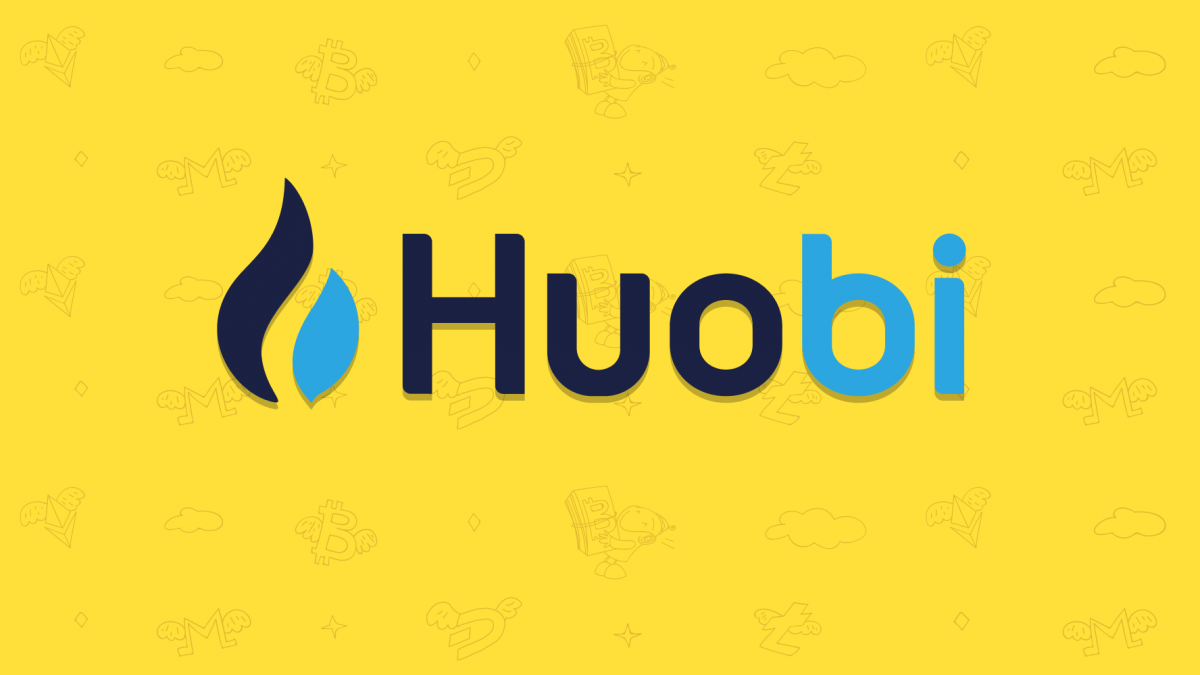 If you're reading this review, there is a good chance that you're looking at several trading venues to see which one suits you better.
Make sure you've read other reviews, for example, about Binance or Bittrex, but you can learn about Huobi from the following piece.
In this article, we'll touch on several things that you might find important, such as different types of fees and Huobi's functionality.
But let's start with the basics.
Huobi overview
The Singapore-located exchange was founded in 2013 in China and now also has offices in Japan, Korea, Hong Kong, and Australia. It is also licensed to operate in several U.S. states, excluding some states such as Alabama, New York, and a couple of other U.S. locations.
Globally, the exchange serves 5 million clients from 130 countries. If you're not sure which particular Huobi platform you should use, go for Huobi Global, or if you're from China or U.S., try their American version.
What options do you have once signed up?
After signup, you will gain access to Huobi Global's trading volume of well over $24 billion and 400 crypto assets as of the time of writing. Besides that, you will have an opportunity to create different accounts, including a margin account and a fiat account.
That's not the only interesting thing about the Huobi Global exchange. On top of this, you can buy crypto in your local currency. We'll talk about this later on.
How to get verified with Huobi?
Huobi has a few usage options, including Android and iOS apps. But no matter what you use, whether it's the web version or on your phone, you will have to verify your identity.
To do so, the cryptocurrency exchange will ask you for your name, address, date of birth, and nationality. They might also contact you to provide them with further information.
To get verified by Huobi, you will need to add your passport details and take a photo of your ID. Other documentation will also do, such as your driving license or other legal documents.
Once you get verified, your withdrawal limit will increase. To increase the limit again, add your telephone number and link your Google Authentication.
Trading & withdrawal/deposit fees
Huobi Global
Basic Maker's and Taker's fees are both 0.2%.
But your commissions may vary depending on two factors, either an amount of HT (Huobi Tokens) you hold or a certain trading volume over the past 30 days.
Say you hold more than 5000 HT, your Maker's or Taker's fee will be 0.07%.
But what if you not only hold 5000 HT but also your trading volume over the past 30 days was more than 1000 BTC? Your Maker's fee will be 0.0517%, and your Taker's fee – 0.066%
To deposit or withdraw fiat money with Huobi Global, you can use a Stcoins account. Every dollar you deposit into your account will be transformed into one HUSD stablecoin. With those tokens, you can trade on Huobi later on.
But, unfortunately, you cannot withdraw fiat on Huobi Global.
Huobi U.S.
Huobi US has a different fees policy. For example, you will pay 0.001 BTC for withdrawing your Bitcoin and 5 USDT for withdrawing your Tether. As for fiat, the minimum withdrawal fee on Huobi US is $100. Also, an extra withdrawal fee of $5 will be charged once the operation is initiated. Keep in mind, for outgoing wire transfers, you will be charged an additional15-dollar flat fee.
The minimum deposit amount on the American platform is $100. While depositing, consider that wire transfers typically take 1 day to process.
Huobi U.S. doesn't support credit cards and third parties for deposits and not for withdrawals either.
Trading options
Traditional Trading
With Huobi, you can trade just like on any other major exchange. In the top-left corner of the screen, you will see the tab "Exchange". Click on it, and it will take you to the markets featuring stop limits, buy and sell options.
There is also a price chart in place as well as an order book.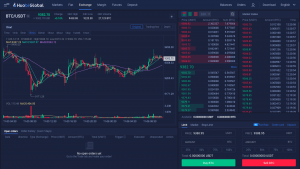 Margin Trading
Select "balances", and you will see the other option, margin trading.
As we discussed extensively in our article on margin trading with Binance, you should know that margin trading is high-risk no matter which trading venue you do it in.
From the moment you loan money from the exchange, you start paying a daily interest of 0.1%. So be prepared to not only repay the loan but also add the interest accumulated over time.
Huobi offers you a ratio of 3x, which means that if your margin equals $10,000, the exchange will loan you $20,000 maximum.
Derivatives Trading
Click on Contract Account under Balances, and the link will take you to the derivative trading platform of Huobi. For this functionality, you will need to create a separate account.
Each contract represents a certain amount of digital currency. As their website states, "when expired, all open positions will be closed at the index-based last-hour arithmetic average price, instead of physical delivery."
For example, the face value of a BTC contract is $100, meaning that for $100, a buyer would buy a specified quantity of Bitcoin at a particular time and a fixed place in the future.
On Huobi DM, there are weekly, bi-weekly, and quarterly contracts. The choices of leverage are 1x, 5x, 10x, and 20x.
When the contract expires, all open positions will be closed at the index-based last-hour arithmetic average price, instead of physical delivery.
As Huobi DM states, ETH/EOS/TRX Contracts are also available on their platform. The face value of an ETH contract and EOS is $10.
How to buy crypto from Huobi?
If you want to buy crypto, there is a way for you to do that with Huobi using only your credit card.
You can trade OTC major coins such as BTC, USDT, ETH, EOS, HT, HUSDT, XRP, and LTC. The exchange supports more than 20 local currencies. Just go to Huobi OTC and clock on "fiat".
There you will find a list of coins suggested as well as the payment method suitable for sellers and buyers.
Key takeaways
Firstly, Huobi is a global company with affiliates all over the planet, so you can trade on top of this exchange from practically any corner of the Earth.
The registration process is not demanding, once done, it's sorted for good.
As for fiat, with Huobi Global you can deposit and withdraw fiat by using their Stcoins accounts. For Huobi US, you might want to use a wire transfer for these purposes.
Finally but importantly, with Huobi you can do traditional trading, margin trading, and derivatives trading.