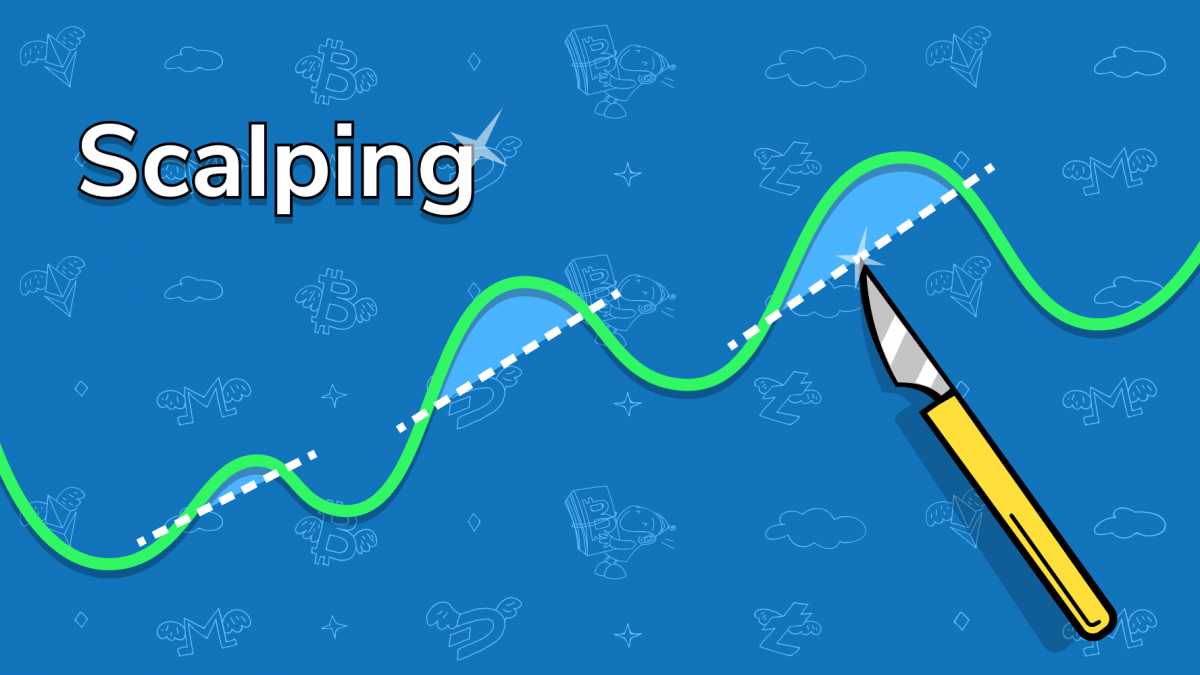 Today we'll be talking about scalping and how it can be applied to cryptocurrency trading. So let's dive into scalping!
What Is Scalping
Scalping is a trading style characterized by creating many small trades very quickly. Compared to swing traders, who usually go with a bigger profit holding an asset for a period of time, scalpers prefer quick small and consistent profits that may add up in substantial gains over time at the end of the trading day.
The trades usually last from a couple of minutes to a few hours .Scalpers usually rely heavily on Technical Analysis and use charts with 1 or 5 minute timeframe. This style of trading requires a lot of focus and attention and, thus, is not for everyone.
How Dcalping Is Different In Crypto
Cryptocurrency market, notorious for its volatility, is very benevolent to scalpers. Constant price moves open a lot of opportunities for scalping.
Altcoins usually show more volatility than the first cryptocurrency, but the price movements of altcoins are hard to predict. Many traders opt for scalping Bitcoin (BTC) as a golden middle between volatility and reliability. If you go for scalping altcoins, make sure the coins you choose have high liquidity.
Scalpers should not forget to factor in trading fees.
Professional traders always stress the importance of having an exit strategy and sticking to your plan. And it can't be any more true for scalpers.
Technical Side Of Crypto Scalping
Crypto traders usually go with 5 second charts for scalping. The number of trades might reach one hundred.
Scalpers usually rely on multiple indicators to execute a trade. The most important are Relative Strength Index (RSI), Bollinger Bands and Moving Averages. Scalpers also plot support and resistance levels to place a trade.
Scalping bots
Scalping crypto requires a lot of trader's attention and time. Cryptocurrency trading bots may be of help to those scalping BTC or other crypto.
First of all, scalping bots take out emotions out of the picture. Trading bots scalping crypto do not panic if the trade goes south. A scalping trader just sets the rules for the bot and all is left to do is check on the bot's progress.
You may set up TradeSanta automated trading bots for scalping on one of the leading high-liquidity exchanges such as Binance, HitBTC, Okex or Huobi. TradeSanta offers several indicators used by scalpers such as RSI, MACD and Bollinger.
TradeSanta offers paper trading. Crypto scalpers may first set up several virtual bot to try out different strategies and technical indicators and decide what works best for them.
TradeSanta offers a 3-Day trial of a Basic plan that includes up to 49 bots.