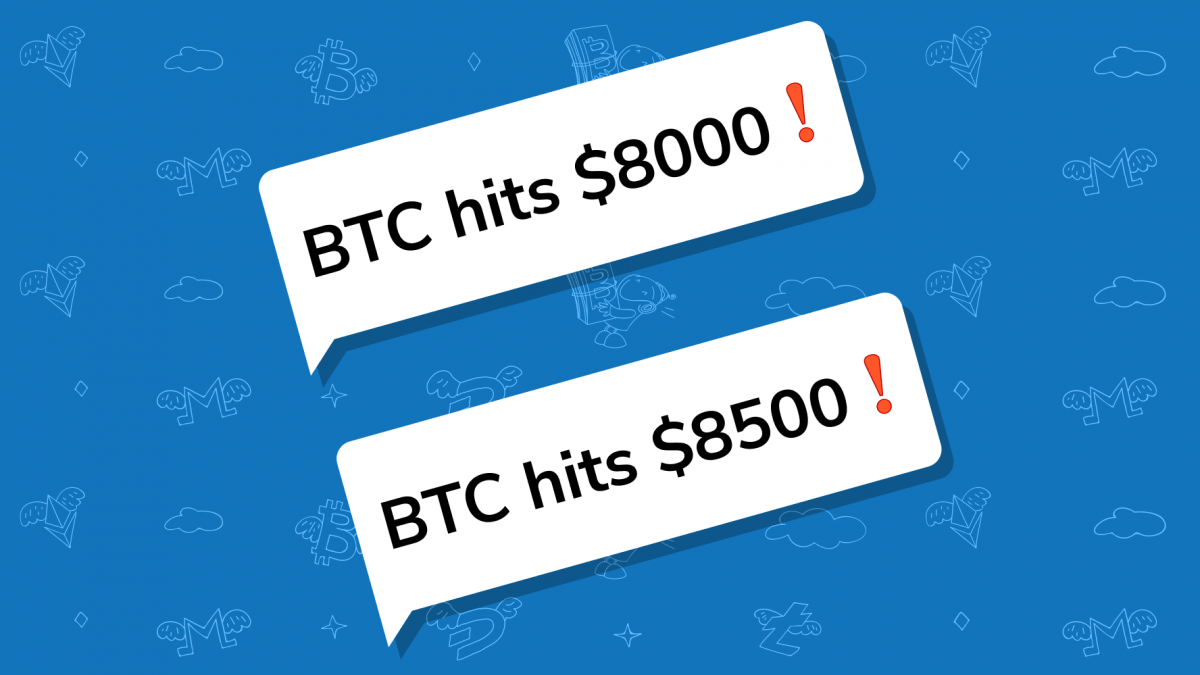 If you're worried about not being able to make money because you're a crypto newbie, set your worries aside. Being a newbie doesn't mean you can't earn crypto. Try crypto signals.
So, what are they? In a word, crypto signals are ideas or suggestions to buy or sell a coin at a certain time or price, as well as on top of particular trading venues.
For example, the signal might suggest you buy AGI/ETH at Binance, meaning you will buy AGI for ETH. The signal provider will also give you a reasonable spread for an entry point, in this case, 0.00006722 – 0.00007013; the current ask price, 0.00006978; a stop-loss value, 0.00006503, and targets, for instance, 0.00007853 (12.54%).
How you get those signals is a question of technicalities, but the most popular option so far is Telegram with its manifold crypto signal channels.
Binance crypto signals on Telegram
Being one of the largest crypto exchanges in the world, with almost $7 billion in a 24-hour volume, Binance is likely something you've heard of. So thousands of other traders from Binance also appreciate signals tailored specifically to their favourite exchange.
Here is a list of channels on Telegram that provide Binance signals:
With almost 32K subscribers, this channel doesn't send you signals on a daily basis. Yet when it does, it covers quality coins. For example, their recent ETH suggestion was to enter at $180.5-181.5 and take a profit at $195-199.
This channel speaks a simple language; even a newbie with no experience in crypto trading will be able to grasp this.
For example, they will suggest you "buy OAX coin between 370-410" at a "current price of 394" and "sell at 425 – 450 – 480 – 550+"
The channel belongs to one Hindi trader that also posts educational content on YouTube, but in comparison to his Telegram channel, his videos are mostly targeted toward a Hindi community.
Although the channel has got the name of the country in its title, the updates are posted in English, so you can track tokens listed on top of Binance specifically.
Just like with Crypto Notes, the channel's layout is pretty simple and informative. For example, they might suggest you "buy #BLZ around 150-176" and sell at "195 – 210 – 230 – 245 – 299 – +330", which might be clear to only those of you who track specific tokens.
And yet, if you do, such an approach might be suitable.
Other crypto signals on Telegram
Crypto Quality Signals is a channel on Telegram that provides signals for trading on several exchanges, mainly, Binance and Bittrex, but also on Huobi, KuCoin, BitMEX, OKEx and Poloniex.
In addition to free options, there are several premium packages available. For example, the full package for $30 per month covers exclusive signals and separate channels for Binance, BitMEX, Bittrex and Huobi. With this offering, the team will also send you news, alerts and personal advice.
The Crypto Quality Signals API is already integrated into such platforms as 3Commas, ActionCryptoBot, TrailingCrypto, Zignaly etc., so if you use one of those, contact your provider to learn how to add this particular signaler to your account.
Free and VIP crypto signals
All the basic crypto signals listed above are freely available, and yet almost every community has an advanced VIP group that you can get access to if you pay a certain amount of money.
For example, such communities on Telegram as Crypto Trading Signals and Crypto Signals Premium are free of charge, but if you dive deeper, you will find some links that allow you to join private VIP groups: for example, VIP of Binance, V.I.P. Signals and more.
Crypto signal apps
If you're not a fan of receiving info from messengers, there are few options for those of you who don't like Telegram, which you should, honestly speaking, since a lot of crypto geeks create relevant and interesting content there specifically.
Users' reviews on Android apps that you can easily find are not quite satisfactory, so here, we'll cover two apps from the App Store.
You might want to download this app from the App Store to be guided by professional traders who use their own proprietary algorithms while buying and selling popular coins.
The app notifies you in advance so that you can take some time before making a decision. But it's not free. These are the current prices: one-month subscription – $49.99 and a one-year subscription for long-term signals: $249.99.
To learn more about their packages and prices, visit their App Store page.
This is yet another app for your iPhone that provides you with signals only. It's absolutely free and doesn't require registration.
The only problem with the app is that the signals there are scarce and some of them are long-term trades.
The signal information includes an entry level, SELL / BUY directions, stop-losses, and take-profit targets.
Summary
The one thing you should probably take away from this article is very simple: whenever you need to find a crypto signal, go to Telegram.
There are manifold free crypto signals for different trading venues, such as Binance, BitMEX, or KuCoin, but if you're serious about trading, you will probably have to subscribe to a few VIP groups to get several notifications per day.
If you want to go for an app, you should be prepared for the scarcity, and, honestly, it's quite normal, since crypto enthusiasts mostly draw information from Telegram.