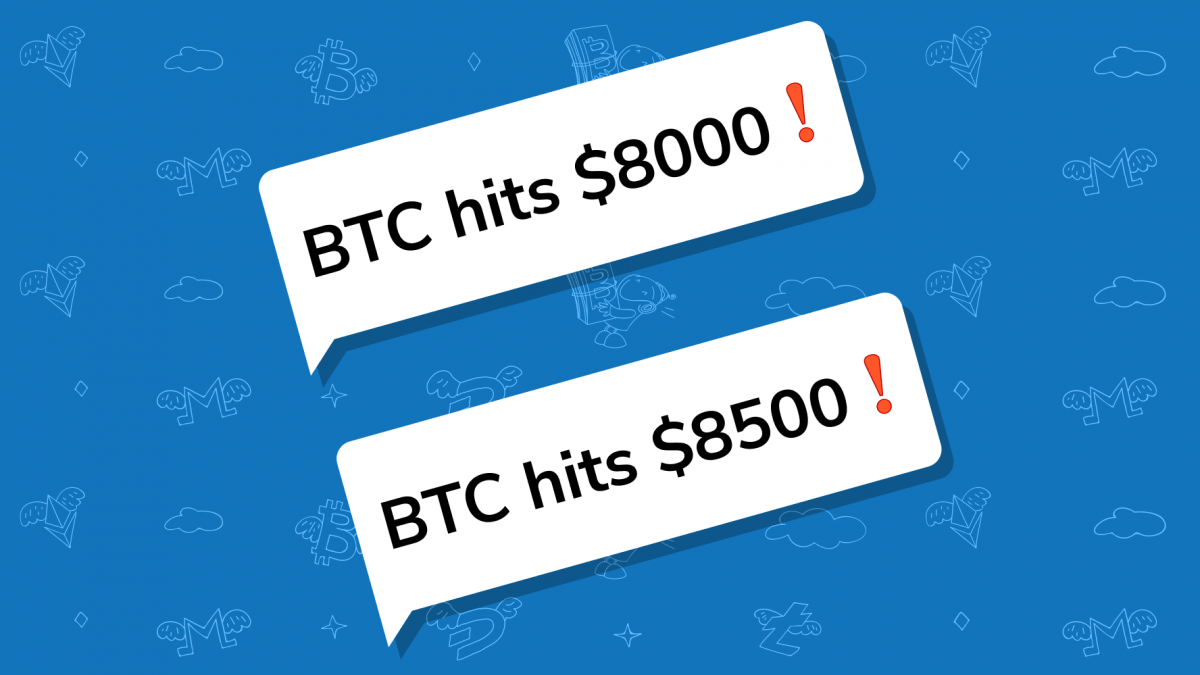 Do you dream of a world where you can make money on crypto without putting too much effort? While there is no robot yet that brings you revenues, several attempts to automate your thinking are already present in the market.
One of those attempts is signal trading. If you're worried about not being able to make money because you're a crypto newbie, set your worries aside. Being a newbie doesn't mean you can't earn crypto. You may take advantage of crypto signals.
So what exactly are cryptocurrency signals?
What is signal trading?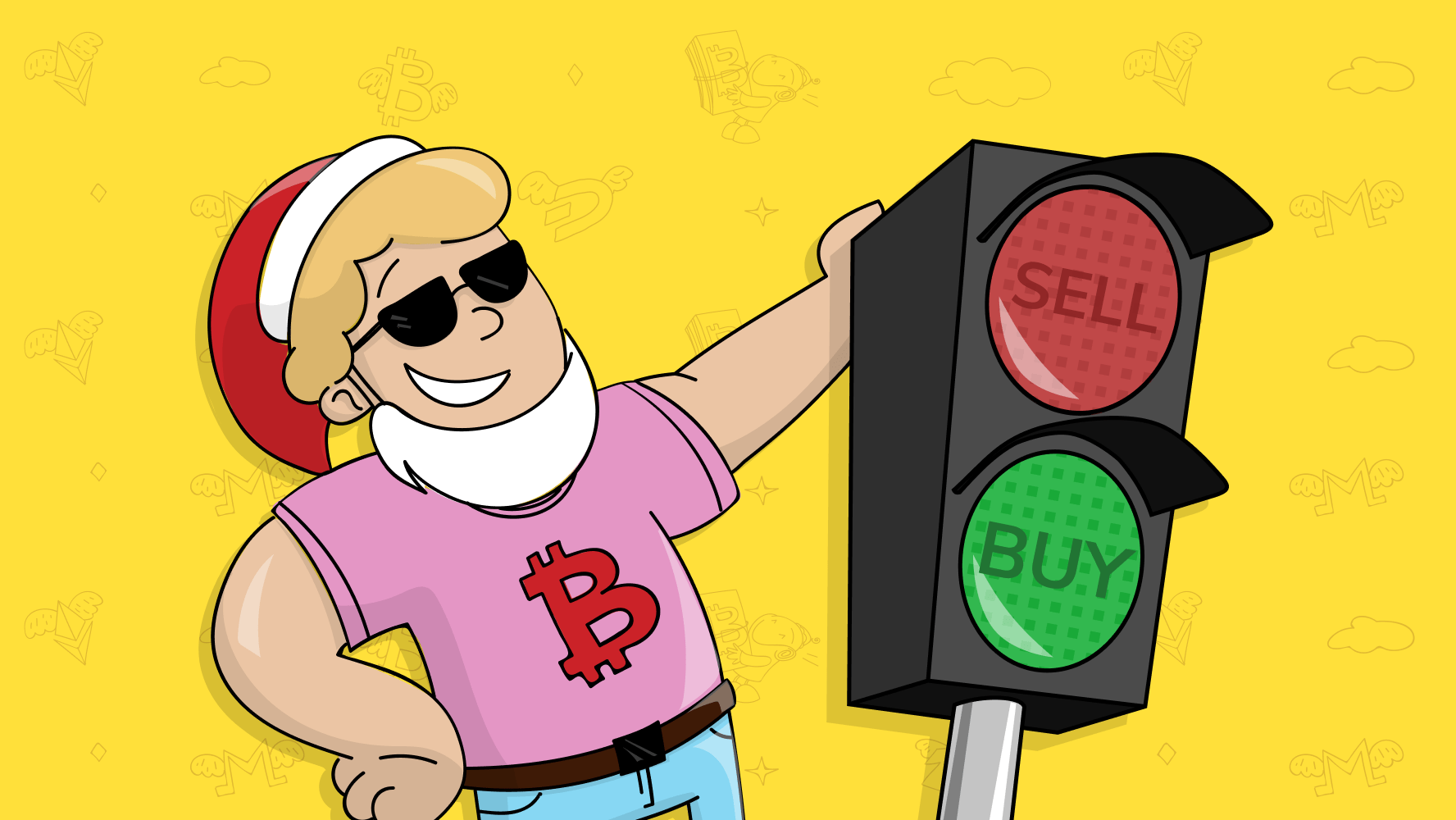 What do you think trade signals could be? Most likely, you can guess how they are calls to some sort of action. But what calls and to what action?
A trade signal is simply a signal to buy or sell an asset (e.g., Bitcoins). Trade signals are often generated by technical analyses or a group of experienced traders providing their insights. Later, you can receive those signals either via email, text messages, or Telegram.
So, what are they? In a word, crypto signals are ideas or suggestions to buy or sell a coin at a certain time or price, as well as on top of particular trading venues.
The signals usually contain a full set of the information on what to do and how to limit the risks. The information includes:
The cryptocurrency you're suggested to buy. For example BTC, ETH, XRP. Coins to buy is determined by market conditions and technical analysis. The signal providers define which coins have a potential to bring noticeable profit. There are signal providers specializing in just one exchange, or providers specializing in different coins

The buy price – The price you should buy the currency for. It is usually close to the current market price but can be slightly lower or higher. Also the price might differ depending on the exchange you're trading at

The targets – the price at which you will sell the coins you bought and take profit

Stop losses – An order that will close the position once a certain loss level is reached. Stop Loss is a way to limit risks and not carelessly lose all the money in one trade
For example, the signal might suggest you buy AGI/ETH at Binance, meaning you will buy AGI for ETH. The signal provider will also give you a reasonable spread for an entry point, in this case, 0.00006722 – 0.00007013; the current ask price, 0.00006978; a stop-loss value, 0.00006503, and targets, for instance, 0.00007853 (12.54%).
In a nutshell, if you're looking for a quick and short recommendation to react to a certain market situation, signals will help.
Types of Trading Crypto Signals
Free vs Paid
The main division between cryptocurrency signals is free versus paid ones. Some providers provide the free version with the upgrade available for a fee.
The free signals are a nice way to test if a signal trading is for you. If you would like to take one step further with a signal trading, you may switch to a paid provider
Beware of the providers that don't have any information available and provide just paid signals, they might be a scam just trying to get your coins into their pockets
Bitcoin vs Altcoin
If BTC is your trading currency of choice, feel free to subscribe to the signals specializing in BTC.Despite the fact that bitcoin is considered by some to be less volatile and thus have less profit potential, BTC still offers numerous chances to crypto traders. BTC is, without a doubt, the cryptomarket's driving force, with a history of generating a 10% price surge in a short period of time.
At the same time, if you don't wanna miss out on any opportunity, there are a lot of signal providers providing a broad range of signals on different exchanges for all kinds of trading pairs.
Signal trading in crypto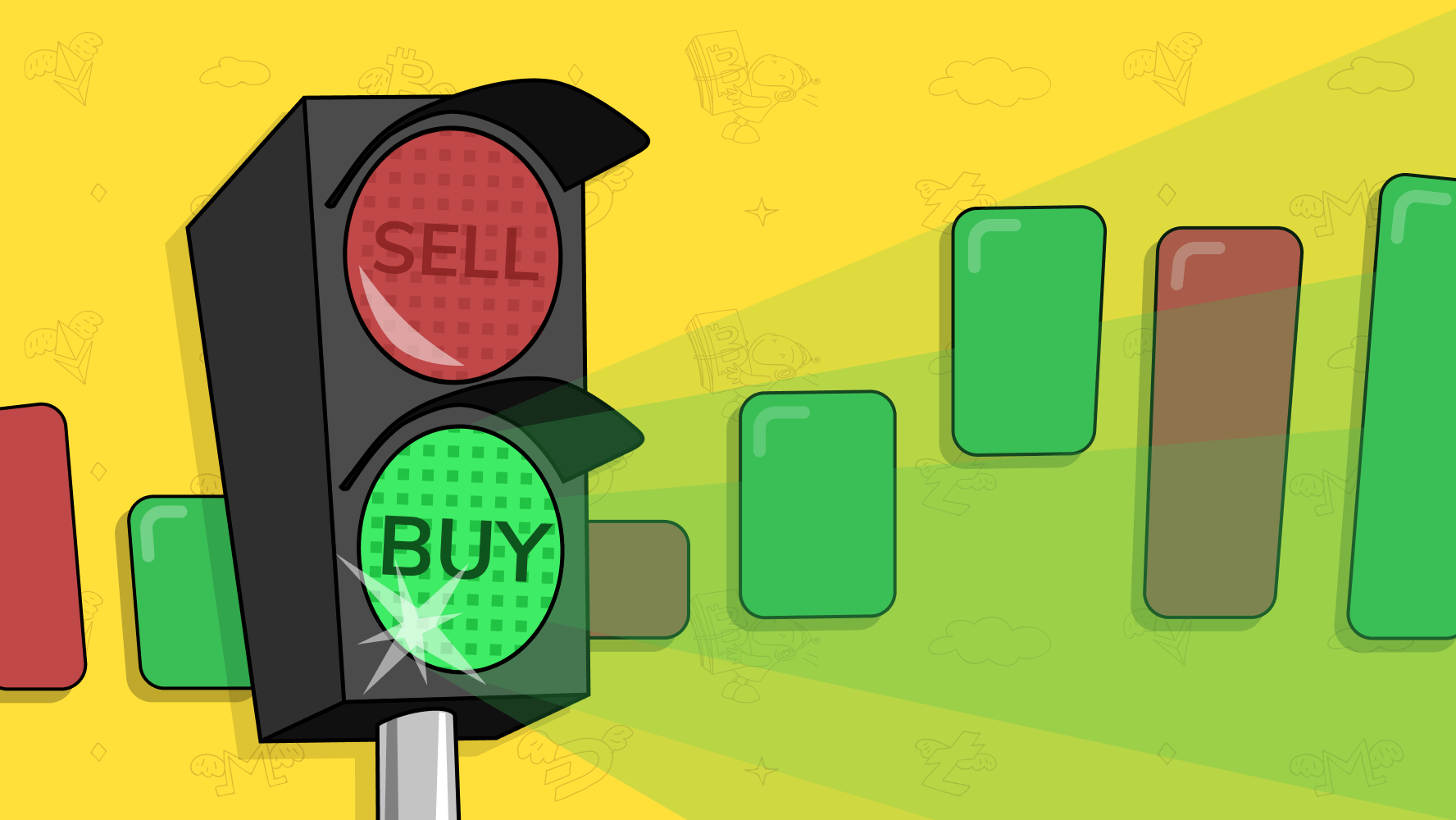 How you get those signals is a question of technicalities, but the most popular option so far is Telegram with its manifold crypto signal channels.
Signals on Telegram
Here is an example of a signal for a crypto trade by CryptoArbiTrade:
?Buy – 5285.63 USDT Binance.com
?Sell – 6060.98 USDT Bituary.uk
?775.35 Profit per BTC traded
14.67 % Profit
This signal suggests you perform an arbitrage trade with the $775.35 profit. So if you want to, you can buy Bitcoin (BTC) – the currency is indicated in the pics attached to the signal – at a lower price on top of Binance and then sell it on Bituary.uk, taking the 14.67% profit.
Looks pretty straightforward, right? But you should always remember the risk of not getting filled the second time in this particular case.
We have found this type of signal in one of the free Telegram groups, but it's not always the case, as normally you will have to pay for signals.
Still, there are manifold groups on Telegram that offer you paid signals or trade signals free of charge. You can just follow those groups or add them to your crypto bot if the functionality of the software allows you to.
Signal trading bots
As you can guess from the title of this section, sometimes signals go with specific software that acts on them, and this software is called trading bots. You don't have to manually place orders in this case; bots will do that for you.
Crypto bots acting on technical analysis
Based on indicators used in technical analysis, say, MACD, Bollinger Bands, etc., trading bots analyze the current market situation as well as your personal stop-losses and take-profit targets and make a decision to buy or sell.
TradeSanta uses Bollinger that measures volatility levels and sends the signal to our trading bot when the current price hits the top or bottom band. For instance, if the current cryptocurrency price hits the top band, this indicator will generate a sell trade signal.
TradeSanta also offers TradingView screener signals and custom TradingView signals.
How to Set Up a TradeSanta bot with TradingView Signals
1. You must be a subscriber to a TradeSanta maximum or advanced plan and have an access point on Binance, Coinbase Pro, Huobi and HitBTC. Note, that the TradingView signal is not available on Binance US or Binance Futures.
2. Set up a Grid or DCA bot as usual.
3. When reaching the last step you will see a new signal: Trading View signal. Note the signal might be unavailable for some pairs. To turn on TradingView signals switch the toggle.
4. You can fine-tune the signals to your needs. Choose a timeframe for a chart which the signal is based upon. The timeframe ranges from 1 minute to 1 month. You can also choose between the signal strength between Buy or Strong buy for long bots and Sell or Strong Sell for short bots. If you choose a Buy or Sell signals it will also start if the TradingView signal shows Strong Buy or Strong Sell.
5. Once you customised the signal for your needs, save and launch the bot. It will open the first cycle once it receives the signal, which may take from a couple of minutes up to several days or weeks, depending on the market.
Bots acting on other traders' experience
There are also companies in the niche that offer specific bots to act on signal providers of your choice. Those signal providers are basically groups of traders who sell their experience.
The above-mentioned companies accumulate signal providers in one marketplace where users connect the signals to a proprietary trading bot.
On the face of it, the result might look the same as with the bots that act on technical analysis: you don't have to place orders manually anymore, because the bot acts on signals instead of you. These particular signals are generated by people.
Binance crypto signals on Telegram
Being one of the largest crypto exchanges in the world, with almost $7 billion in a 24-hour volume, Binance is likely something you've heard of. So thousands of other traders from Binance also appreciate signals tailored specifically to their favourite exchange.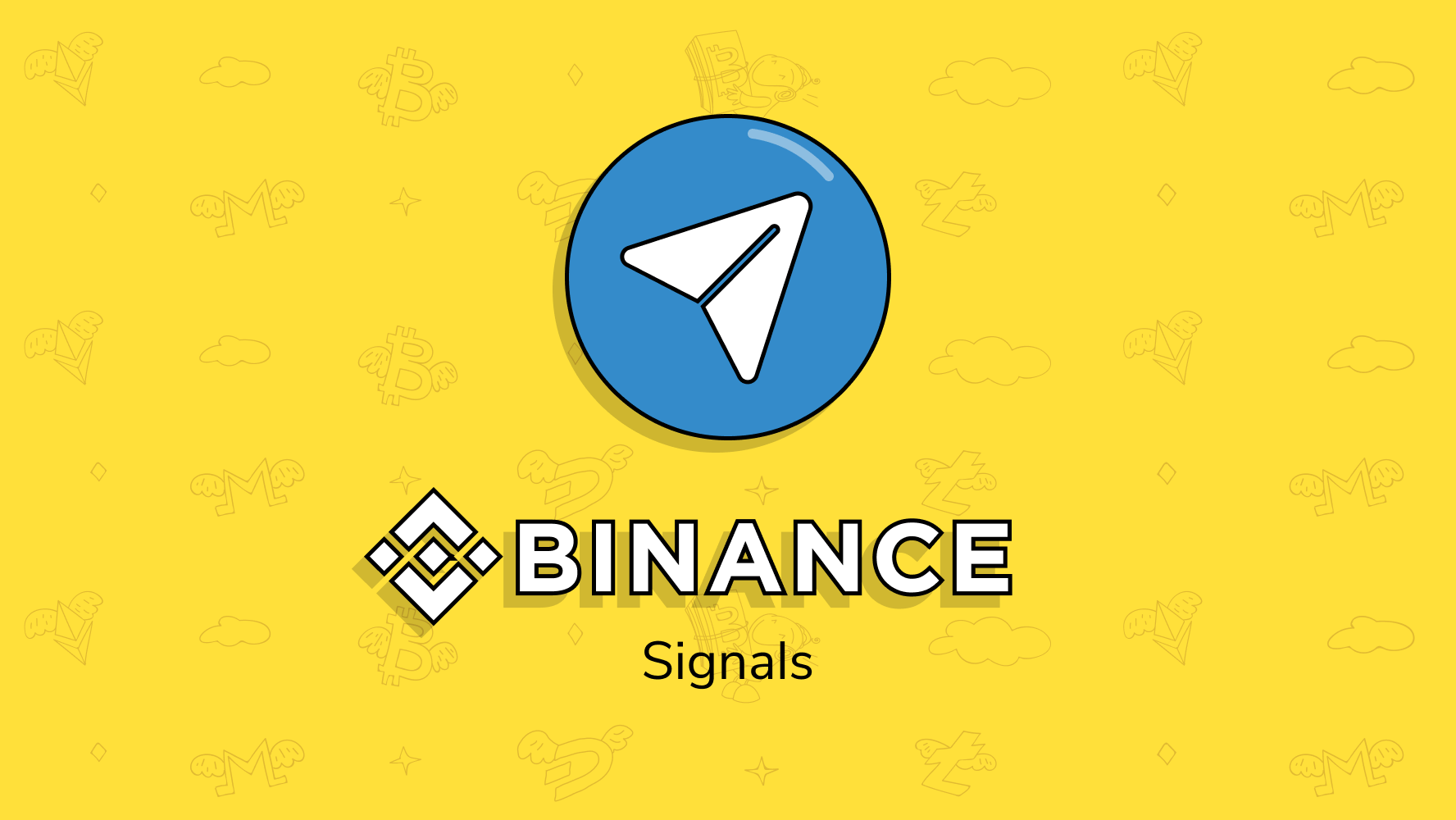 Here is a list of channels on Telegram that provide Binance signals:
With almost 32K subscribers, this channel doesn't send you signals on a daily basis. Yet when it does, it covers quality coins. For example, their recent ETH suggestion was to enter at $180.5-181.5 and take a profit at $195-199.
This channel speaks a simple language; even a newbie with no experience in crypto trading will be able to grasp this.
For example, they will suggest you "buy OAX coin between 370-410" at a "current price of 394" and "sell at 425 – 450 – 480 – 550+"
The channel belongs to one Hindi trader that also posts educational content on YouTube, but in comparison to his Telegram channel, his videos are mostly targeted toward a Hindi community.
Although the channel has got the name of the country in its title, the updates are posted in English, so you can track tokens listed on top of Binance specifically.
Just like with Crypto Notes, the channel's layout is pretty simple and informative. For example, they might suggest you "buy #BLZ around 150-176" and sell at "195 – 210 – 230 – 245 – 299 – +330", which might be clear to only those of you who track specific tokens.
And yet, if you do, such an approach might be suitable.
Other crypto signals on Telegram
Crypto Quality Signals is a channel on Telegram that provides signals for trading on several exchanges, mainly, Binance and Bittrex, but also on Huobi, KuCoin, BitMEX, OKX and Poloniex.
In addition to free options, there are several premium packages available. For example, the full package for $30 per month covers exclusive signals and separate channels for Binance, BitMEX, Bittrex and Huobi. With this offering, the team will also send you news, alerts and personal advice.
The Crypto Quality Signals API is already integrated into such platforms as 3Commas, ActionCryptoBot, TrailingCrypto, Zignaly etc., so if you use one of those, contact your provider to learn how to add this particular signaler to your account.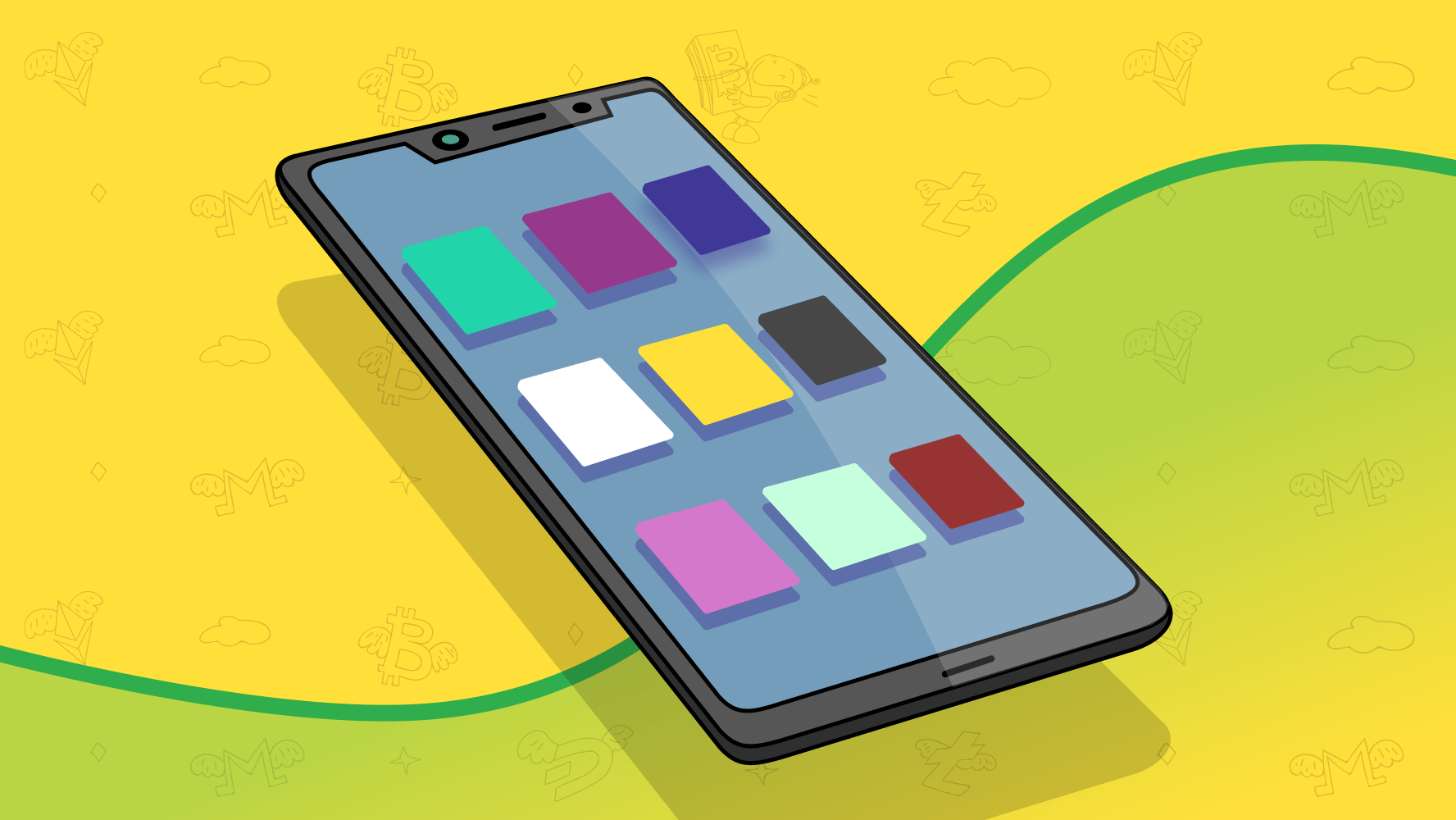 Free and VIP crypto signals
All the basic crypto signals listed above are freely available, and yet almost every community has an advanced VIP group that you can get access to if you pay a certain amount of money.
For example, such communities on Telegram as Crypto Trading Signals and Crypto Signals Premium are free of charge, but if you dive deeper, you will find some links that allow you to join private VIP groups: for example, VIP of Binance, V.I.P. Signals and more.
Crypto signal apps
If you're not a fan of receiving info from messengers, there are few options for those of you who don't like Telegram, which you should, honestly speaking, since a lot of crypto geeks create relevant and interesting content there specifically.
Users' reviews on Android apps that you can easily find are not quite satisfactory, so here, we'll cover two apps from the App Store.
You might want to download this app from the App Store to be guided by professional traders who use their own proprietary algorithms while buying and selling popular coins.
The app notifies you in advance so that you can take some time before making a decision. But it's not free. These are the current prices: one-month subscription – $49.99 and a one-year subscription for long-term signals: $249.99.
To learn more about their packages and prices, visit their App Store page.
This is yet another app for your iPhone that provides you with signals only. It's absolutely free and doesn't require registration.
The only problem with the app is that the signals there are scarce and some of them are long-term trades.
The signal information includes an entry level, SELL / BUY directions, stop-losses, and take-profit targets.
Advantages Of Crypto Signal Trading
Let's digest together what we've learnt about trading crypto signals and discuss the pros of such
Pros:
Can bring profit

No need to spend time for technical research

Learning from the best
The biggest advantage of trading with signals is the time that can be spent and spent on other activities. No need to bury yourself behind books to learn about technical analysis.
Signals also allow you to have an insight into how the profitable trades are made without making your mistakes first.
TradeSanta and crypto signals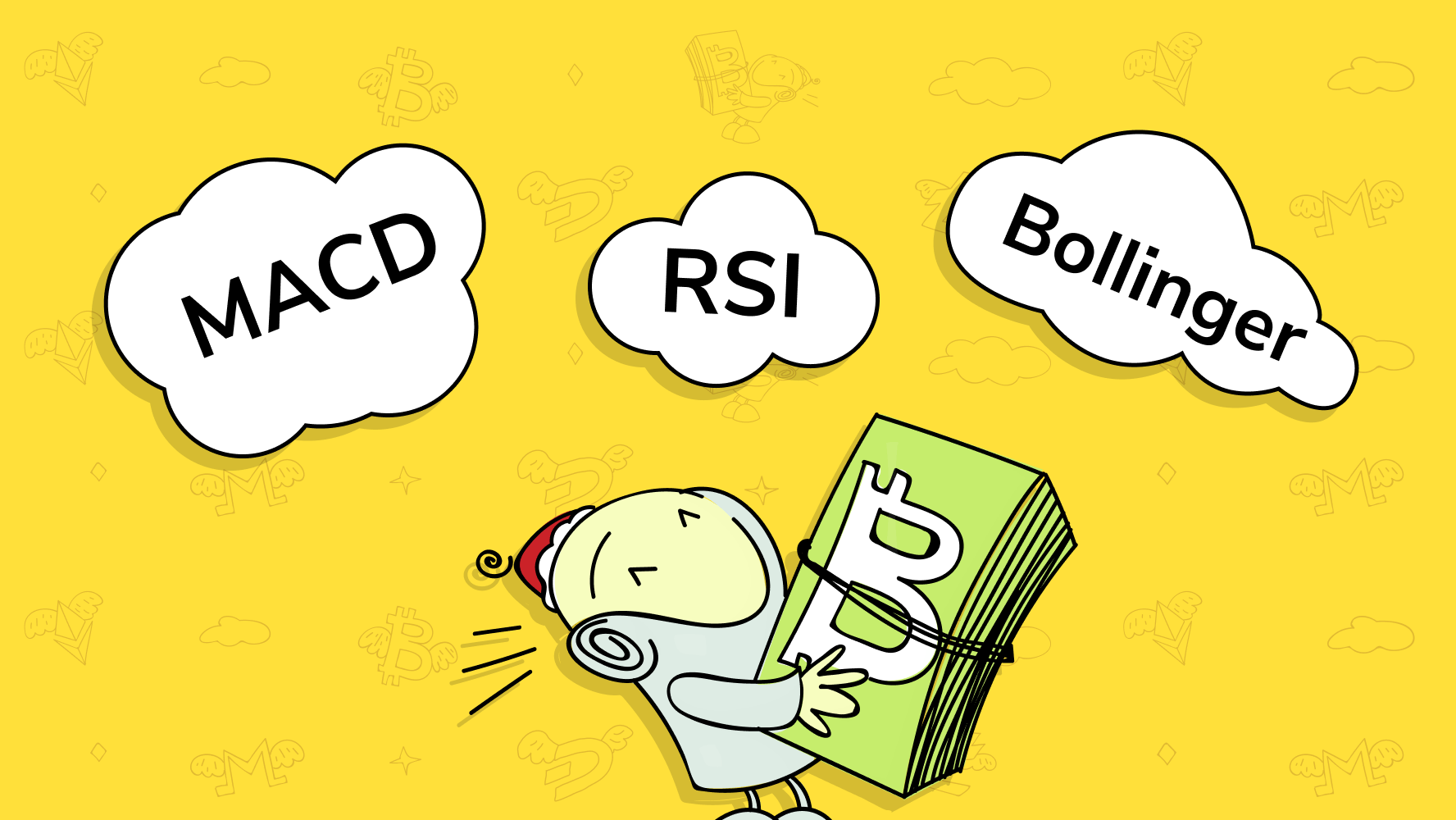 TradeSanta offers all traders the opportunity to take advantage of technical analysis and use crypto signals. Any member of the TradeSanta community can choose between MACD, RSI or Bollinger when creating a new bot.
The bot will start the trade once the signal is received from the indicator of your choosing. With TradeSanta not only you automate the trading process, but also let the technical analysis make the most important decisions for you.
TradeSanta also provides the most successful bots daily for the users. Newbie traders may take some ideas and spot profitable bots on the fly. The information provided by TradeSanta includes Take Profit Percentage, Volume and Number of Extra Orders, trading strategy, bot direction and signals used. Feel free to check the list and act up on the most promising ideas.
How To Get Started With Trading Signals with TradeSanta?
All you need to do to get started with automated trading using technical signals is sign up for a TradeSanta account. A free trial of the signal bots is available. All you have to do is to connect an exchange you want to trade on and set up a bot. TradeSanta's wizard will guide you through
Summing up…
Basically, there are two types of trading signals out there: the ones based on technical analysis and those generated by experienced cryptocurrency traders. Both of these signals can be automated and added to your trading bot.
Initially, they are just signals generated by technical analysis or experienced traders you might want to follow or not.
With the first option, you need to be able to read the charts, but with the second option, you can simply receive alerts via Telegram.
Hopefully, now you're optimistic about trade signals being a little step towards the times when bots will be able to make decisions for us.
Crypto signals are no different from other types of trading signals — they aim to help you make better trading decisions and sometimes even give clear instructions on what to buy. Your job is to carefully weigh the pros & cons of the chosen signals provider and make sure they are legit and have a proven track record of successful trades behind them. Another piece of advice we can give you is to go for signals providers that also offer education. This way you can learn to catch a fish as well, not only to have it served for you by others. Knowing how to read the charts and make decisions on your own will surely pay off in the future.
If you don't want to spend money for paid signals nor time to learn trading yourself, you can make a Twitter list of top crypto traders (the likes of CryptoDog, CryptoCobain, DayTraderNik, etc.) and follow their moves. They won't serve you the signals on a plate, but if you follow them closely, you can definitely find out what coins they like and what is a good entry position.
It's always worth reminding you that crypto trading bots simply automate your thinking, and trading signals are just recommendations.
The one thing you should probably take away from this article is very simple: whenever you need to find a crypto signal, go to Telegram.
There are manifold free crypto signals for different trading venues, such as Binance, BitMEX, or KuCoin, but if you're serious about trading, you will probably have to subscribe to a few VIP groups to get several notifications per day.
If you want to go for an app, you should be prepared for the scarcity, and, honestly, it's quite normal, since crypto enthusiasts mostly draw information from Telegram.