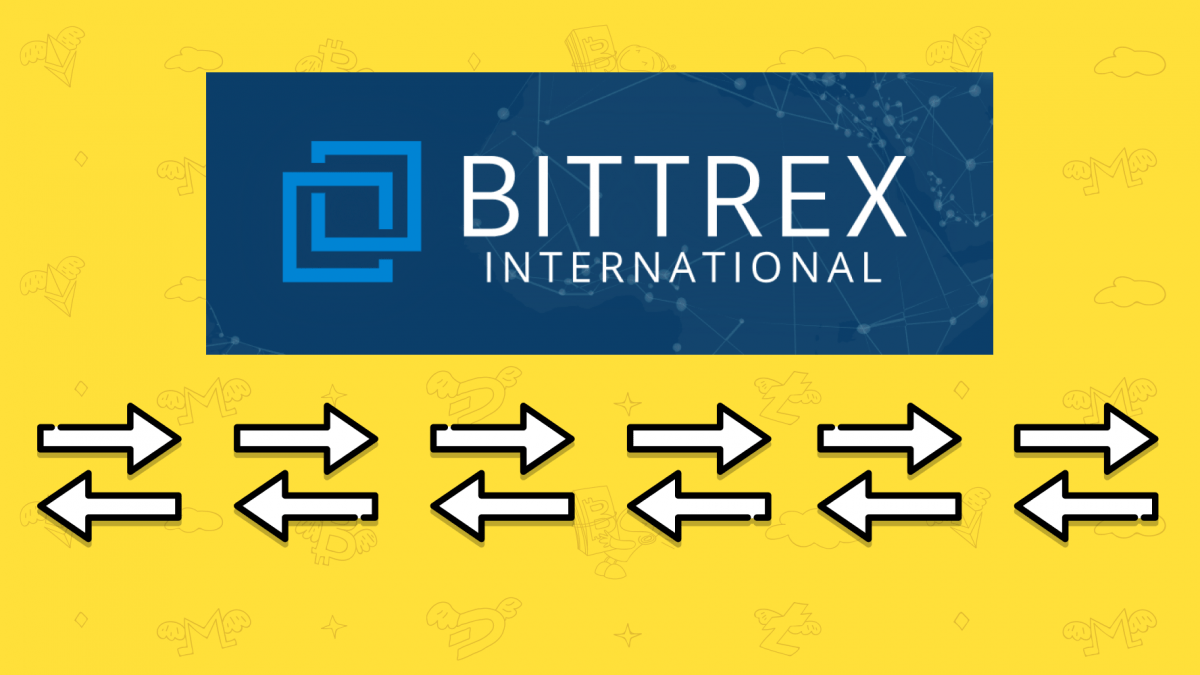 Bittrex is one of the most popular and largest cryptocurrency exchanges, founded in 2014 and based in Seattle, USA. Bittrex has a 24-hour trading volume of around $300 million. Bittrex aims to provide its customers with the fastest and most secure platform, using the most reliable security technologies available.
Bittrex exchange also offers a free online wallet, which is able to support a large number of altcoins. Its users also claim it to be one of the best exchanges on the market for altcoins.
Fiat trading
Bittrex is offering fiat trading. To participate in US Dollar (USD) markets your exchange's account must be verified. International customers located outside the United States are eligible for US dollar markets. Also here you can check the list of USA states that are eligible.
Margin trading
At the moment margin trading is not available on Bittrex, but the team is currently working on a new trade engine that will offer it among many other new features.
Bittrex fees
Let's have a look at various fees charged by Bittrex.
Trading fees
What about the fees on Bittrex? Well, the exchange charges a 0.25% flat fee on all trades. The fee is taken from the profits of the trade itself. If, however, any part of the order has not been completed, the funds are returned to the user upon the cancellation of the order. The minimum trade size on Bittrex is 0.001 BTC.
Deposit and Withdrawal fees
No fees are charged for deposits. Bittrex only charges a small fee to cover transaction cost for withdrawal.
Currency Bittrex withdrawal fee
BTC 0,001 BTC
ETH 0,002 ETH
Bittrex also doesn't charge fees for USD deposits and withdrawals. You will still need to check your bank as they may charge a fee to send your wire transfer as well as receive it.
Bittrex Accounts
Accounts at Bittrex are categorized into 4 categories, New/Unverified accounts, Basic Verified accounts, ID Verified accounts (without 2FA) and ID Verified accounts (with 2FA enabled) . New and unverified accounts are unable to initialize any BTC withdrawals, with Basic Verified accounts, the limit is approximately $3000 per day.
For the ID Verified accounts (without 2FA), the daily withdrawal limit is 1 BTC per day. For ID Verified accounts (with 2FA enabled) you can withdraw up to a maximum of 100 BTC per day.
To sum it up, Bittrex is probably one of the most advanced crypto exchanges on the market today. It provides users with the fastest transactions available. This includes updates on balance, trade, and wallet information. Bittrex currently lists hundreds of coins and also offers users hundreds of cryptocurrency trading pairs. Also the exchange has a good reputation in terms of security. Check out Tradesanta crypto trading bots on Bittrex, that will make trading easier for you and will help you take the most out of cryptocurrency market volatility.