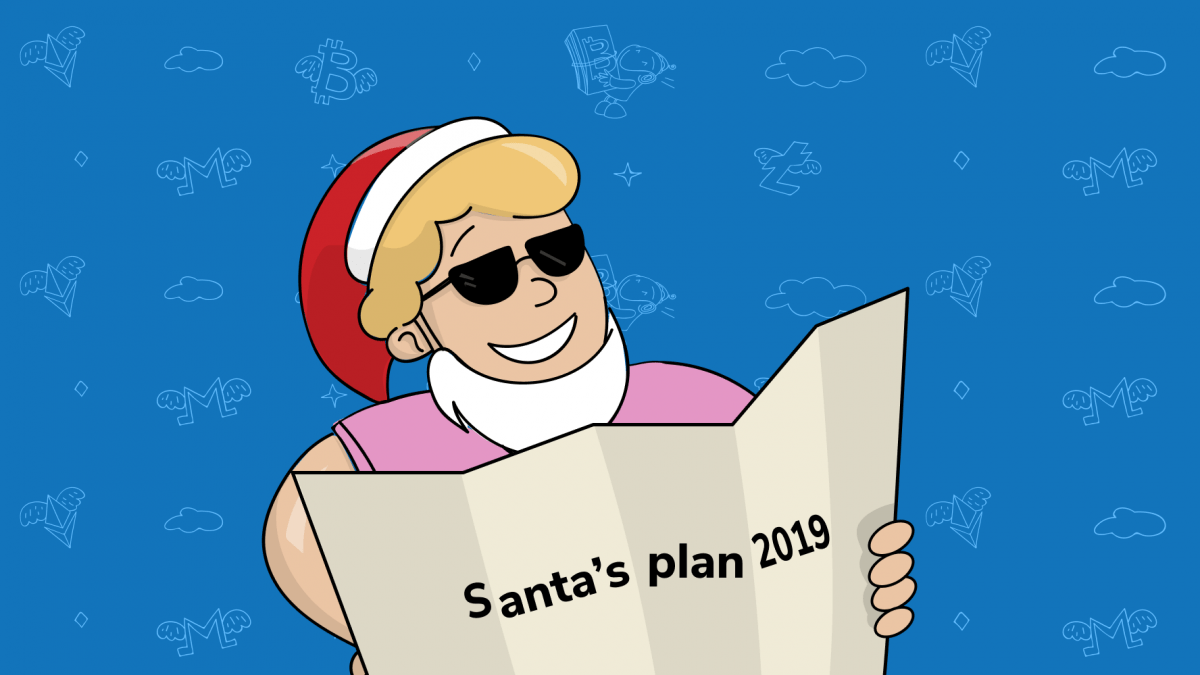 TradeSanta was launched nearly 6 months ago in November, 2018 and ever since we've been constantly improving our platform and developing new features restlessly. As promised, we will now report on a regular basis what has been accomplished in product development for the quarter and share our plans for the next steps. Our goal is to stick to the plan and we hope to exceed your expectations. And that goes without saying that we're open to your suggestions.
What we've accomplished in Q1 2019?
1. New identity and site design
We've completely redesigned our site so that it reflects TradeSanta's spirit. We've also added dark mode for night traders.
2. UI/ UX improvements
Improved onboarding for new users: added Wizard and bot templates to make a creation of bot more user-friendly.

Added notifications about minimum order size for each pair in bot creation.

When creating the bot you now only see the pairs you have on your balance.

Took off the requirement for minimum amount of extra orders. You can now run the bot without extra orders.

Eliminated the 2% limit for setting up order volume as percentage of deposit.
3. Deal volume calculator added in bot creation
In February 2019 we've added a calculator that is now helping users estimate whether they have sufficient balance of a coin to successfully start a deal.
4. Improved security
We conducted a security audit and fixed minor bugs. We take security seriously and plan on conducting such third party audits regularly. Also, 2FA was added to make user's accounts even more secure.
5. Blog launch
We've also launched a blog to share with you educational materials for beginners and casual traders, crypto market news and analysis.
6. Deal progress visualization added to bot page
Since March 2019 users can see orders executed and placed by bot on a graph within a deal's detailed info.
7. New Strategy launched in Alpha
New strategy based on a 'ladder' principle that will allow execute Take Profit with greater frequency is available for our most active users in Alpha since March
8. Large volume sell/ buy tool launched inAlpha
The feature allowing to sell or buy big volumes specifying time limits is available for TradeSanta's selected users in Alpha
9. Preparations to migrate code base to C++
Code migration is planned for the Q2 of 2019 to optimize bot speed and make trading more efficient. The development team has already begun transferring bot logic to C++.
What's next?
Plans for the 2Q 2019
1. New Strategy launched for all users
In the nearest future we plan to release new 'ladder' strategy. A bot with such strategy will execute Take profit separately for each Extra order.
2. Large volume sell/ buy tool launched for all users
The feature is designed to buy/sell large amount of crypto without affecting the market. User may specify desired timeframes and volume.
3. Mobile App
We currently have mobile Apps for iOS and Android on the way, so creating and managing bots we'll be a lot easier. The app is expected to be released in the second half of May.
4. UI/UX Improvements
Goal of Q2 is to roll out the following UX improvements:
Make bot creation page simpler with focus on main fields.

Provide key market data for the pair right on the bot's creation page

Add balance drilldown to dashboard

Mass bot management to be able to filter bots by strategy or choose several bots and turn them off or on without opening each one.
5. Stop Loss
We know that a lot of our users are waiting for Stop Loss feature to minimize their trading risks and we're planning to release that feature in the nearest future.
6. Force Sell
TradeSanta's team is planning to deliver a Force Sell, a feature also requested by our community. The feature will allow to sell all of the coins bought during the deal in one click. This can be handy if you see you already made some profit just not your desired one
7. Price Corridor
With this feature a user will be able to limit top and bottom entry price for the robot according to their wishes.
TradeSanta's Roadmap for 2019
Check out TradeSanta's Roadmap for 2019 and cool features our team is planning to release for you.

We want to say thank you to TradeSanta community. We appreciate your feedback and we're doing our best to develop features that you'd like. Sometimes it may take more time than anticipated, but we hear each and everyone of you and try to prioritize development accordingly.
TradeSanta is constantly improving and developing new features. We're always sharing our releases in the changelog and News section on the website. We're always open to new suggestions. You're welcome to share your ideas in Telegram chat or by email to [email protected]