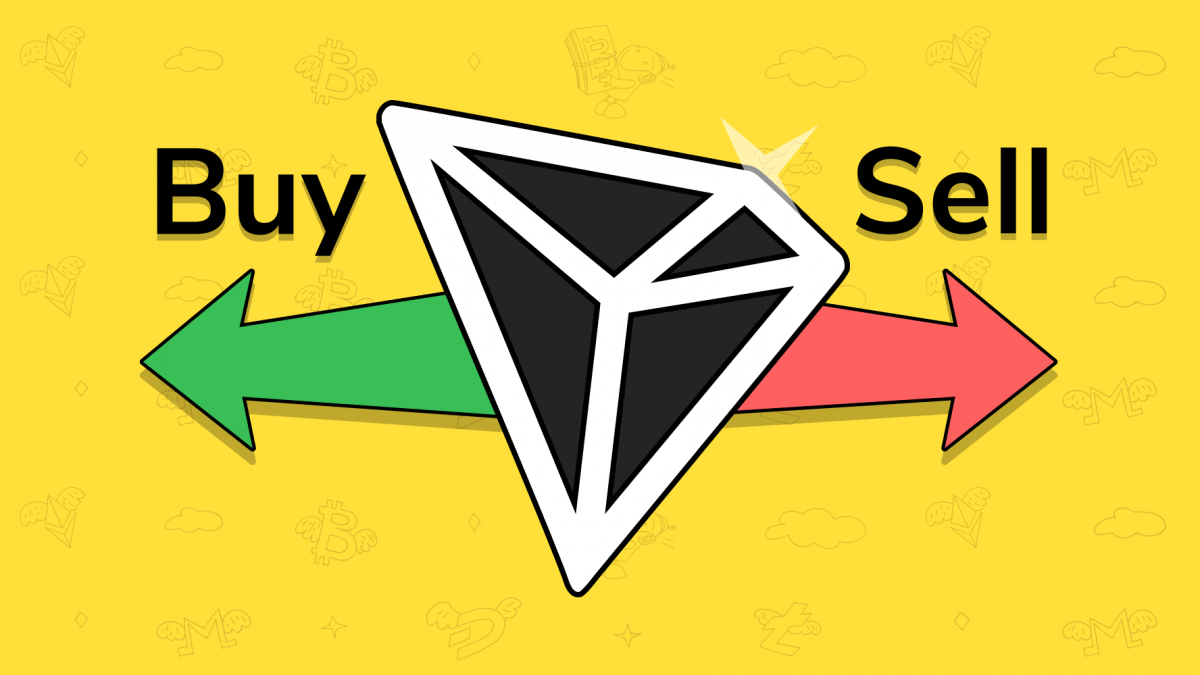 TRON (TRX) is Ethereum's (ETH) competitor that allows projects to use smart contracts, launch tokens and run native dAPPs on top of its network. But what about trading TRON? Should you go for it?
Ranked as one of the top 20 cryptocurrencies in the world with regard to market cap by press time, the TRON coin (TRX) is a famous project that constantly attracts people's attention. The project was created with the goal of allowing users to obtain content directly from creators, with no middlemen involved.
Justin Sun, the millennial entrepreneur from China, laid the foundation for this crypto initiative in September 2017, and since then has been scandalizing the niche with bold moves like a $4.5- million-lunch with Warren Buffet (although this failed), grandiose airdrops and plagiarism.
Whether you love or hate him, but one thing is clear: this 30-year-old millionaire will never leave you cold.
Let's take a look at his project in detail.
TRON (TRX): A review of highs and lows over the years
When launched in September 2017, the TRON (TRX) coin, sometimes called TRONIX, was $0.0024, which increased to $0.22 in January 2018.
But note that the end of 2017 was a heсtic time for crypto in general. The Bitcoin price, for example, soared from $3,800 in September to $14,580 in December, showing almost a 300% upsurge.
In April 2018, the price of the TRON coin hit the bottom again at $0.03, only to bounce back to $0.09 a month later.
However, from that moment on, the TRON value started slowly plummeting. This trend leveled off for the next two years with short spikes in summer 2019 when the TRX price peaked in June at $0.03.
In all fairness, the whole market looked somewhat the same in that period. After the hype of 2017, it entered a recession.
For example, the Ether (ETH) price in May 2018 was $775, which is almost twice as low as in December 2017.
In accordance with the overall situation, the ETH price also decreased gradually for the next two years, only to show an insignificant surge in the summer of 2019.
Specifics of trading TRON (TRX)
When approaching the process of trading from different perspectives, you can learn at least one interesting thing.
What is good in a particular coin for a professional trader might turn into a dangerous beast in the hands of a newbie.
Take a look at the example of TRON (TRX), and you will see for yourself!
Why trade TRON (TRX) if you're a newbie?
In January 2020, Justin Sun decided to compensate one of the Twitter fans actively promoting the coin and sent 1 million TRX to his wallet, which is about $16K at the time of press.
That being said, TRON (TRX) is not an expensive asset, but this is a good thing for a novice trader since it gives you a chance to work with many coins right at once.
From a psychological point of view, you get a feeling of ownership, but practically, you don't have much to lose even though you buy dozens of TRX.
Compare it with the expensive Bitcoin that beginner traders normally buy in fractions. It's much more confusing to deal with. The closer your Bitcoin fraction to the whole number is, the more expensive it is to lose.
Why trade TRON (TRX) if you're a professional?
If you're a professional day trader who buys and sells crypto using fundamental and technical analyses, several crypto exchanges, derivatives and so on, TRX volatility is probably a good thing for you.
Not only are you not afraid of Justin Sun's extravagant marketing moves, but you embrace them and wait for the coin's fluctuations to play your game and go long or short.
The only thing is that those spikes in price might be insignificant, and you might want to hold the coin long term. Also, to show significant revenues on your sheet balance, you will have to buy a lot of TRON (TRX).
TRON (TRX) exchanges
TRON (TRX) is a liquid coin, meaning that you can buy or sell it on top of almost any major crypto exchange without waiting too long.
Let's take a look at a few leading exchanges by liquidity at the time of press, which include HitBTC, Bitfinex, Binance, Huobi Global and Kraken.
Binance will let you trade TRX for a wide variety of coins: USDT, BTC, ETH, BTT, BNB, XRP, BUSD, USDC, WIN, TUSD. On top of Bitfinex, it's possible to do so mostly for fiat: USD, JPY, EUR, GBP in addition to ETH and BTC.
With HitBTC, you can buy and sell TRON (TRX) for crypto, such as ETH, BTC, USDT and BCH. But if you have an account on top of Huobi Global, TRON trading is possible there in pairs with BTC, ETH, USDT and BTT.
As for Kraken, TRX is NOT being presented on top of this exchange for now.
In summary
TRON (TRX) is an extravagant venture of a Chinese entrepreneur Justin Sun who can afford a million-dollar lunch and is famous for his extravagant moves.
His coin is built on top of the blockchain that was meant to compete with giant entertainment services in order to get rid of middlemen, but the project is not there yet.
The coin boasts a very low price and has followed the general market trend over the past few years together with such top dogs as Bitcoin (BTC) and Ethereum (ETH).
As for investment possibilities, TRX volatility levels allow newbies to practice their trading techniques and feel better psychologically. Indeed, with TRON (TRX), you buy the whole coin, not just a fraction of it, like with Bitcoin (BTC).
For professional traders, the coin might be interesting in case they buy in bulk, but would they want to?
That's the question!