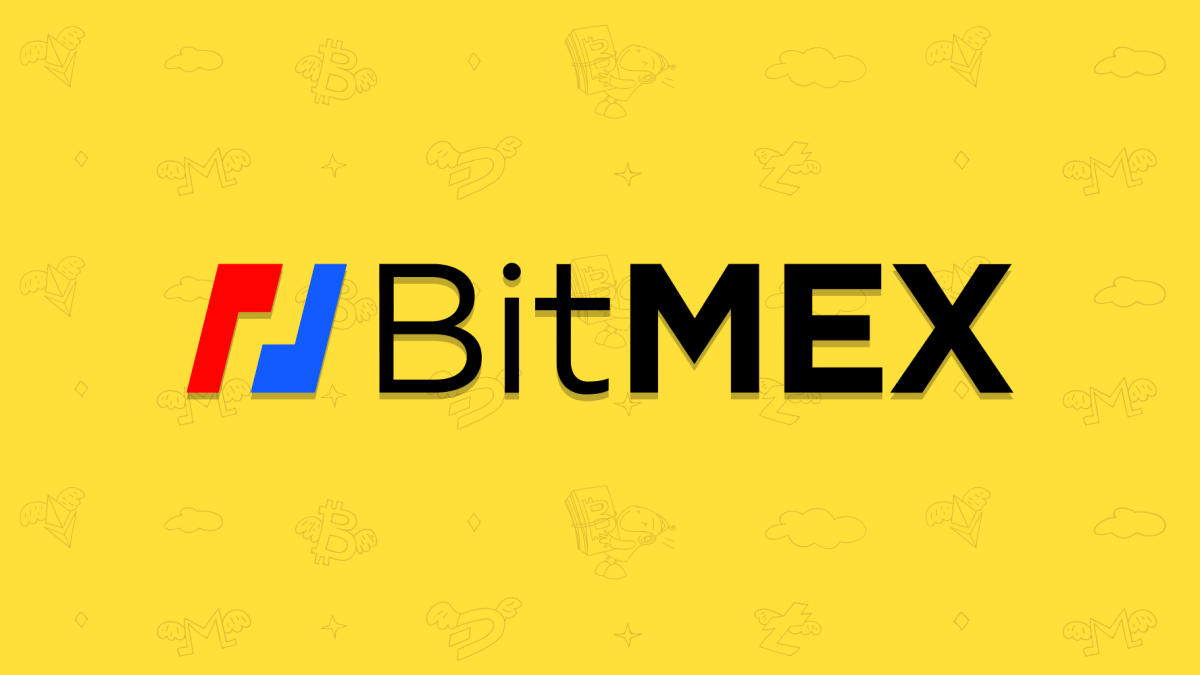 BitMEX might be a magic wand in the hands of experienced investors who want to buy and sell cryptocurrency contracts. However, it can turn into a predator once newbies get involved.
With BitMEX exchange, you can trade futures contracts, perpetual contracts, upside and downside profit contracts, and facilitate most of these deals on a good margin.
We at TradeSanta don't support BitMEX yet, but we are planning to roll out an update in January 2020. While waiting, you can learn all about the crypto exchange in this overview.
BitMEX Overview
According to Forbes, in June 2019, "The daily volume of Bitcoin on BitMEX has surpassed $11 billion and is nearing $12 billion as the demand for the dominant crypto asset has intensified."
Nevertheless, while trading on top of any crypto exchange, even a top dog such as BitMEX, you should always keep security in mind.
The recent BitMEX email leak attests to the importance of security measures, and one way is to keep your cryptocurrency in cold wallets. On Nov. 1 2019,, the users of the exchange received an email that contained dozens of other investors' email addresses in the "TO:" field, which raised security concerns in the community and incentivised several groups "to collate BitMEX email addresses in order to attempt to compromise them", as the exchange reports on their blog.
However, things like that often happen in the crypto niche and the exchange will most likely recover from the leak very soon. That's a good thing because when your experience and trade volumes push you to the next level, you will want to find a trading venue like BitMEX.
In short, these are three distinguishing marks of the exchange according to their own overview:
1) BitMEX allows you to trade with a high amount of leverage, up to 100X;
2) It only handles Bitcoin even if you buy altcoin contracts (meaning you bear the loss in BTC);
3) It is a p2p platform, which implies that you buy directly from other users.
How to get verified with BitMEX
While preparing to trade on BitMEX, you should consider several important facts.
Users from the United States are not allowed to trade on top of the platform, and the system does constant IP checks to verify you're not from the States.
All other users are normally allowed to trade without any verification, although sometimes BitMEX officers reach out to you personally and ask you to provide specific documentation to verify your identity.
When does this happen?
An example of when you may be asked to complete an ID verification is when you need to reset your 2FA or when you want to withdraw significant amounts of Bitcoin.
You can read this thread on Bitcointalk to realise you should never trade huge amounts of money with no verification on any exchange.
BitMEX Trading & withdrawal/deposit fees
BitMEX doesn't charge fees on deposits and withdrawals of your Bitcoin. However, while transacting funds between accounts, you will need to pay the fee that is dynamically set by the blockchain network.
Your maker's and taker's fees on the platform depend on the type of your contract. For example, you pay zero fees for deals with Upside Profit Contracts and Downside Profit Contracts.
Perpetual Contracts and Traditional Futures is another story.
When you add liquidity to the order book by placing an order that may be matched in the future, you make the market and get a rebate of 0.025% for Bitcoin and Ethereum Perpetual Contracts.
If you decide to place an order that is instantly matched with an existing order in the book, you will have to pay a taker's fee of 0.075% on the Perpetual Contract, both in Bitcoin and Ethereum.
The situation is similar for Traditional Futures Contracts. Depending on the asset, you get a certain rebate. With the Bitcoin Futures Contract, it is the 0.025% rebate, but with Bitcoin Cash, Cardano, EOS, Ethereum, Litecoin, Ripple and Tron, you get the 0.05% rebate. As for taker's fees when trading Bitcoin Futures Contract, you will have to pay 0.075%. With the aforementioned assets , the fee is 0.075%.
Please note that sometimes you will have to pay a settlement fee, but that depends on the asset and the contract.
Margin trading with BitMEX
The BitMEX exchange offers leverage on all of its products except for Upside Profit Contracts and Downside Profit Contracts.
In fact, this exchange is famous for its 100X leverage that clients can use while trading the Bitcoin/USD price.
To start trading on a margin, though, it's necessary to fund your margin account. For that, you will have to send your BTC to the specified wallet address under the Account tab, and BitMEX will automatically calculate your margin balance based on Wallet Balance and unrealised P&L (Profit & Loss).
Without an initial margin, or the minimum amount of Bitcoin deposited, it's impossible to open a new position.
Also keep in mind that your position might be taken over and liquidated once the maintenance margin is lowered, or the minimum amount you must hold to keep the position open drops below a certain level.
Contract types on top of BitMEX
Futures Contracts
As the BitMEX website states, "A Futures Contract is a derivative product and is an agreement to buy or sell a commodity, currency or other instrument at a predetermined price at a specified time in the future. They are either physically settled or cash settled. BitMEX offers several of its trading products in the form of a Futures Contract with cash settlement."
Let's take a look at the following example, again found on the website of the exchange.
"ETC7D is the 7-day futures contract for Ethereum Classic (ETC). Traders can speculate on the price of Ethereum Classic at the Settlement Date, which occurs every 7 days on Friday at 12:00 UTC time. The Initial and Maintenance Margin is 10% and 5% respectively, meaning a trader can trade up to 10x leverage, and liquidation will occur if the trader's margin level drops below 5%."
Perpetual Contracts
Just like a Futures Contract, a Perpetual Contract is an agreement to buy and sell an asset, but it doesn't have an expiry or settlement date. It trades on margin and close to the underlying reference Index Price, which stimulates trading spot markets with leverage.
A distinguishing mark of this contract is periodic payment exchanges between the buyer and seller every 8 hours. If the rate is positive, the users who long an asset will pay and those who go short receive the rate. If the rate is negative, the "longs" will receive and "shorts" will pay the rate.
Be aware that in order to receive the payment, you need to hold the position at specific timestamps: 04:00 UTC, 12:00 UTC and 20:00 UTC.
Upside Profit Contracts & Downside Profit Contracts
Two more interesting contract types on BitMEX are the contracts that give you an opportunity to participate in potential upsides or downsides of the underlying instrument.
According to BitMEX, with the upside profit contract, "The buyer pays a premium on trade date for which he is entitled to receive the difference between the underlying instrument settlement price and strike price on maturity date if positive, else no payment occurs. All transactions are Bitcoin settled."
The difference between the upside and the downside profit contracts is that the downside profit contract can expire early if the price of the underlying instrument touches the very low pre-arranged barrier.
To sum up…
Although BitMEX doesn't sound like a beginner's sandbox, it doesn't mean you can't try it. If you don't have experience trading derivatives, start with the BitMEX testnet where you can practice your trading skills. Later when you feel more confident, you can advance to the process of real trading.
Being a tool for professional traders, BitMEX'es distinguishing feature is margin trading up to 100X and multiple contracts that you can trade.
You don't need a verification to sell and buy on top of the venue, but don't do it if you live in the States and wouldn't like to see your funds frozen.
FAQ
Does BitMEX charge fees on deposits and withdrawals?
BitMEX doesn't charge fees on deposits and withdrawals of your Bitcoin. However, while transacting funds between accounts, you will need to pay the fee that is dynamically set by the blockchain network.