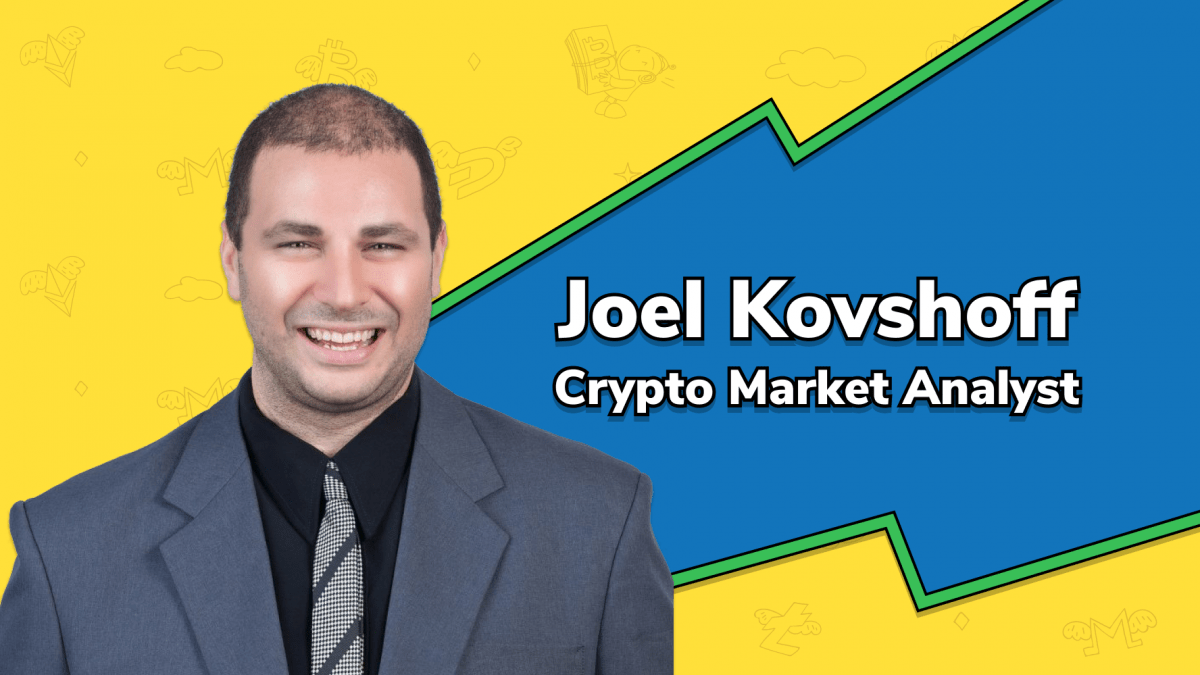 Since Oct, 22, Stellar (XLM), Litecoin (LTC) and EOS (EOS) are not the only ones that have increased significantly.
"I told my group that it was an alt season"
Tierion (TNT) and Chiliz (CHZ) have increased immensely. Several projects, such as iExec RLC (RLC) and 0x (ZRX), have increased over 100%.
We're in a crypto market that is turning more bullish, especially for the alts.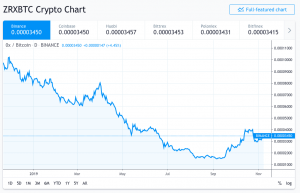 I told my group that it was altcoin season Oct. 22. That's when I was sure, and many people told me that it wasn't, but the charts don't lie.
The end of the year is usually a very good time for crypto, and I think that we're starting to see institutional interest increase.
We're also going to see more increases in projects that have a use case as I've mentioned before.
In addition, it's been a long bear market.
So all the reasons aforementioned are the reasons why the altcoin market is starting to heat up. Bitcoin is starting to heat up. It is wanting to climb, but as we saw most recently, it rejected the kumo bottom on the daily timeframe 7 times and dumped. Altcoins did not seem to be as badly affected as they usually were in the past.
On the one hand, there's going to be ton of altcoins that will slowly die off because of that. But on the other hand, this situation will reveal some projects that have a valuable utility built-in. This is often the reason for demand to increase. So we'll see those altcoins increase in value again.
What happened to BitMEX
BitMEX Deputy COO Vivien Khoo:
"Earlier today, the majority of our users received an email containing the email addresses of other users in the 'to' field. This was a general email update about upcoming changes to the weighting of our indices. We are deeply sorry for the concern this has caused to our users. The issue was caused by an error in the software used to send emails. As soon as we were made aware of the issue, we immediately prevented further emails from being sent and have since addressed the issue to ensure this does not happen again."

As for BitMEX, that was a fail of epic proportions. As far as I know, one guy has 34,000 emails right now. I have 4,000+.
People, including myself, now have the immense privacy concerns, and they are still getting their subsequent accounts on different websites hacked.
This is really a horrible thing, and it shows that the BitMEX team doesn't really care that much about their customers because they don't do a double-check or a triple-check beforehand.
To be frank, it's a failure of epic proportions, and marketing agencies and crypto companies will absolutely love this. They will pay for these valuable lists because they will add so many crypto users to their databases.
Real estate will be a massive play for STOs
In 2018, I was on stage at the DS Summit, on an STO panel where we discussed if STOs are the future. I said, absolutely. But the only problem with Security Token Offerings right now is that they're as expensive as an IPO.
Also, they have no secondary market. It's extremely difficult or impossible in some cases to trade these tokenized assets. I mean, as much as they have a future, it's going to take two to four years from now for us to see a secondary market with growth.
People should validate Bitcoin and Blockchain, which will help tokenization of everything. And then, we'll see another bull run.
A lot of companies will want to tokenize their securities because it is the future and has many benefits. And over time, it will be immensely cheaper to operate. You'll have a lot fewer middlemen to pay a lot less, also, we'll see a lot more automation and a lot more transparency and benefits.
You'll eventually start to see this like something like Stephane de Baets did with his STO called Aspencoin. He said to me, "You know, we're way too early, but we want to lead the way into the future, and this is the future."
I totally agree that real estate will be a massive play for Security Token Offerings, but I also think that companies are going to use it like dividend-type tokens. Equity tokens will come in the future, and this is what most investors want – not a token they can use for a product or service.
Right now, there are not that many STO projects. And, personally, I haven't personally invested into STOs yet.
Why? Because there's no way to actually trade these assets at this point. It'd be a longer-term play and I enjoy trading assets. That's not to say I am not working with STO projects currently as a consultant though. I like liquid markets that move more than 5-8% in a year. Sometimes with crypto and Bitcoin, you could see 10% in a day or 40% in a day. This is why I enjoy the crypto market and it's volatility.
As I said, we will likely come down towards $8500 where the weekly Kijun is, and as of now when recording, the price is $9300.
Be patient and win.
Trade, Chart, Learn, Repeat,
Coach K
The conversation with Coach K was recorded on November 5th.