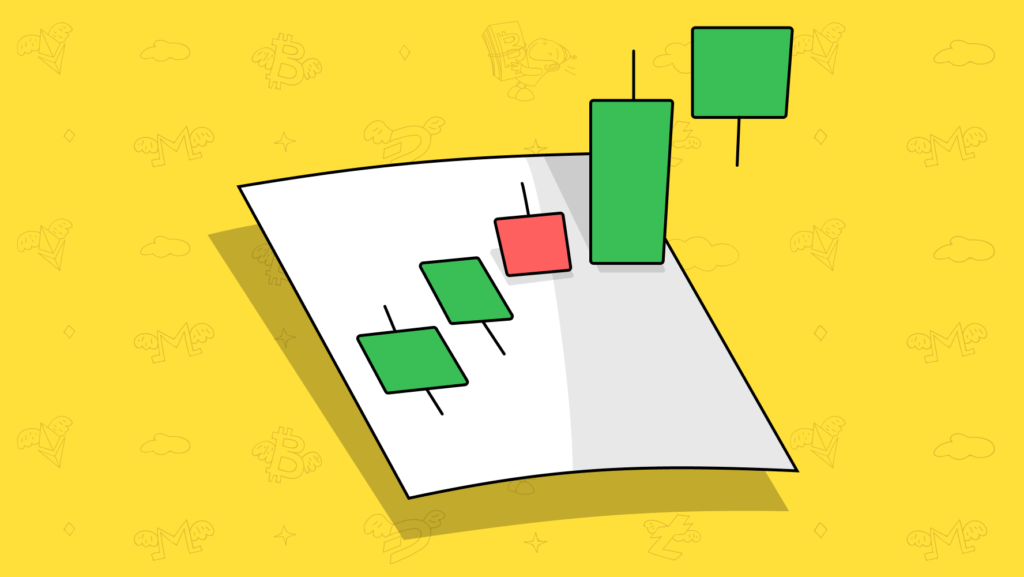 What is paper trading and why do you want to give it a try before doing real-life trades? Here is an overview for beginners and those of you who are too afraid to give away their hard-earned cash.
Why give it away right at once if you can give it away in parts? OK. Just kidding. Paper trading will teach you exactly how to keep your money safe.
What is paper trading?
Just like flight simulators help recreate aircraft flight and the environment for pilot training, paper trading is a part of the learning curve that every novice trader is instructed to go through.
Not only is it necessary to learn basic strategies, but sometimes it helps professional traders to work on new strategies.
In order to start paper trading, investors normally set up an account with a certain platform, such as Forex, MetaTrader4 or BitMEX, to make simulated investments.
The aforementioned services are all software that simulates stop-losses, limit, market orders and so much more. The initial meaning of "paper trading" originated from a tradition to write down what was bought and sold on a piece of paper.
Paper trading with TradingView
You might be trading crypto, forex or traditional stocks, but there is a good chance that whatever you trade, you're familiar with TradingView, which is an advanced financial platform presenting basic charts and complex technical indicators.
In order to start the process of risk-free investing on top of this platform, simply log into your TradingView account, go to one of the markets (say BTC/USDT) and click the paper trading icon.
The service will immediately grant you an initial account balance of $100,000. Start researching the trading pairs of your choice by using investment research websites, fundamental and technical analysis. Treat the paper trading with TradingView as if you were trading for real, and see how the system evaluates your Profit and Loss.
Paper trading in crypto
There are several options for you to learn cryptocurrency trading when it comes to demo accounts.
Probably, one of the best ones in the crypto niche is the BitMEX testnet. The interface looks very familiar to the live-trading platform, and you can go for margin trading with up to 100x leverage. Most importantly, on top of the testnet, you can learn trading crypto contracts by placing limit, market and stop market orders.
If you come from a traditional niche, you can try a Roboforex demo account. Both MT4 Demo Pro and MT5 Demo Pro support crypto trading. With a $10000 balance granted to your account, you can trade BTC to EUR or USD with up to 1000x leverage.
Of course, there are other, easier options, too. For example, with CoinMarketGame, your fictional budget will make $20,000 until you spend it all and learn what you really should or should not invest in.
Wait, are you still wondering if paper trading for beginners even exists? Well, the CoinMarketGame simulator might be a perfect answer to this question.
At first glance, it might seem a little bit too easy since the interface doesn't look like any crypto exchange – basically, there are only two buttons, "buy" and "sell". Yet, while simply selling and buying certain coins, you can track live price dynamics and almost instantly learn if you've made a wrong or right decision by placing the order.
With Niffler.co, an educational crypto trading platform for beginners, you can experiment with high-risk trading strategies and calls. The service will allow you to place market, limit and stop orders and work with the $100,000 lump sum granted to your account.
Bitcoin (BTC), Ethereum (ETH), Litecoin (LTC), Ripple (XRP) and other popular coins are listed on top of Niffler.co. You can track their price dynamics under the "cryptocurrencies" section if you need to.
Also, other features are implemented. For example, once you feel like you want to flirt with the platform itself, you might want to claim rewards based on your trades.
In conclusion
Paper trading is one of the basics any novice trader should try before advancing to a real-life trading process. No matter what you do, crypto, forex or traditional trading, a demo account might save you from serious mistakes.
However, there are several downsides to paper trading you should keep in mind, too. For example, you will never feel too invested in the paper trading emotionally since everything is not "for reals".
Yes, authentic trading is very emotional, and you will likely make a lot of mistakes as a result of a nervous breakdown. Trading simulators can't prepare you fully for an emotional rush once you see that coin drop.
Still, why not use just any opportunity to get a little closer to the understanding of what it is going to feel like?
Trading simulators can at least give you a slight idea of what it feels like to be in the game.
That's why we at TradeSanta are also planning to implement the paper trading feature as soon as possible.
FAQ
Where can I paper-trade cryptocurrencies?
TradeSanta and TradingView.
How do I start a paper-trading account?
In order to start the process of risk-free investing on top of this platform, simply log into your TradingView account, go to one of the markets (say BTC/USDT) and click the paper trading icon. Or, log into TradeSanta and click Virtual Trading.