How to create an API key and a secret key on HitBTC?
How to create an API Key on HitBTC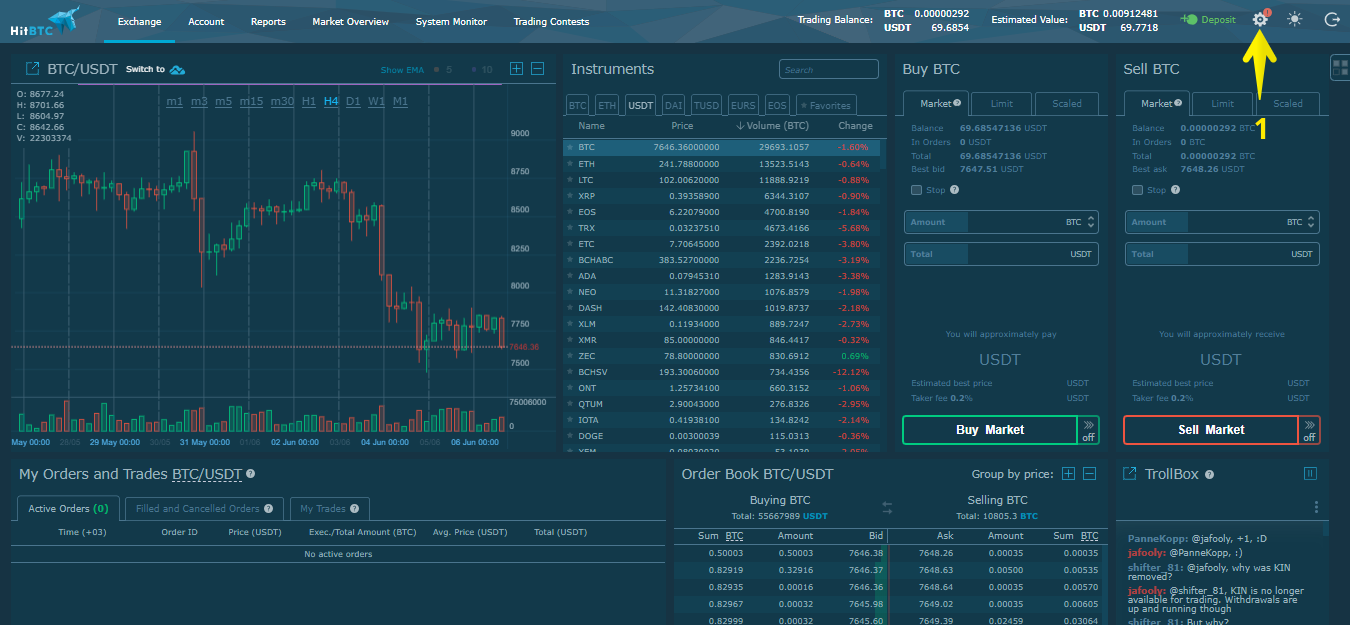 Enter the "API keys" tab.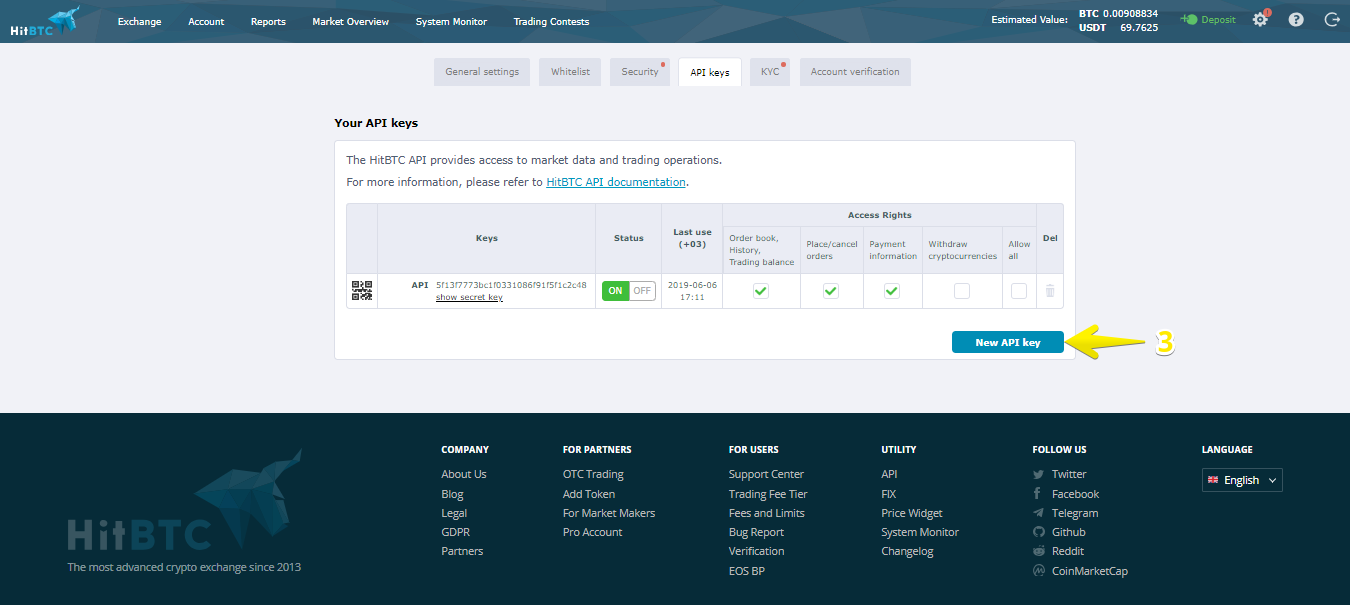 A new API is created. All you have to do is to mark Access Rights, copy and paste the API key and Secret keys to the fields.
Access rights
"Order book, History, Trading balance" and "Place/cancel orders" are necessary for our bot to work properly.
WARNING!
Do NOT mark "Withdraw cryptocurrencies" as our bot shouldn't have access to it.