How to deposit to Bittrex?
Under the "Wallet" tab, you will discover your account balance summary along with a list of coins you are looking to withdraw from and deposit to the Bittrex exchange.
In the blue search bar, you can type any ticker (e.g. BTC) and see the option to 'deposit' or 'withdraw' funds. Click "Make deposit" (green icon).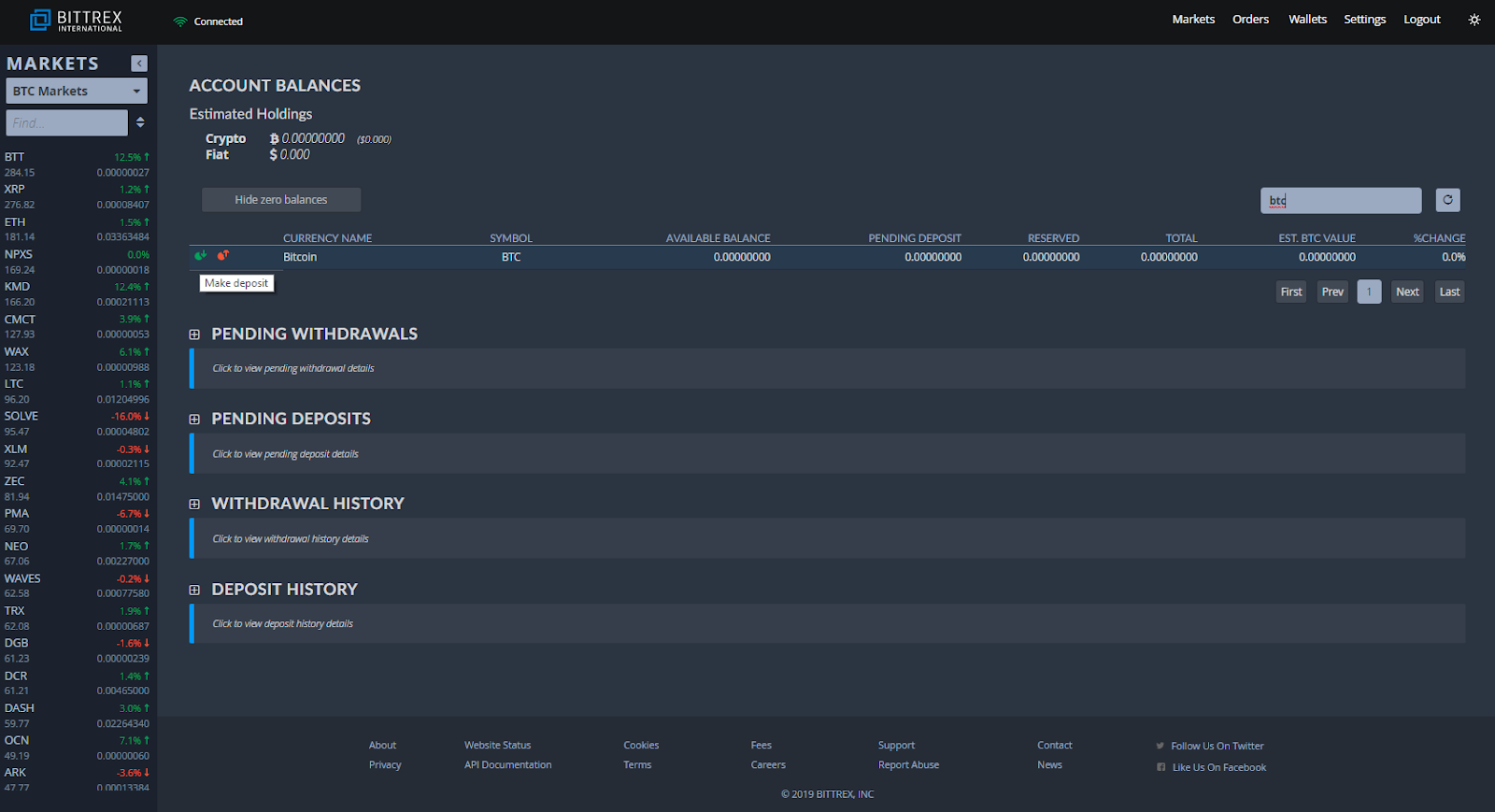 You will then be taken to a new screen asking you to generate a new wallet address. You'll need to select that option.
Once completed, you will receive an automatically generated wallet address that you will need to use to transfer your bitcoin funds to, from an existing exchange wallet to your Bittrex wallet address (make sure you enter all address details correctly).