Creating an API key on Bittrex
Follow these easy steps: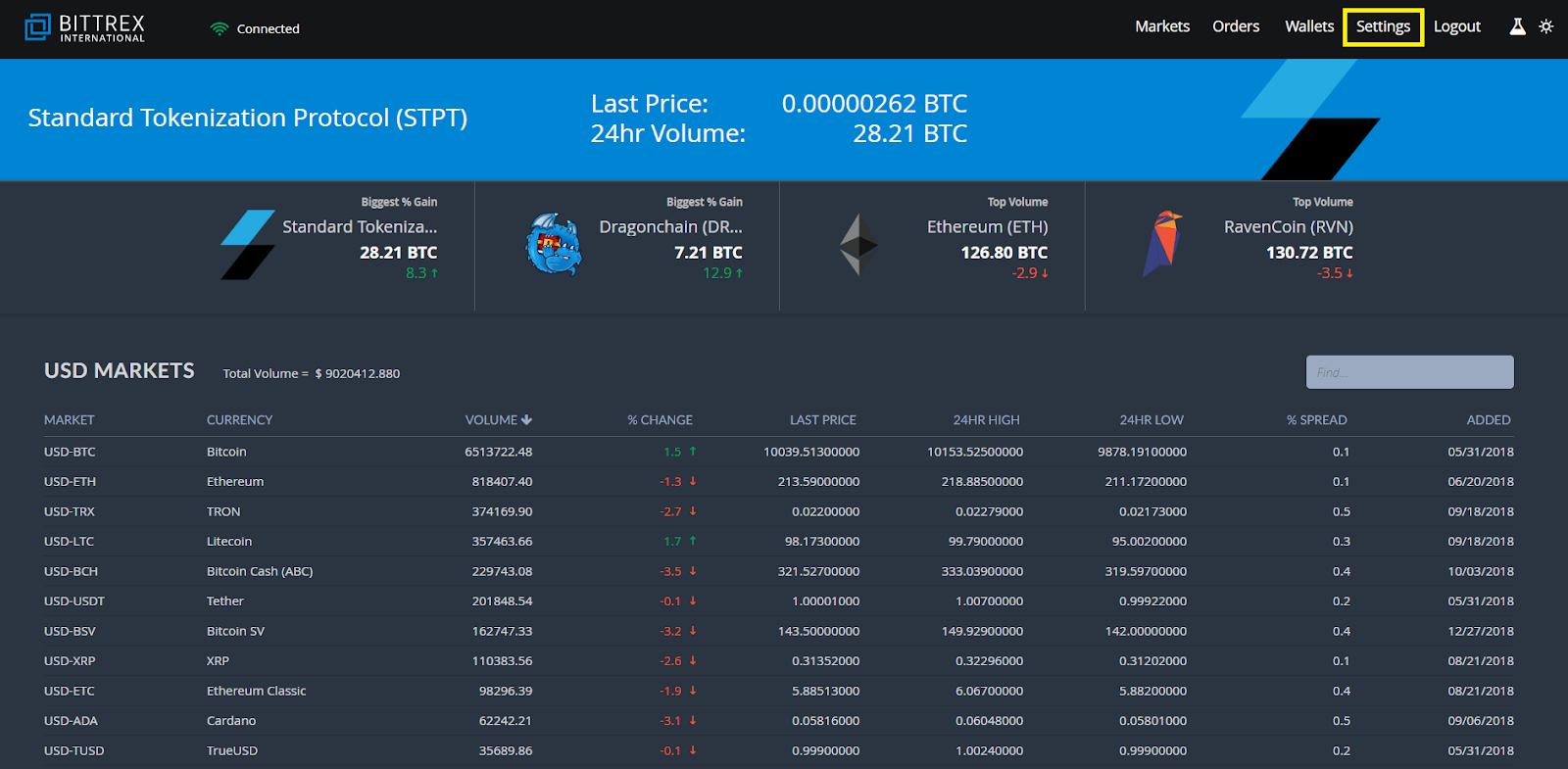 Click the Settings button at the top right of the screen and select API Keys in the Site settings section or go directly to https://bittrex.com/Manage?view=api.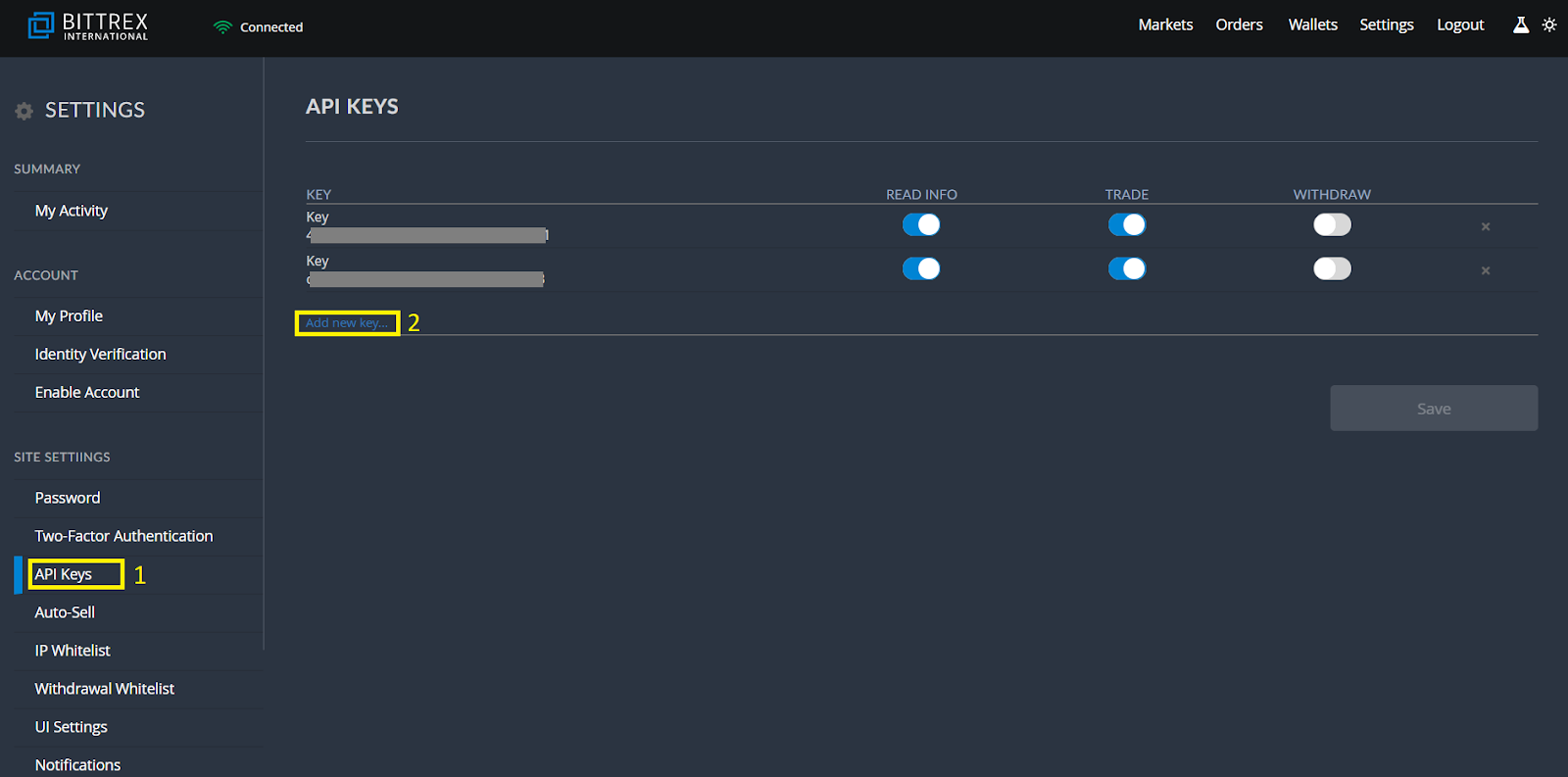 Add a new key with "Read Info"/"Trade" checked and save it.
You should save your Secret Key, because Bittrex will mask it after a page update.
Please, note that you should not mark the "Withdraw" option.
Check also video tutorial how to create an API Key on Bittrex.