OKEx Trading Bots
OKEx is a Malta-based cryptocurrency exchange founded in 2017. According to CoinMarketCap OKEx, is in the 1st place by adjusted volume among all cryptocurrency exchanges and 7th by the number of markets (411).
Set up bot
The exchange offers a comparatively wide range of trading pairs and the ability to trade crypto using fiat currency. OKEx is known for low trading fees from 0.03% to 0.15%. The exchange develops its infrastructure, OKEx team plans to develop the cryptocurrency derivatives market by offering futures.
Advantages of OKEx
OKEx is quite simple, but they offer several verification levels for their customers: you need to provide ID number, username, a photo of yourself, your identification material, and pass video verification in order to have access to all the available functions and increase your limit up to $500,000. Try our free trading bots for OKEx exchange.
Supported currencies
On top of OKEx, you can spot trade over a hundred tokens. For that, you will need to proceed to hover over the Trade tab at the top-left corner of the screen and choose "Spot Trading". You will be redirected to the screen with the available pairs, spread and latest statistics.
Fees
OKEX trading fees differ from each other by several aspects, but once you log in, you learn that the two most distinguishing features that make fees different are types of trading and your status with the exchange.
Normal User
Tier
Total OKB holding
30-day Trading Volume (BTC)
Maker Fee
Taker Fee
24hr Withdrawal Limit (BTC)
Lv1
< 500
< 1,000
0.100%
0.150%
300
Lv2
≥ 500
< 1,000
0.090%
0.135%
300
Lv3
≥ 1,000
< 1,000
0.080%
0.120%
300
Lv4
≥ 1,500
< 1,000
0.070%
0.105%
300
Lv5
≥ 2,000
< 1,000
0.060%
0.090%
300
Deposits and Withdrawals
Normally, according to the information from the support desk, the OKEx exchange doesn't require a deposit fee, and it takes only one conformation on the Bitcoin blockchain to deliver your funds to the exchange.
The withdrawal fee for Bitcoin (BTC) is 0.0005, for Litecoin (LTC) – 0.001 and for Ethereum (ETH) – 0.01.
Trading bots for OKEx
TradeSanta supports up to 4 platforms, but we can say that the best is yet to come: we plan to expand the list of supported exchanges, and add OKEx. In the future, with TradeSanta you will have an opportunity to automate cryptocurrency trading on OKEx exchange. Our trading bots will buy and sell crypto. Customized crypto bots will make trading even easier by placing orders according to your options.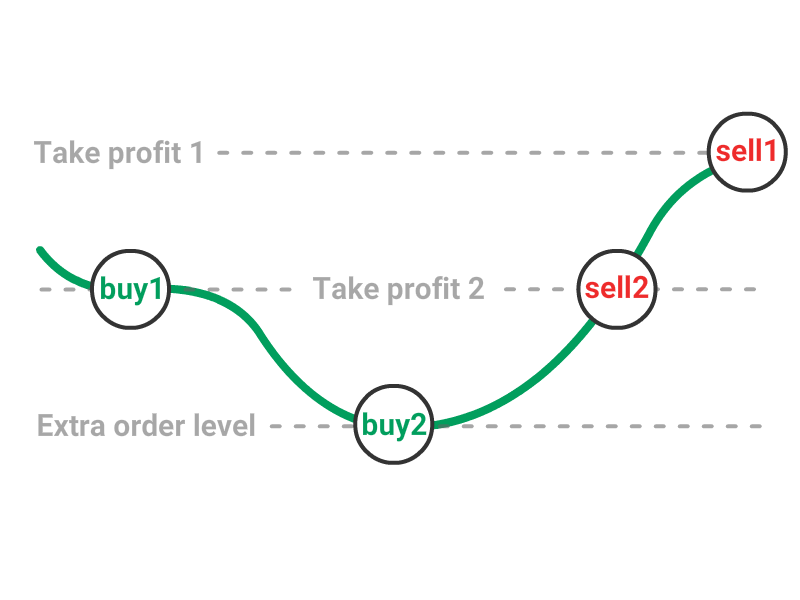 Grid bot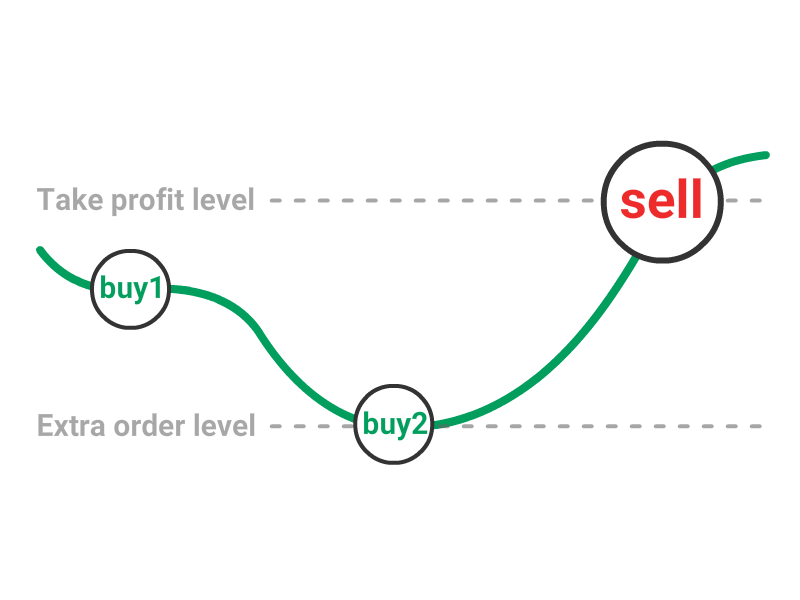 DCA bot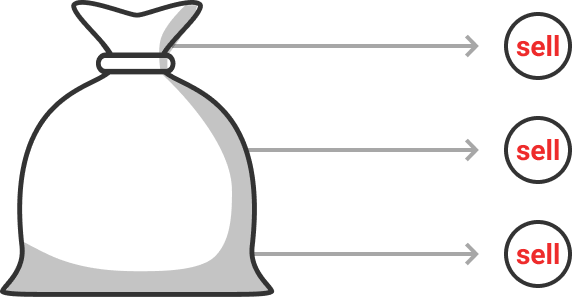 Smart order bot
Our packs
All new users can enjoy a 3-day FREE trial of the Basic package
Basic
Up to 49 bots
Unlimited trading volume
Unlimited number of pairs
All strategies
Telegram-notifications
General support
---
$15 / month
(when purchased annually)
Advanced
Up to 99 bots
Unlimited trading volume
Unlimited number of pairs
All strategies
Telegram-notifications
General support
---
$27 / month
(when purchased annually)
Maximum
Unlimited number of bots
Unlimited trading volume
Unlimited number of pairs
All strategies
Telegram-notifications
General support
---
$35 / month
(when purchased annually)