Upbit Trading Bots
UPbit is a South Korea based cryptocurrency exchange launched in 2017 with the help of the American partner Bittrex that lent a hand to the exchange in its development. The exchange has two subsidiaries, in Singapore and Indonesia.
Set up bot
According to Coinmarketcap, UPbit comprises 149 verified markets at the time of writing and has $128,450,496 in Adjusted Volume (24h). Those figures place the exchange to the 58th place in the ranking of trading venues with the highest 24-hour trade volume.
Advantages of Upbit
Ranked third globally and first in Korea by trade volume in the Market Surveillance Report published by the Blockchain Transparency Institute (BTI) on April 12, 2019, UPbit follows only Binance and Huobi on the list and is named to be one of the "cleanest" exchanges in the world. Meaning, the wash trading activities were under 3% in the time frame when the research took place, which is a high-standard indicator for the niche.
Fiat transfers accepted (KRW)
Supported currencies
On top of Upbit exchange, you can trade over a hundred coins and tokens. You can buy and sell assets with Singapore Dollars, Bitcoin and Tether. Besides, there are different order types in place such as Limit Order, Market Order and Stop-Limit.
Interestingly, you can choose from different chart patterns: candle, bar, line break, hollow candle and volume candle. In addition to that, there are multiple indicators presented, from MACD to Moving Average, to Typical Price, to Swing Index.
Fees
Depending on your verification level as well as the market, event discount or order type, your fees might vary. With the level-1 badge, your fees are the following.
Maker's and Taker's fee is 0.25% for SGD Markets (Singapore Dollars) with the stop-limit 0.25%. For Bitcoin (BTC) and Tether (USDT) markets, makers pay 0% fees, but takers cover 0.1%.
Limit, Market
Stop-Limit
Maker
Taker
BTC Markets
0.25%
-
USDT Markets
0.25%
-
SGD Markets
0.25%
0.25%
Deposits and Withdrawals
The Upbit deposit and withdrawal limits are regulated by the verification level. Say with level 2, when your identity is verified, there is no deposit limit for crypto assets, but there is a limit for a daily withdrawal of a crypto asset, which will equal to 5000 SGD in this case. With levels 3 and 4, the withdrawal limit will be 100 000 SGD.
Verification Level
Deposit Limit
Withdrawal Limit
Crypto-asset
SGD
Crypto-asset (Daily)
SGD (per Transaction)
SGD (Daily)
Level 1
0
0
0
0
0
Level 2
Unlimited
0
5,000
0
0
Level 3
Unlimited
0
100,000
0
0
Level 4
Unlimited
Unlimited
100,000
50,000
100,000
Trading bots for Upbit
With TradeSanta, you have an opportunity to automate cryptocurrency trading on Upbit exchange. Our trading bots will buy and sell crypto. Customized Upbit crypto bots will make trading even easier by placing orders according to your options.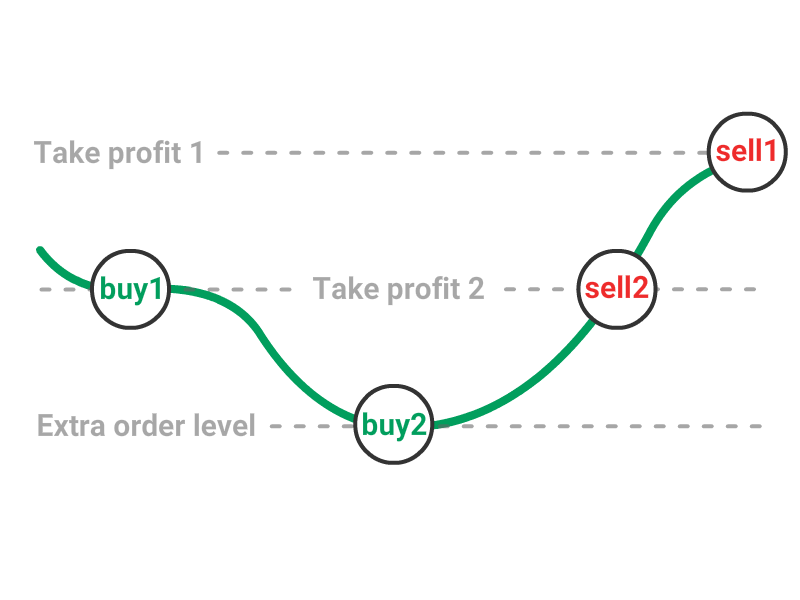 Grid bot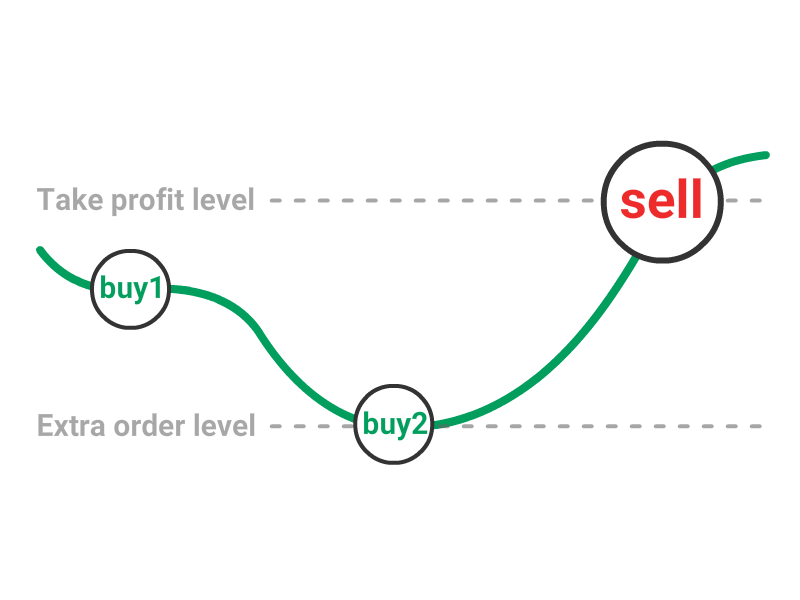 DCA bot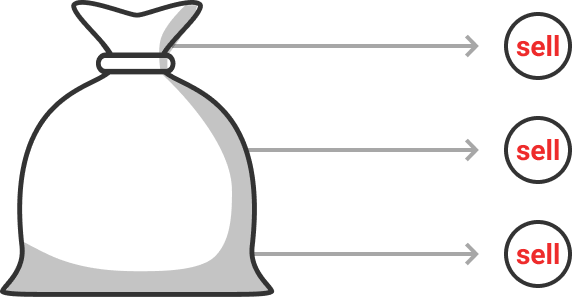 Smart order bot
Our packs
All new users can enjoy a 3-day FREE trial of the Basic package
Basic
Up to 49 bots
Unlimited trading volume
Unlimited number of pairs
All strategies
Telegram-notifications
General support
---
$15 / month
(when purchased annually)
Advanced
Up to 99 bots
Unlimited trading volume
Unlimited number of pairs
All strategies
Telegram-notifications
General support
---
$27 / month
(when purchased annually)
Maximum
Unlimited number of bots
Unlimited trading volume
Unlimited number of pairs
All strategies
Telegram-notifications
General support
---
$35 / month
(when purchased annually)