HitBTC Trading Bots
HitBTC is a leading European cryptocurrency exchange founded in 2013. According to CoinMarketCap, HitBTC is in the 13th place among all cryptocurrency exchanges by adjusted volume and first by the number of markets (820).
Set up bot
The process of signing up is easy, everything you need is an email address. In terms of security, you can activate a 2FA or enable a whitelist. The latter allows you to create a secure list of addresses: withdrawal transactions will be limited only to these addresses.
Advantages of HitBTC
Try TradeSanta's trading bots on HitBTC and you'll get the following advantages.
Supported currencies
Currently, it supports 802 currencies providing trading operations for the most popular digital currencies.
Fees
There are 2 main aspects when it comes to the trading fees on HitBTC: trading fee tiers and the "maker-taker" system. Trading fee tiers is a rewarding program for traders with high trading volumes. That means the more you trade the lower your fees are. You can check out the full list of tiers right here. The "maker-taker" model is intended to increase liquidity on HitBTC. The trader who places an order matching with an existing order on the book is called "taker". The user who places an order below the best price to buy or above the best price to sell is called "maker". If you have just started crypto trading on HitBTC, the trading fees will be 0.1% for makers and 0.2% for takers. Makers provide liquidity, so HitBTC gives them lower trading fees or a rebate.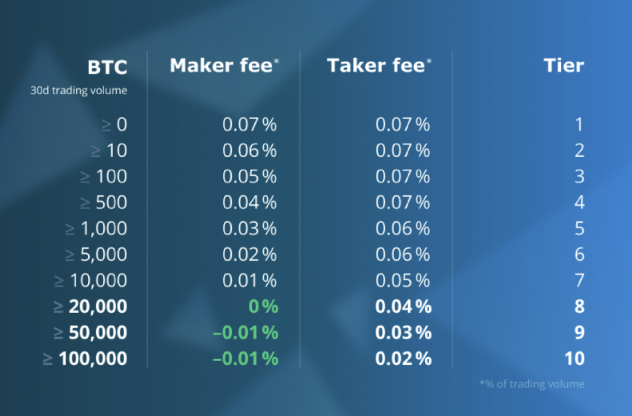 Deposits and Withdrawals
Deposits on HitBTC can be made in any cryptocurrency, however fiat is not supported. There is a fee of 0.0006 BTC but only for deposits in BTC. To learn how to deposit to HitBTC, go to the following page: https://tradesanta.com/en/how-deposit-hitbtc Withdrawal fees are not based on the sum and adjust automatically with the market. You can find out the fee structure in your personal account on HitBTC.
Trading bots for HitBTC
With TradeSanta, you have an opportunity to automate your cryptocurrency trading on HitBTC. Our trading bots will buy and sell crypto. Customized bots will make trading even easier by placing orders according to your options.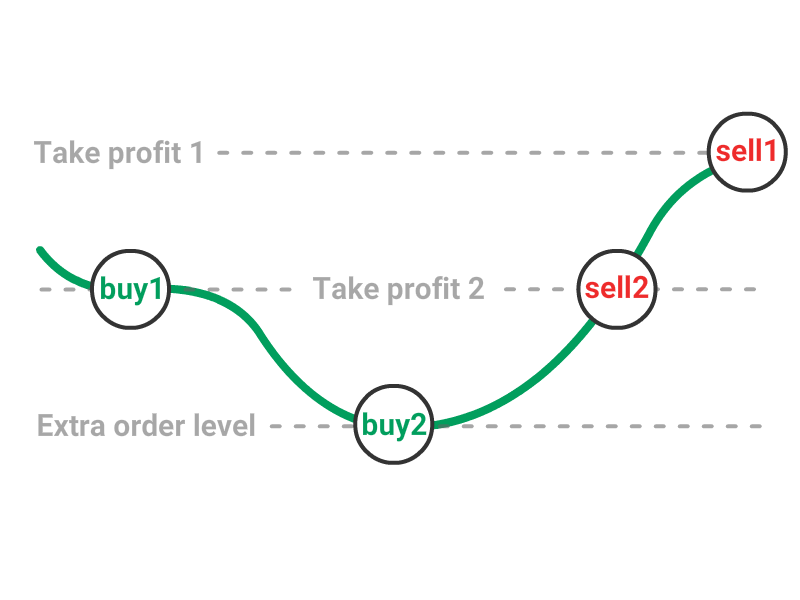 Grid bot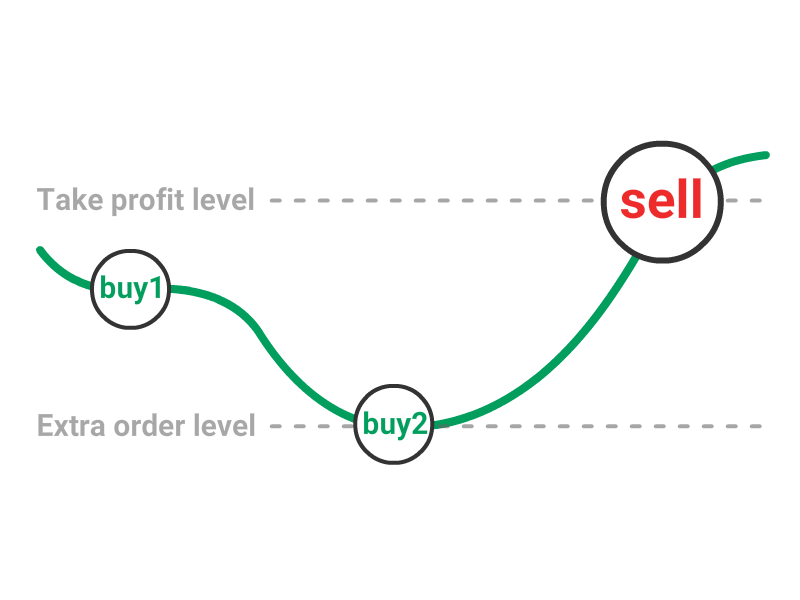 DCA bot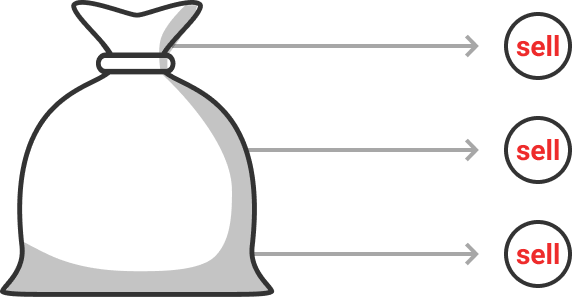 Smart order bot
The best way to start is to use our wizard, to set up your trading bot. It will help you make an access point (connect the bot to your exchange) and create your first crypto bot. We also recommend you to get acquainted with the bot's documentation and our video guides. It will help you understand the purpose of each function and option.
Our packs
All new users can enjoy a 3-day FREE trial of the Maximum package
Basic
Up to 49 bots
Unlimited trading volume
Unlimited number of pairs
All strategies
Telegram-notifications
General support
---
$15 / month
(when purchased annually)
Advanced
Up to 99 bots
Unlimited trading volume
Unlimited number of pairs
Screener TradingView signals on Binance, Huobi, Coinbase Pro and HitBTC
Telegram-notifications
General support
---
$27 / month
(when purchased annually)
Maximum
Unlimited number of bots
Unlimited trading volume
Unlimited number of pairs
Custom and Screener TradingView signals
Telegram-notifications
General support
---
$35 / month
(when purchased annually)
Frequently Asked Questions
Launch your first trading bot for HitBTC on our software platform. If you have any questions, you can find answers in our FAQ section.