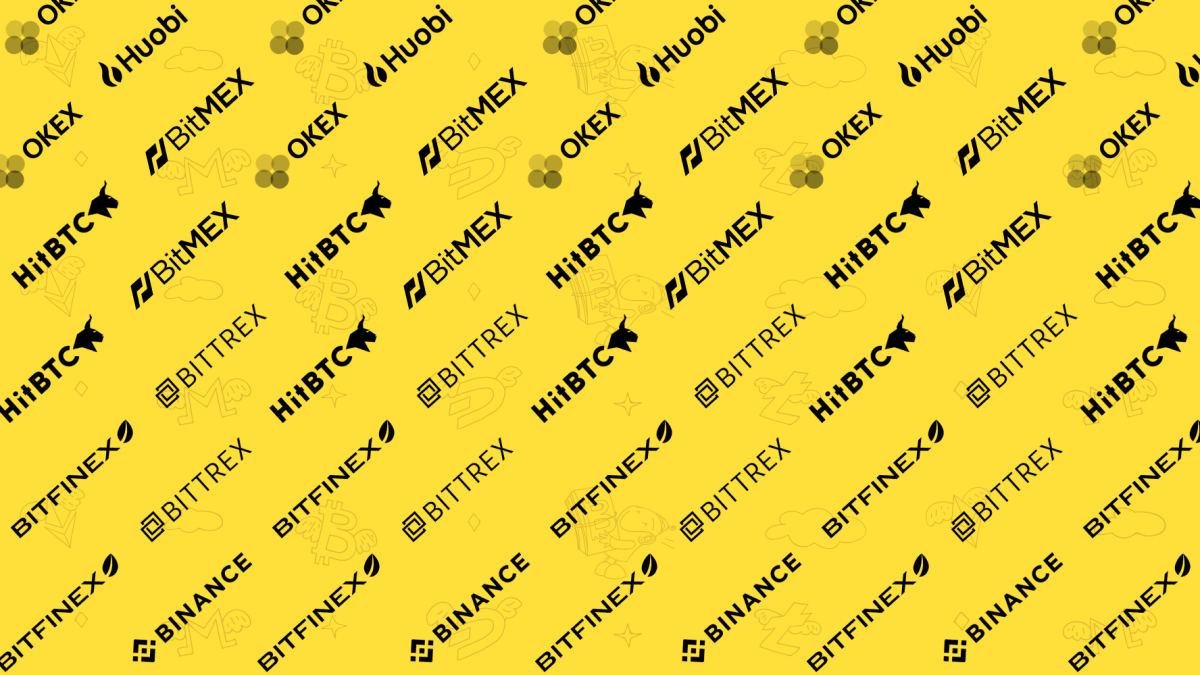 Choosing where to start trading is the first decision a crypto trader must make. Here are the four key factors to consider before you begin.
Traded volume
Large trading volume indicates the crypto exchange's liquidity and ability to execute customer orders at any time , no matter how big or small they are. Liquidity is therefore an extremely important factor for both purchasing and selling cryptocurrencies.
Compare the top 100 cryptocurrency exchanges according to adjusted or reported volume at CoinMarketCap. Filtering your search by adjusted volume provides more realistic figures than volume provided through an API, and excludes exchanges that are unsuitable or suspicious.
Supported currencies
Most exchanges support Bitcoin and Ethereum, but this is just the tip of the iceberg when it comes to supported currencies. Here's what to look out for:
Total number of coins. This determines the number of pairs you will be able to trade. For example, HitBTC is traded on the most number of markets at 801. Bitbank is in top 50 according to its adjusted volume, but it only supports BTC and LTC.
Coins as quote currency. This determines the currency you will be able to buy or sell coins with. Some exchanges only have a small number of quote currencies (Bitfinex has BTC, ETH and EOS). Other crypto exchanges, like Binance, have a long list of quote currencies, including BTC, ETH, USDT, TUSD, USDC, BNB and PAX.
Whether fiat is supported. Fiat is not widely supported as a coin for trading.
Exchanges that do support it include Bitstamp, Bittrex and Coinbase. Bitfinex is also the largest cryptocurrency exchange that allows four fiat currencies: USD, EUR, GBP and JPY. BitMEX only supports cryptocurrencies.
Commission
Fee structures differ across digital assets exchanges and this is a crucial factor to consider when choosing between them.Here's what to look for:
Check commission rates. Before you start trading crypto, be aware of the fees that apply to your activity. These include deposit and withdrawal fees, as well as trading fees, and can have a huge impact on your income.
Clarify the discount range. This can vary, depending on your crypto trading volume (on Bitstamp, Bitfinex and Coinbase), your tier and account upgrades ( implemented in Kraken, Binance and OKX), or your buy and sell activity (like maker and taker fees on HitBTC).
Does the cryptocurrency exchange have a coin? Some exchanges offer low commission or a discount for using their own token to complete transactions. For example, Binance offers 25% off commission if you pay it with Binance Coin (BNB).
Security level
Last but not least, do not overlook security of cryptocurrency exchanges. Here's what to check
Security measures in place. All exchanges should have the basics covered, including user authentication. Also check if the following procedures are in place: DDoS protection, Content Security Policy protection, X-Frame options, cold storage, and multi-signature or manual check of withdrawals. The latter is used in BitMex where each withdrawal is checked manually by at least two BitMEX employees. Unlike many other crypto exchanges, it has not been hacked. It's also wise to check how often the exchange carries out security audits, and if they have a security team in place.
How the exchange handles hacks. It's important that the crypto exchange is willing to collaborate with the targeted customers, to reimburse them and strengthen security measures. When Mt. Gox was hacked, for example, it suspended trading, closed its service, and went bankrupt. In contrast, Coincheck was licensed by the Financial Services Authority 12 months after it was hacked and now refunds a minimum of $400.
Check that funds are insured or the exchange has a reserve. The exchange should also offer users device identification as well as two-factor authentication to improve security levels.
To sum up
It's important to consider all of the above when choosing a cryptocurrency exchange, but your decision should also be based on personal strategy and preferred pairs. Whichever you choose, remember that researching all your options before you start trading should be your number one priority.
We wish you a successful crypto trading, and stay tuned for more from TradeSanta blog!