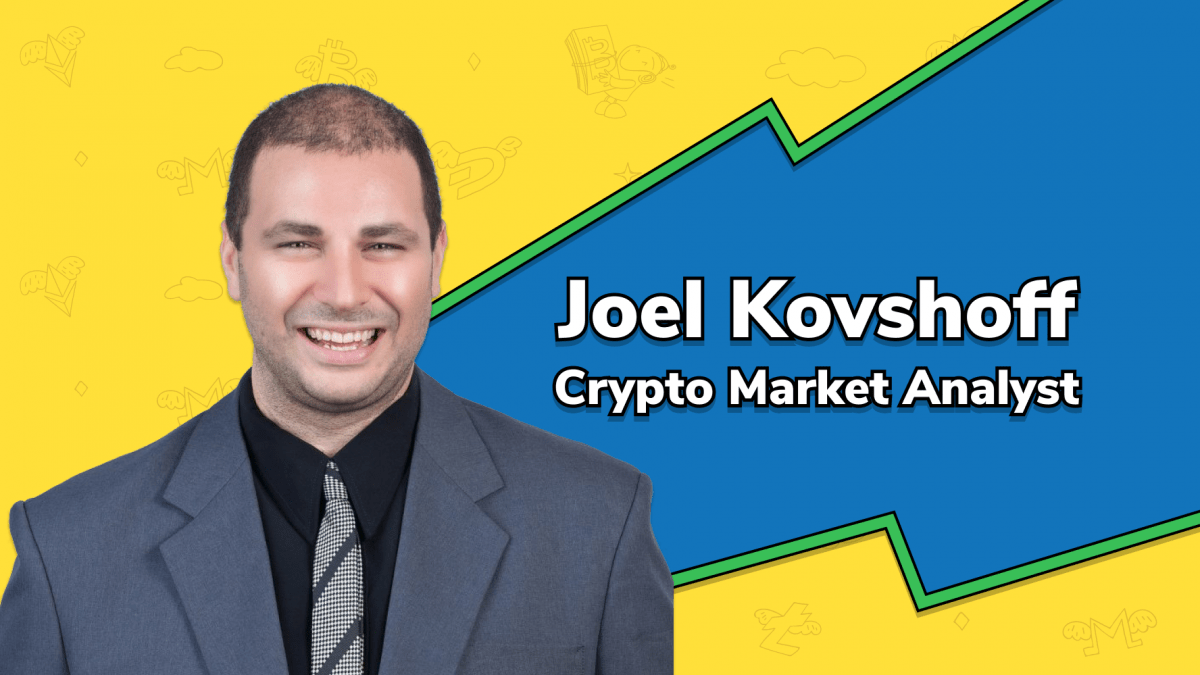 Bitcoin has gone closer to that 0.618 retracement we were talking about in our previous analysis. It dropped below $7700.
That doesn't mean that with this corrective bounce it would not move up to $8500 and then drop down again.
Why a negative-yield bond might be good for Bitcoin investors
But there are things like Fidelity coming online, which are supposed to make it easier for people to come into crypto and buy little Bitcoin. We have Peter Thiel, who has just opened a massive crypto mining operation in the US. That's also something to keep your eyes on.
When people like Peter Thiel are getting involved, it's a big indicator for a lot of investors to potentially look at it as an opportunity.
Now, we also have a negative-yield bond. Meaning, if you buy a bond that's 10 years, you will lose money versus buying a 2-year bond. That's a big problem because, obviously, no-one wants to tie their money up into a store of value when it's a store of value that will lose your money or have a negative yield.
So, there is a potential that some of those 17 trillion dollars in those bonds will exit and go to cash. But even if just 1% of that goes into the crypto-market cap, it would immensely affect the market in the positive way, increasing it by 40%. It may not happen right away, but very likely to happen. These are things people need to factor in.
Now, going back to $7300 as we know it. In crypto we make predictions based off of candle stick patterns, such indicators as volume and divergences. All these things give us a higher probability of being right.
I look at the $7300 range as an area that was quite likely to get to. But I did say we might get a frontrun. Frontrun means that a lot of people expect to get it to that level and will buy beforehand while it's still cheap.
I think we are in a corrective movement up and we will likely come down lower. At least one more time.
If I am wrong, and we continue to go up, we should see $8800, and then over $9000 again. And that would come with a lot of volume, and it's going to come quickly.
Altcoins are back, or not?
In the last 90 days altcoins have been gaining more than Bitcoin has. Obviously, we know that Bitcoin's been dropping. It's had a big retracement. It's still technically bullish until under $7300, but right now people are looking for reasons to say we're bearish.
Talking about the positive market, I would say that the last month, 41% to 47% of altcoins have outperformed Bitcoin. That would indicate that potentially we are in some type of alt season. But again, you have to look at the whole scope of the situation here.
Bitcoin has been dropping thousands of dollars in the last 90 days. We dropped a few thousand dollars, $2000 to $3000, from $10,000 to $7,000.
So, knowing that we've dropped so immensely, when we're looking at Bitcoin versus altcoins, it just means that potentially some of them are gaining because Bitcoin lost some value. And so their value is going up because they're holding their price value. They're not really going up that much.
But there are some examples of projects that have been doing very well. Mainly, Tierion (TNT) and Chainlink (LINK). Those are two that have been exploding on the scene lately.
Daily Kumo (KUMO) breakouts are showing that they're very bullish and continue to stay so.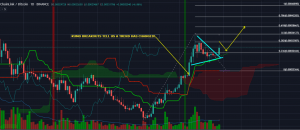 We get candlesticks blowing out of the cloud from one edge to the other. From the bottom to the top, and then we blow up to the top, which is a Kumo breakout. And that generally tells us that we are in a bull trend.
Now TNT has gone up $4.2X from its bottom. So it's gone on a very big tear and there's other projects that have done exactly the same thing.