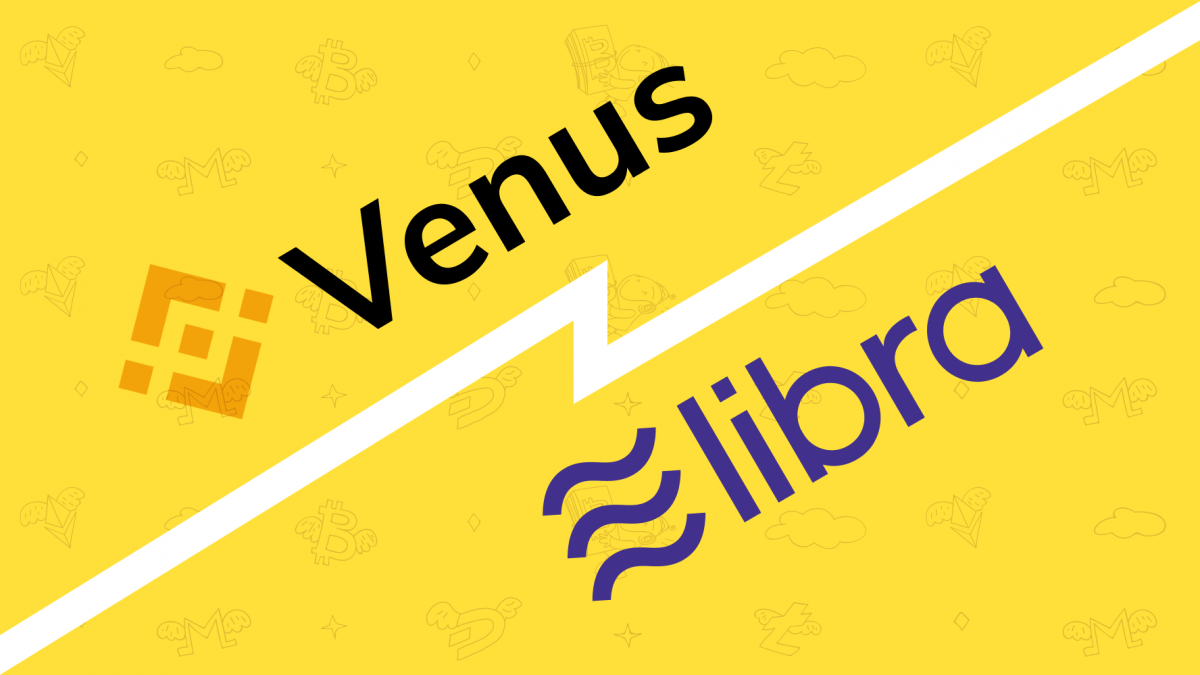 It's hard to say what gave rise to rumours that Binance's new stablecoin Venus is a new competitor of Libra.
Maybe it's the astrological heritage since Venus is Libra's ruling planet.
Maybe it's the difference between two copies of the same press release—one in Chinese and one in English.
In the Chinese version, Binance developed a bold narrative on "re-emphasizing financial dominance and re-shaping the world financial system".
This echoes Libra's mission to create "a simple global currency and financial infrastructure that empowers billions of people".
Or rather, it's the Chinese government, the third party that wants to put its fiat currency on a centralized blockchain, regain dominance in the crypto world and turn its competitors against each other.
What's clear is that when Binance, a crypto exchange with the highest trading volume in the industry—launches a stablecoin right after the big social media announcement to launch the same exact asset, things start getting interesting.
Is it possible that with Facebook's Libra and Binance's Venus, we are stepping into the era of token wars for dominance?
As Anthony Pompilano, a co-founder of Morgan Creek Digital, said, "We are entering a new world. One where true competition of digital and fiat currencies rages on across jurisdictions."
A stablecoin, a hybrid of two concepts, crypto and fiat, will get itself into the limelight in the near future. Remember how Voldemort turned Trelawney's prophecy into reality simply by believing it? In the same vein, Facebook has created their own competitors by generating this new stablecoin trend.
Binance's Venus, why now?
According to Binance co-founder Yi He, stablecoins will progressively replace traditional fiat currencies in countries around the world. "[Stablecoins will] bring a new and balanced standard of the digital economy," he said in his announcement.
Earlier this year, the exchange has launched a BTC-pegged stablecoin (BTCB) and the Binance BGBP stablecoin (BGBP) pegged to the British Pound.
That being said, in April 2019 the trading venue successfully migrated to their native blockchain, Binance Chain. This means that it now has the infrastructure and certain regulatory establishments needed to launch as many stablecoins as it wants.
Although there is little information currently available about Binance's Venus, it's fair to say (based on their press release) that they're about "to develop localized stablecoins". In that sense, the exchange is targeting specific countries and regions.
The question is, which ones? Probably, those that do not welcome crypto-oriented American corporations.
Neither India with its 10-year jail sentence draft for anyone who directly or indirectly mines, generates, holds, sells, transfers, disposes, issues or deals in cryptocurrencies, nor China with its own currency proposed by the People's Bank of China (PBoC), are looking forward to any crypto projects from the outside.
So why has Changpeng Zhao, CEO of Binance, decided to launch Venus now?
Binance is an acknowledged entity in the crypto world. Considering its regulatory establishments, now seems like the right moment in time to do several things.
First to suggest an alternative payment method for crypto enthusiasts that rebel against their governments and secondly to take over Facebook's market segment.
This makes sense considering it's currently under heavy fire from the American government and experiencing reputational issues?
PBoC to take over the niche before Binance's Venus?
A strong global stablecoin that can be exchanged for fiat also appeals to China's officials.
In an attempt to get ahead of Libra, PBoC has accelerated the development and issuance process of its own central bank digital currency (CBDC). And this is exactly where Binance has given its two cents, placing itself in competition.
A former PBoC official Shao Fujun told China Daily that CBDC would have a lot of positive impacts, "including tracking the money flow in economic activities and supporting monetary policy".
At the same time, he admitted that CBDC would face challenges, such as global coordination and exchange rate policy.
According to unnamed officials, citizens will be able to exchange the currency in commercial institutions.
The question is will they want to if they have Libra or Venus? It's hard enough to fight against Facebook, but how will PBoC respond to one more challenge from Binance?
Time will tell. For now, when you take a closer look at this situation, the overall buzz around the concept of global internet money pegged to fiat becomes understandable.
Although, at first sight, the target audiences, regional markets and technologies behind each of the above projects seem different. Three of the above coins have a good chance to fight for the title of "first global digital fiat".
FAQ
Why has Changpeng Zhao decided to launch Venus?
First to suggest an alternative payment method for crypto enthusiasts that rebel against their governments and secondly to take over Facebook's market segment.