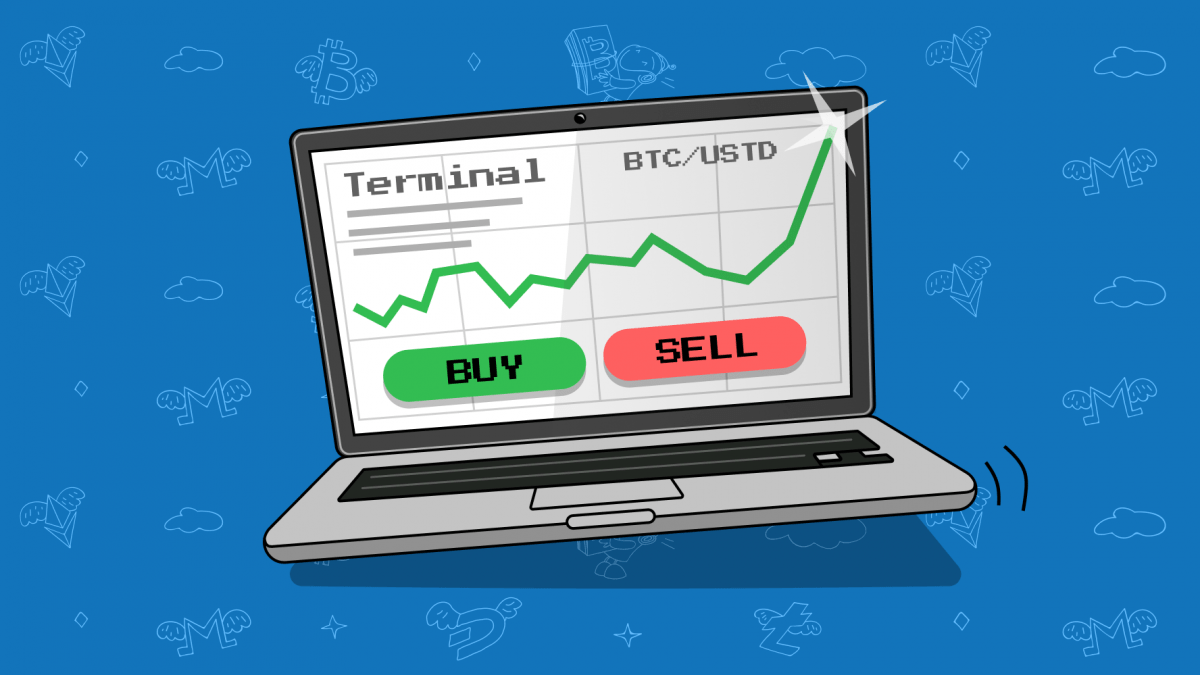 Trading terminal is an indispensable tool for those who are trading on more than 1 exchange. Let's have a look at what is a trading terminal and how to get the most out of it.
What Is a Trading Terminal?
In simple words, a trading terminal is an interface that lets you buy/sell orders online.
In traditional finance, a trading terminal is a software that allows traders to place buy/sell orders through an intermediary i.e. broker.
Trading terminals are gaining popularity due to its swiftness and flexibility. The order placement is happening online which means that traders are able to buy or sell orders faster and more conveniently as compared to doing that on a call or physically going to the broker.
Trading terminals usually have other perks such as advanced charts, price alerts and trading research. Thus, with an online trading terminal you get a user-friendly interface and some useful information to execute your trades.
How Crypto Trading Terminals Are Different?
Cryptocurrency trading terminals may be defined as crypto trading software that has multiple exchanges under its hood. For traders who have multiple exchanges it eliminates the need to login separately to each exchange account. Users may enjoy the benefits of different crypto trading programs in one interface.
Moreover, some terminals provide extra crypto trading tools that would facilitate a trade decision. Such terminals may collect and filter related cryptocurrency news from every corner of the Internet, starting from regulatorors to digital asset exchanges, and not to forget social networks.

Crypto trading terminals also may provide some additional functionalities such as trends discovery or plotting support and resistance lines for you. Some terminals go as far as showing price prediction.
TradeSanta Trading Terminal
TradeSanta cryptocurrency trading software provides a manual trading option. TradeSanta's users no longer have to login into their exchange account to make a trade. With a few clicks, everyone is able to trade bitcoin in the same interface where bot setup happens.