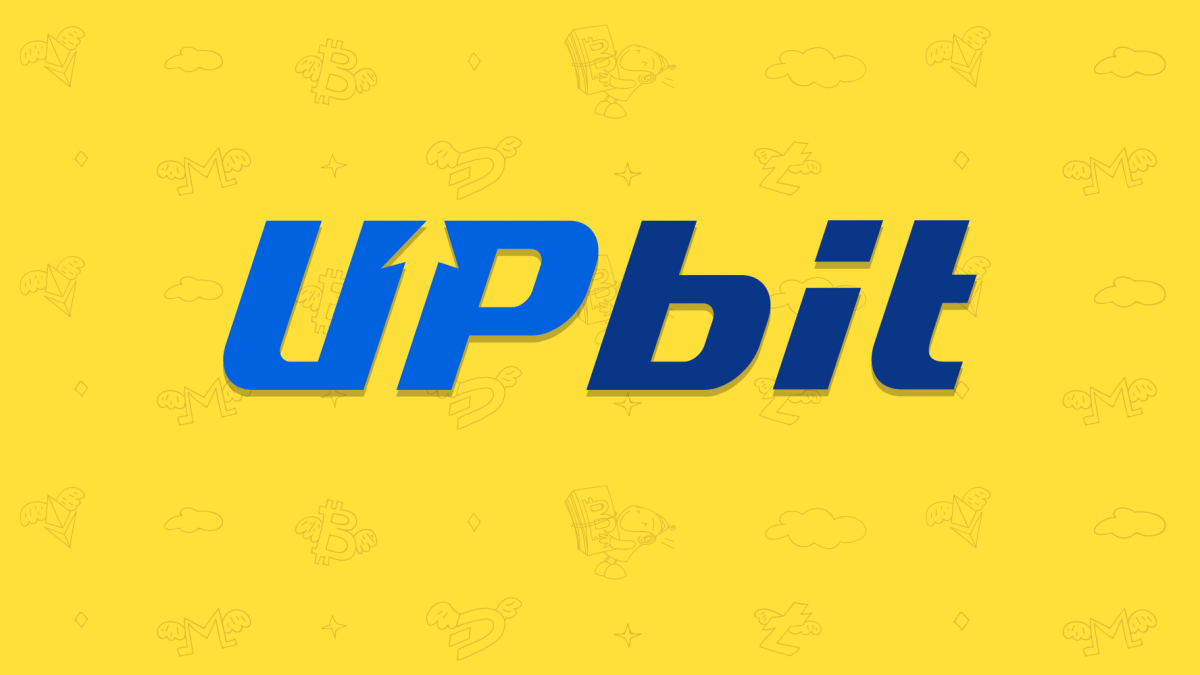 In this review, we'll cover the process of registration with UPbit, the exchange's fees, trading options and supported currencies.
Ranked third globally and first in Korea by trade volume in the Market Surveillance Report published by the Blockchain Transparency Institute (BTI) on April 12, 2019, UPbit follows only Binance and Huobi on the list and is named to be one of the "cleanest" exchanges in the world. Meaning, the wash trading activities were under 3% in the time frame when the research took place, which is a high-standard indicator for the niche.
But let's start from the very beginning.
UPbit overview
Along with Bithumb, Korbit, Gopax and several other famous cryptocurrency exchanges, UPbit is based in South Korea where crypto is a rapidly developing niche. It was launched in 2017 with the help of the American partner Bittrex that lent a hand to the exchange in its development.
According to Coinmarketcap, UPbit comprises 149 verified markets at the time of writing and has $128,450,496 in Adjusted Volume (24h). Those figures place the exchange to the 58th place in the ranking of trading venues with the highest 24-hour trade volume.
Most professional traders do their crypto trading on desktop, which, in the case with UPbit as well as with other exchanges is probably the most convenient option. But the Upbit exchange also has a mobile app to download from App Store and Google Play. So you can utilize custom notifications built-in, trends, altcoin analysis and more on the run.
How to get verified with UPbit
The South Korean exchange has two subsidiaries, in Singapore and Indonesia.
If you want to trade on top of the Singapore venue, you should know that, as the UPbit website states, in compliance with International Regulatory standards, there are several countries whose residents are prohibited from registering.
You can check out the list of those countries on the U.S. Department of the Treasury website. Interestingly, the U.S. citizens also cannot trade on top of the Singapore venue.
To everybody else, to get verified on Upbit, just follow these instructions:
Submit a photo with a visible ID. The latter might be either a passport or any other ID issued by a government.
Make sure that your images are in JPG, PNG or PDF format.

Adjust the camera in a way that all the information on the images is visible.
There are four levels of verification on UPbit.
You get the level-1 badge if you sign up with the exchange.
Upon Identity Verification as well as Residential Address Verification, you'll move forward to the levels two and three, respectively.
After having your bank account linked, you'll proceed to the highest level four.
Trading & withdrawal/deposit fees
Depending on your verification level as well as the market, event discount or order type, your fees might vary. With the level-1 badge, your fees are the following.
Maker's and Taker's fee is 0.25% for SGD Markets (Singapore Dollars) with the stop-limit 0.25%. For Bitcoin (BTC) and Tether (USDT) markets, makers pay 0% fees, but takers cover 0.1%.

You can also proceed to your Exchange screen and click on "Order", to see your current fees.

The Upbit deposit and withdrawal limits are regulated by the verification level. Say with level 2, when your identity is verified, there is no deposit limit for crypto assets, but there is a limit for a daily withdrawal of a crypto asset, which will equal to 5000 SGD in this case. With levels 3 and 4, the withdrawal limit will be 100 000 SGD.

To get information about your verification level, proceed to the website, log in and on the top-right corner of the screen, click on "Security".
According to UPbit, they currently support deposit & withdrawal of 206 assets.
Trading options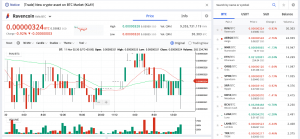 You can buy and sell assets with Singapore Dollars, Bitcoin and Tether. Besides, there are different order types in place such as Limit Order, Market Order and Stop-Limit.
Interestingly, you can choose from different chart patterns: candle, bar, line break, hollow candle and volume candle. In addition to that, there are multiple indicators presented, from MACD to Moving Average, to Typical Price, to Swing Index.
How to buy crypto for fiat
At the time of writing, you cannot deposit SGD in your account due to some technical problems, but normally the feature works like this.
Go to the Exchange page, click on "Wallets", then on "SGD" and, then, on "Deposit"
Generate a Virtual Account Number Notice Agreement
Check your Virtual Account Number, which includes 8 digits of your mobile phone number
Transfer SGD to the Virtual Account from your bank account registered in UPbit
Upload the receipt file of your transfer
Click "Request Deposit Confirmation" and wait. It may take 24 hours.
Note that with UPbit, you can buy cryptocurrency in SGD only if your verification level is 4. The same is true for withdrawals.
In summary
To wrap up, UPbit is one of the "cleanest" cryptocurrency exchanges in the world, meaning that market manipulation misleading investors is almost excluded.
You will get verified with UPbit if you take some time to do so. The higher level of verification you've got, the bigger amounts of money you can deposit and withdraw, specifically, in SGD.
As for trading options, you can explore different indicators and different order types, such as Limit Order, Market Order and Stop-Limit.
And last but not least, to buy crypto for fiat, you will need to get the level-4 verification and do it via your bank account, which might take one day or so.