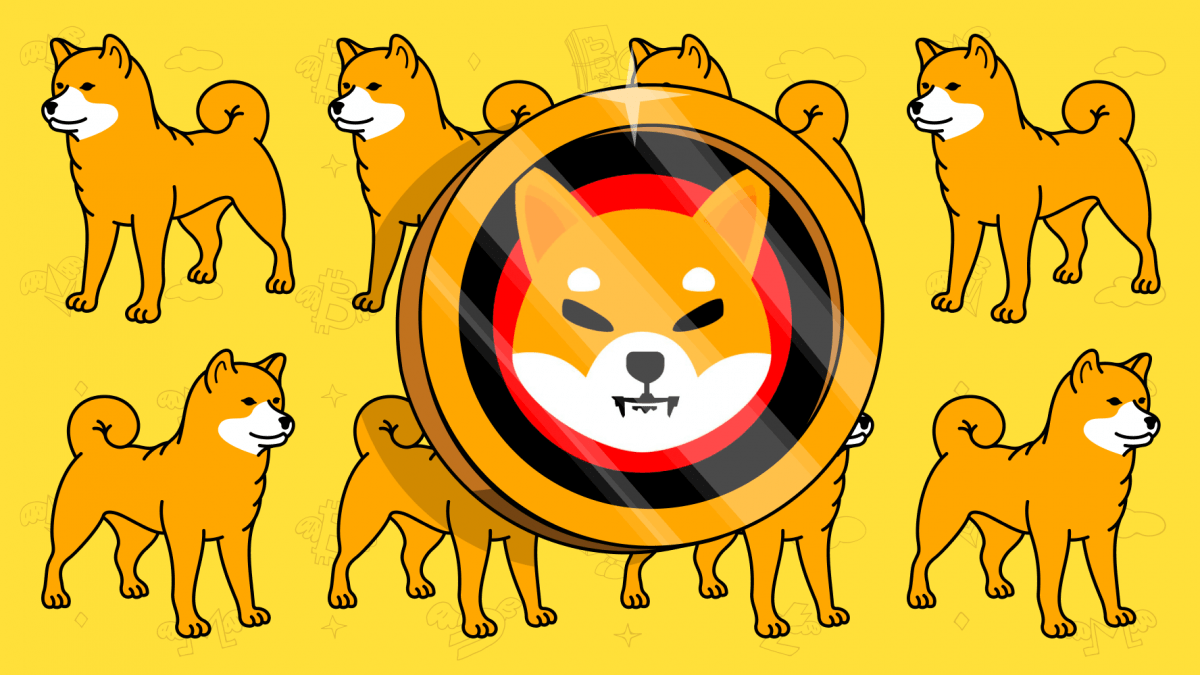 Shiba Inu belongs to that category of altcoins that are called "meme coins". When Dogecoin was launched in 2013, it was perceived just like it was supposed to be — a meme, a joke, nothing serious. Nowadays, meme coins have grown into their own unique category in the cryptocurrency world, sometimes being even more profitable for investors (usually in short-term), than projects with ideas or real use cases. Meanwhile, Shiba Inu has transformed from a simple meme coin into its own ecosystem and currently holds its ground in the list of Top 15 cryptocurrencies by market capitalization. So let's find out how Shiba Inu became so popular and what are its perspectives investment wise!
What is Shiba Inu? Who is behind it?
Shiba Inu (SHIB) is an Ethereum-based altcoin that uses the Japanese breed of Shiba Inu dog as its mascot. From the very beginning, the developers themselves were referring to Shiba Inu as "the Dogecoin killer", so it is not surprising that these two coins are often compared and opposed to each other.
Both of these cryptocurrencies are meme coins, and both of them use canines for their brand image and name, but unlike Dogecoin, Shiba has grown into something not every "serious" cryptocurrency manages to become: now, Shiba represents a unique example of a meme coin transformed into its own ecosystem.
It is even more interesting, considering that meme coins live and die by attention, and when the hype is gone, so is the coin's value as well.
Little is known about the developer(s) of Shiba Inu, besides the fact that the coin's creator's an anonymous individual that goes by the name Ryoshi. But what we know for sure from the whitepaper (or "woof paper" as they call it), is the goal of Shiba Inu's creator, and this goal is to create an "experiment in decentralized spontaneous community building and give power back to the average person". So the whole project of Shiba Inu should be seen as the answer to the question of what would happen if the cryptocurrency is 100% run by the community?
Certainly, Shiba Inu wouldn't get so much attention only for being a community-driven coin. The real reason why everybody started talking about it is a massive surge in price and market capitalization that went from zero to more than $20bil in less than two years.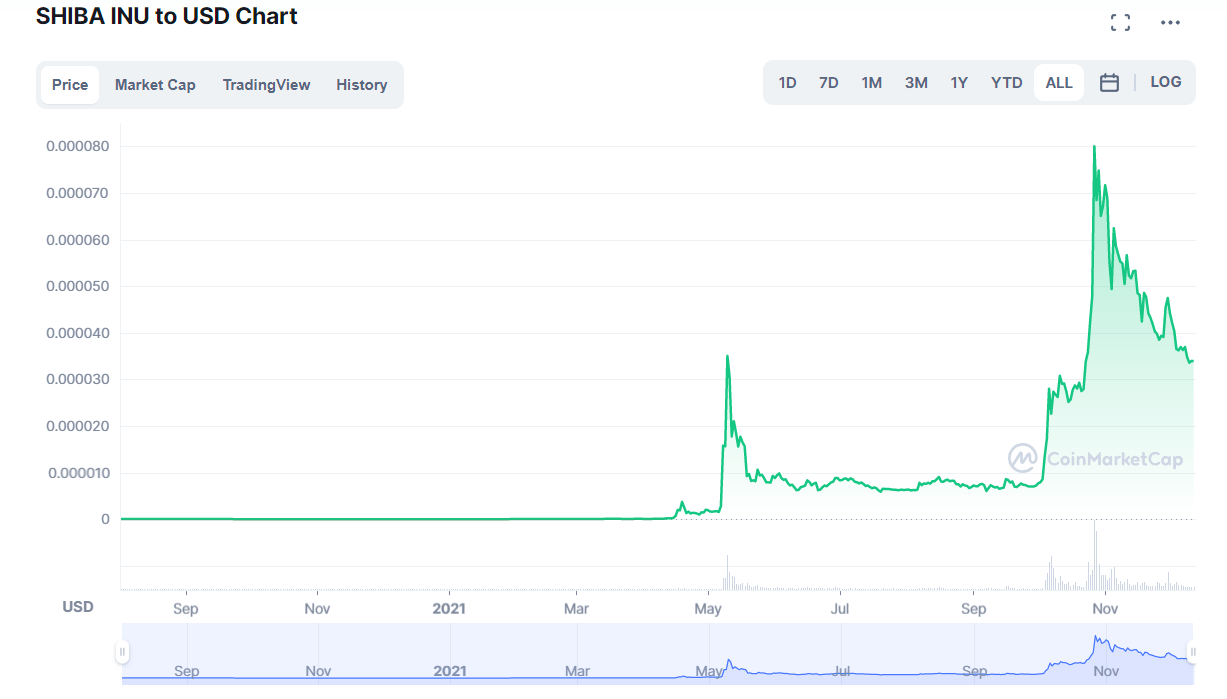 How did the Shiba Inu coin get so much attention?
Ever since its launch, Shiba Inu has been getting so much attention and hype that very few other coins actually get. When it was deployed, the developers had sent 50% of the supply to Vitalik Buterin, co-founder of Ethereum, thus presenting themselves to the whole crypto community. Later on, Buterin burned 90% of the amount of Shiba Inu tokens he was holding and donated the rest, 10%, to charity that is aimed at helping the COVID-19 pandemic victims, stating that he didn't want to be a "locus power of that kind". It is worth noting that at that time the estimated value of Buterin's Shiba Inu supply was approximately equal to $6 billion.
Thanks to the ongoing hype and the community's cohesion, Shiba Inu was eventually added to some major exchanges, such as Binance, OKX and Huobi. That fact alone helped a lot in increasing the coins value and made a miracle of some sort, since the majority of meme coins never actually get out the DEX space like Pancake Swap, barely even surviving through a couple of days.


The Shiba Inu's label of a "Dogecoin killer" also works in both ways. Since it is opposed to Dogecoin and thus making both these coins somewhat related to each other, every major movement in Dogecoin's price impacts the price of Shiba Inu and vice versa. Still, it is safe to say that Shiba Inu wouldn't get so much attention if it wasn't for Dogecoin's sudden surge in popularity in particular (including Elon Musk's tweets), and overall increased attention to the meme coins in general.
Nevertheless, it is hard to survive only on hype alone, especially when the coin does not have a constant support from a very famous person and billionaire with millions of followers in social media. The creators of Shiba Inu didn't want their project to be merely a meme coin, so they have presented its own unique ecosystem to the whole crypto community.
Shiba Inu ecosystem
The Shiba Inu ecosystem currently consists of three tokes: Shiba Inu (SHIB), Doge Killer (LEASH) and Bone (BONE). Each of them has its own purpose: Shiba Inu is the foundational currency, Leash is number two currency with a very limited supply of only 107,647 tokens, and Bone is designed to be a governance token that allows the community known as SHIBarmy to vote on different proposals, such as burning the Shiba supply.
Next comes ShibaSwap, Shiba Inu's own unique DeFi platform where investors can stake their currencies, trade them, and provide liquidity. These are the classical features that can be found in many DeFi platforms, although Shiba Inu's team decided to give it a more branded touch, by giving these options dog-related names, such as DIG for liquidity providing or WOOF for staking.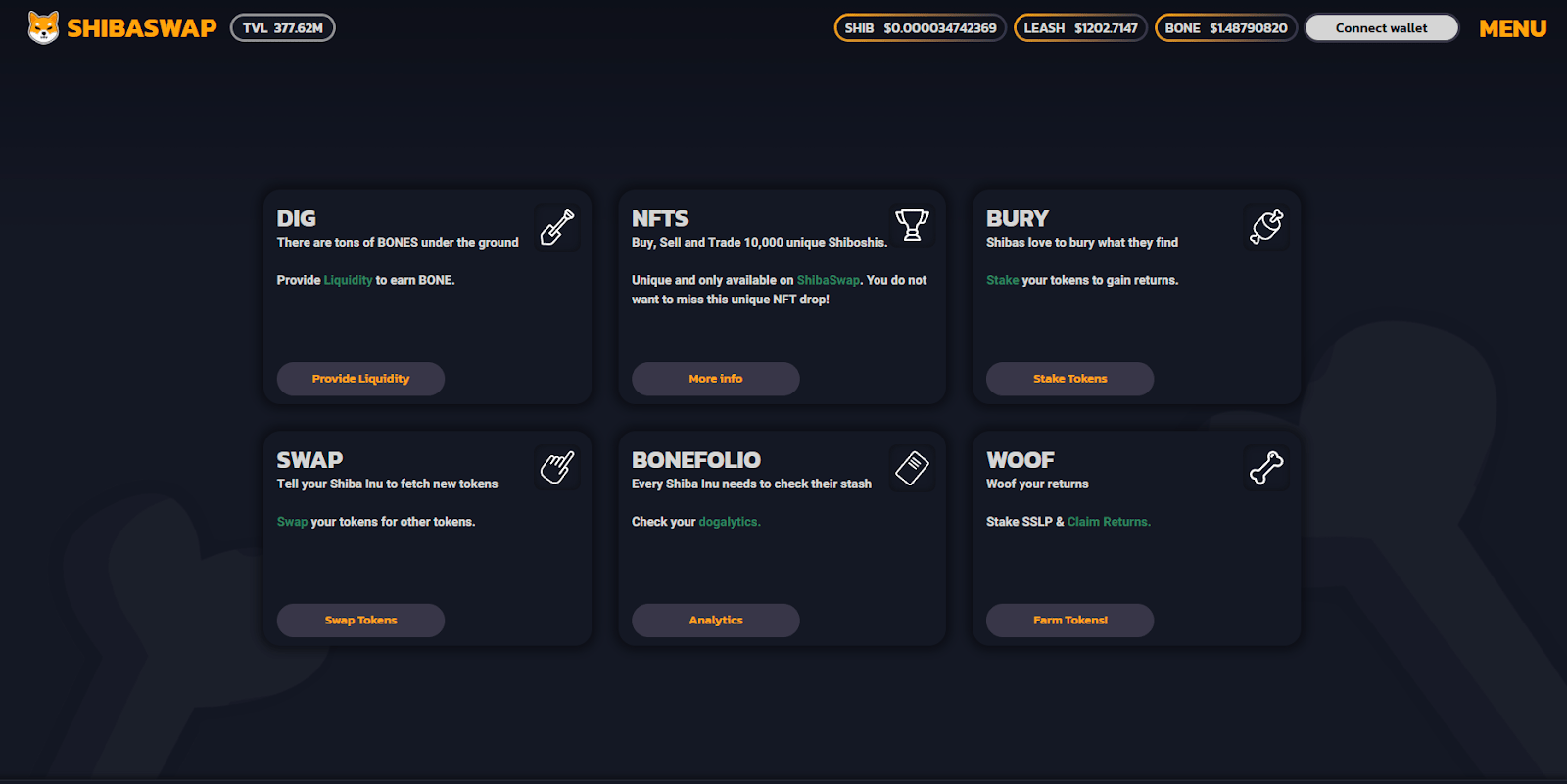 Shiboshis is a social club for NFT collectors, where investors can purchase, trade and construct their own unique NFT's that are related to Shiba Inu dogs. In addition, Shiba Inu's team is working on their own GameFi project "The Oshiverse" (game codename) that will convert Shiboshis NFT into the game characters. The game is expected to be released in 2022.
In the near future, Shiba Inu's ecosystem will be expanded with more features such as "Doggy Dao" and "Dog Park": the latter one refers to a new development that will be focused on legitimizing third-party projects in the SHIB universe for Woofing, or staking. Doggy Dao, in its turn, will be powered by the BONE token and will represent a "decentralised organisation controlled by the Shiba Inu community". It is believed that via DAO members will vote on different proposals regarding the future of SHIB.
On top of that, Shiba Inu's ecosystem is planning to implement its own blockchain called "Shibarium", a layer-2 Ethereum solution, or blockchain riding under a blockchain at the same price. Since Shiba Inu is run on Ethereum blockchain, the problem with insanely high gas fees (sometimes up to hundreds of dollars) remains unresolved, so moving to their own blockchain is expected to solve this problem. However, the launch date is still unknown.
Meme coins have value now?
That's the tricky part. Shiba Inu was a meme coin. Technically, it still is, but now it has grown into something much more complex. Not every "serious" coin has achieved what Shiba Inu did, especially in terms of capitalization, ecosystem and community support.
Certainly, we can take a look at Dogecoin and see that even without any proper use case it is still ahead of Shiba Inu, but this gap is getting smaller and smaller. Earlier this year, Shiba Inu was in the Top 30, now it is in the Top 15. In case the Shiba Inu's team continues their work expanding the ecosystem and upgrading Shiba's blockchain, we can expect the project's price to increase further.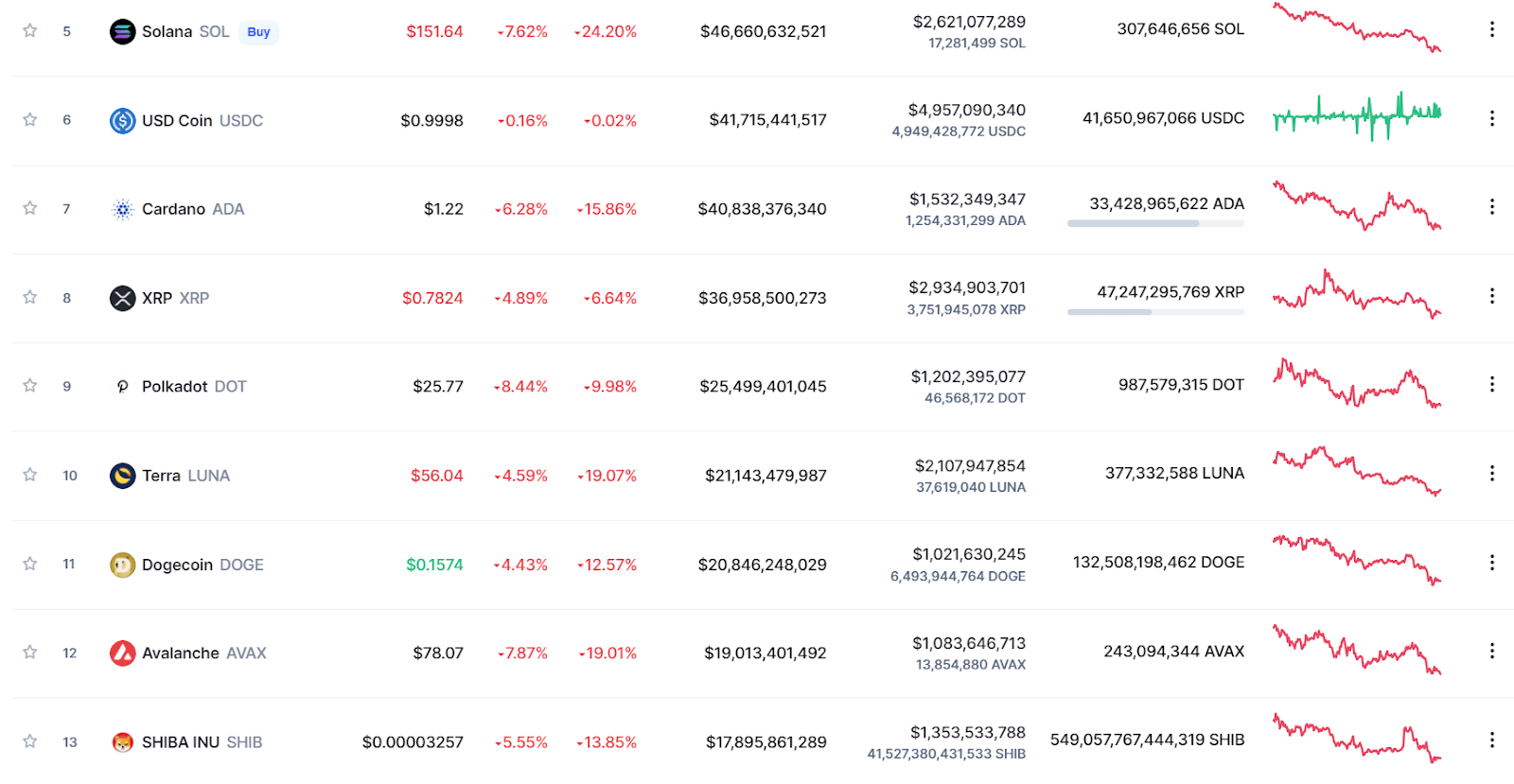 Shiba Inu's case does not certainly mean that it has become reasonable to invest into meme coins and expect a fantastic outcome. Even Shiba's and Dogecoin's prices can grow and drop hard, not to mention the meme coins that do not have that much support and are not even in the Top 300 cryptocurrencies by market cap. However, Shiba Inu's case showed that with the community support, reliable team and investors' attention even a meme coin can become something serious and valuable.
Shiba Inu price prediction 2022-2023
According to crypto exchange Changelly, Shiba Inu's price will continue its movement. In the first half of 2022, the price is expected to be around $0,0000769-0,0000828. By the end of 2022, Changelly expects the average price to stay at $0,0000826 level.
The next 2023 year can be very bullish for Shiba Inu as Changelly predicts. Coin's price can reach $0.00017-0.000191 level by mid year and an impressive $0,00024 level by the end of 2023.
Wallet Investor also believes that Shiba Inu will continue its growth in 2022 and 2023. According to them, next year the SHIB average price will rally:at the beginning of 2022 it will be equal to $0,000040-0,000044 per coin, and by the end of the year, it has all the chances to reach a $0,000098 level.
In 2023, the bullish trend will continue, and the price can grow from $0,000098 at the beginning of the year to $0,000158 by the end of 2023.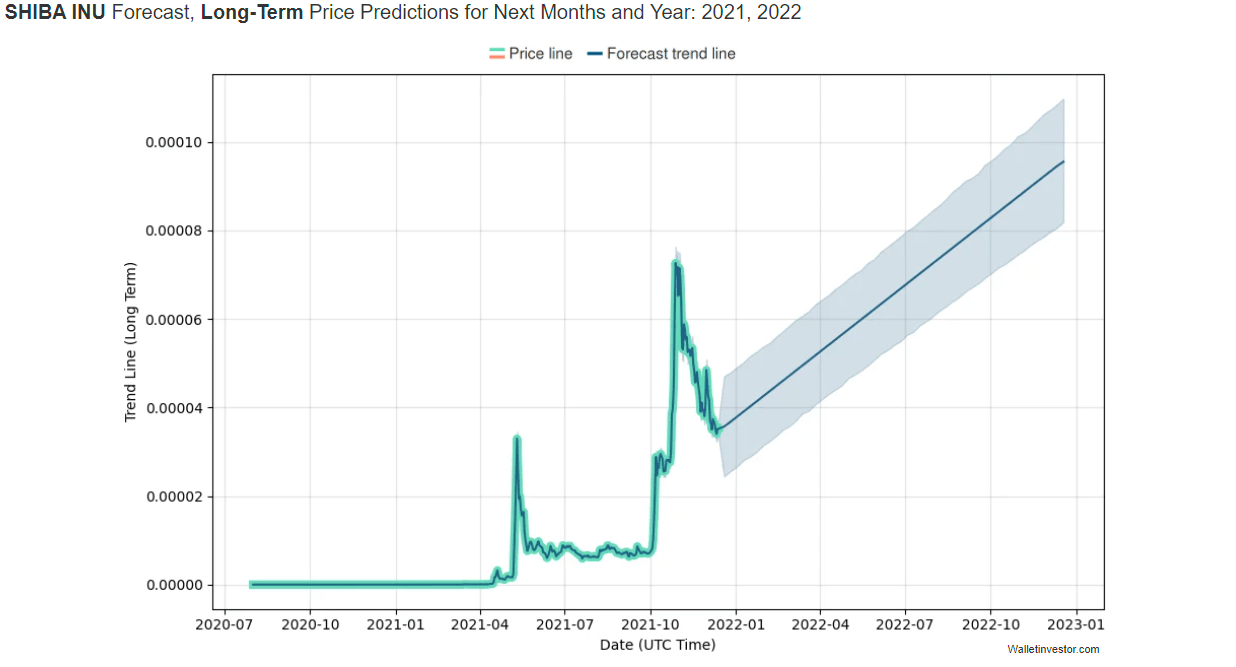 The Economy Forecast Agency (EFA) tends to be more realistic about Shiba Inu. The coin can expect some fluctuations during the first half of 2022, and the price may vary from $0,000017 to $0,000025 per coin. The second half of 2022 will bring a steady growth for Shiba Inu, and by the end of 2022 the price is expected to be $0,00004.
In 2023, the Shiba Inu is expected to reach its maximum level of around $0,00005 per coin by March. After that, the price might go down and by the end of 2023 we may witness Shiba Inu's price to be slightly above $0,00003 level.
Shiba Inu Price prediction 2024-2025
According to the Coin Price Forecast, Shiba Inu's future is bright, to say the least. They predict SHIB price in 2024 to be $0,000292 at the beginning and $0,000309 by the end of the year, respectively. In 2025, the growth is expected to continue, and we might witness Shiba Inu to be 0,000373 by the end of 2025.
Digital Coin Price is also optimistic regarding Shiba Inu's future price, although it tends to be less bullish. In 2024, we can expect SHIB to cost around $0,0000846 per coin, and cost $0,000100 in 2025. It is worth noting that the overall trend for SHIB in the following years will still remain bullish, up until 2028.
Price Prediction's forecast is something in between: According to them, average price for SHIB in 2024 will be $0,000109 per coin and in 2025 it will be $0,000164 per SHIB.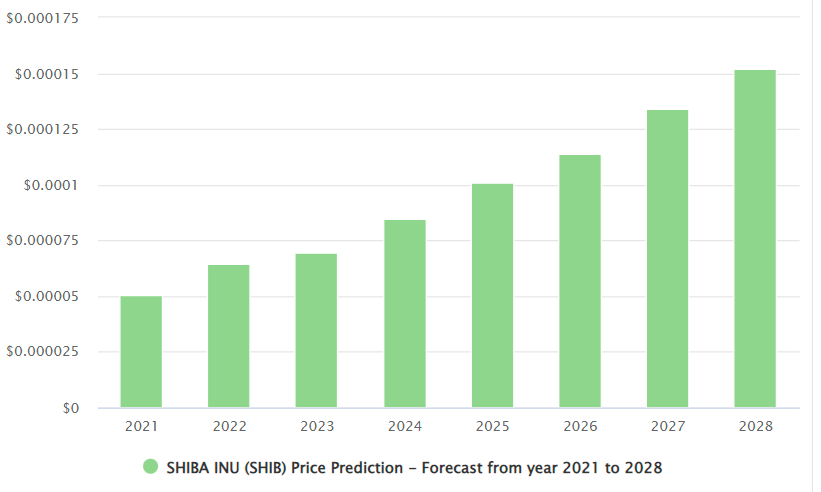 Shiba Inu forecast 2030
It seems that overall opinions and forecasts for Shiba Inu are very optimistic. Still, since we are talking about crypto, it is impossible to predict for such a long term period due to many unpredictable factors.
Nevertheless, Coin Price Forecast predicts Shiba Inu's price to go up to the level of $0,000577 by 2030.
Cryptocurrency Price Prediction's forecasts SHIB price to be $0,00431 by the end of 2030
Changelly takes these long-term forecasts with a grain of salt, however they are certain that Shiba Inu will eventually take over Dogecoin, since Shiba has the advantage of having lower supply.