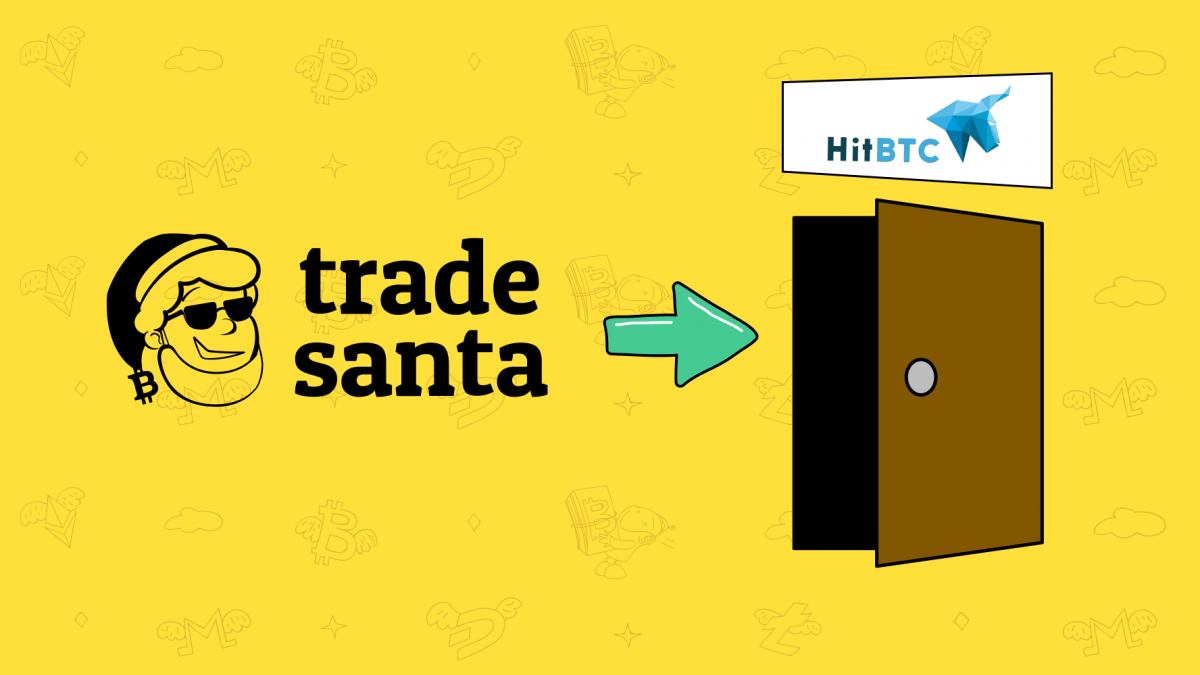 TradeSanta is a cloud-based tool that helps you automate your crypto trading processes and monitor them. Now there are 4 major exchanges (Binance, HitBTC, Bittrex and Bitfinex) available on TradeSanta.
This platform is suitable for beginners in trading. Using our guidance, it will take you not more than 10 minutes to set up a TradeSanta trading bot for HitBTC exchange.
What is HitBTC? HitBTC exchange is one of the most popular cryptocurrency trading platform with the unique "Maker-Taker" model of a Rebate which charges only Takers exchange commission and pays 0.01% to the Makers (those, who place new orders in exchange). HitBTC has deposit fee only for BTC cryptocurrency. Withdrawal fees on HitBTC differ for each currency. You can find out more information on the official website.
Let's start with creating an access point for HitBTC on TradeSanta.
Step 1. Create your TradeSanta account.
Step 2. Connect your exchange.
First you have create an Access Point. The first thing you need is API keys of your crypto exchange. Open the settings in your account in https://hitbtc.com/settings/general and select APIkeys.

Then, in your TradeSanta account choose "Access points" setting, select "All accesses", and then click "+Add access" button. Select HitBTC in a dropdown menu and insert your API Keys. Every access point has a maximum of 100 active crypto bots by default, but it can be changed in the settings.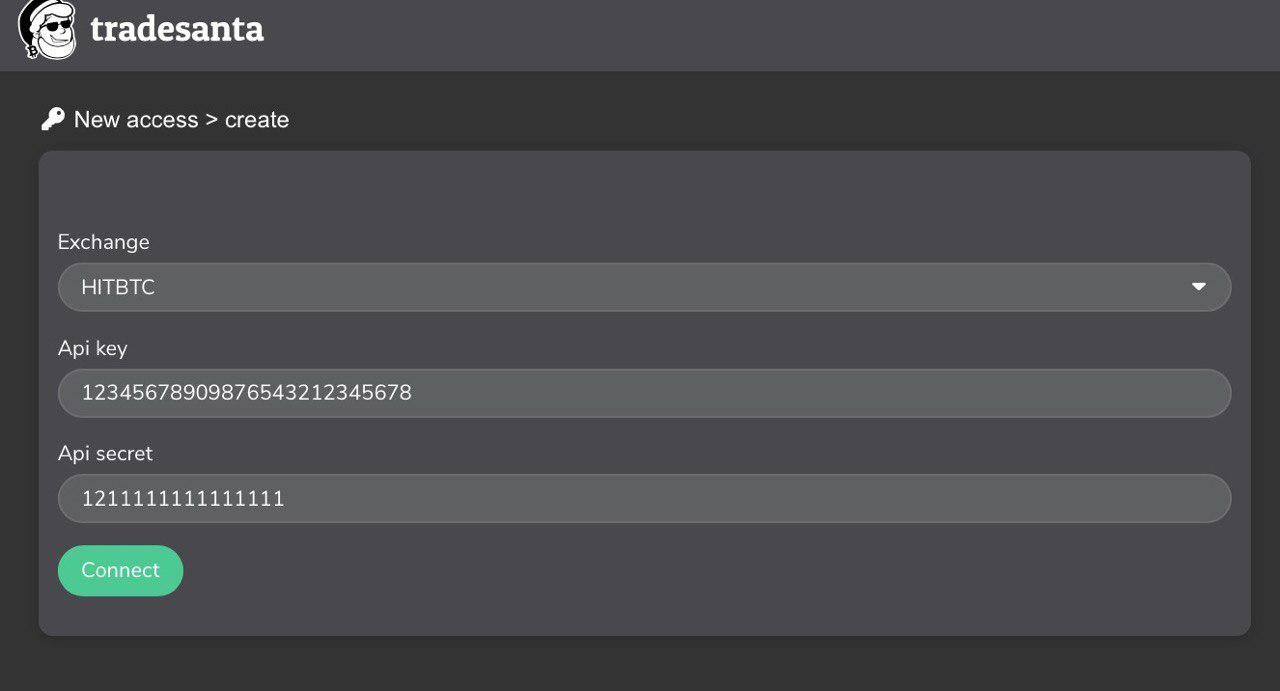 Click on the "Connect" in order to maintain your settings.
Now you can save all your settings. You are ready to move on to creating your first bot for crypto trading.