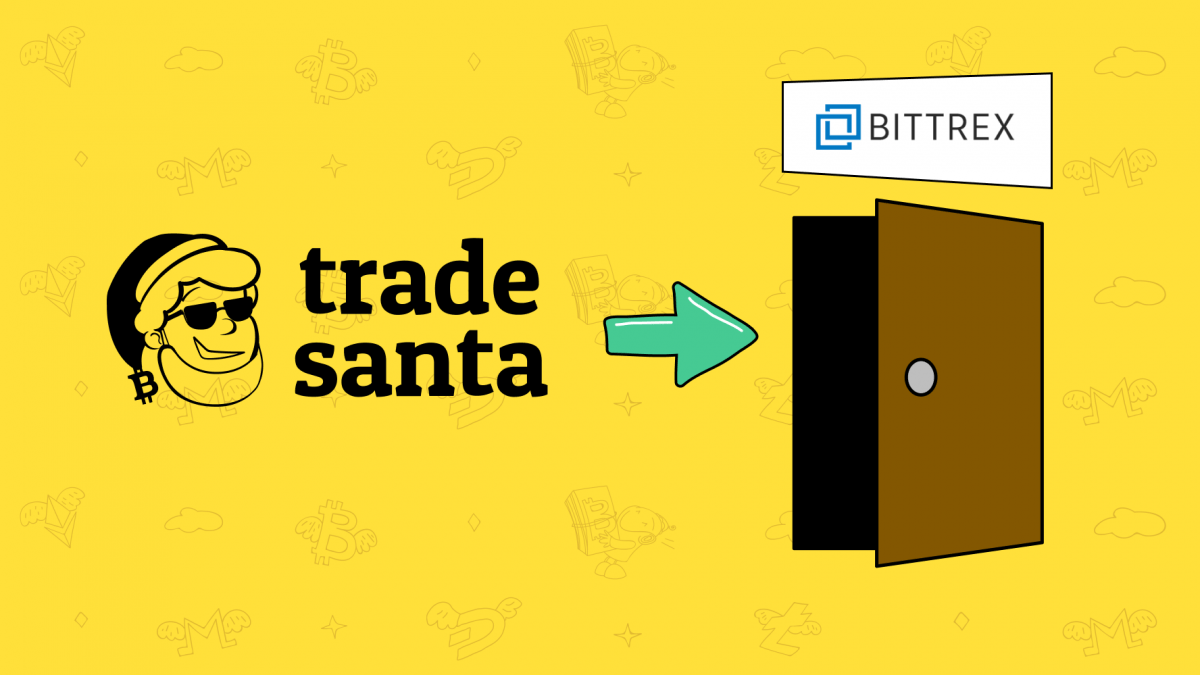 TradeSanta is a cryptocurrency trading bot. Using proven strategies TradeSanta will help traders to simplify and optimize the process of trading. Now we have four accessible exchanges (Binance, HitBTC, Bittrex and Bitfinex). It's really an easy-to-use platform suitable for inexperienced crypto traders. In this article we are gonna show you how to establish your TradeSanta's bot based on Bittrex exchange.
What is Bittrex? Bittrex is one of the leading cryptocurrency exchanges. It's famous for their reliability and their security model. Bittrex fees are the same for all deals 0.25%.
Let's start cryptocurrency trading and begin with setting up an access point.
Step 1. Create your TradeSanta account.
Step 2. Connect your exchange, Bittrex.
While starting trading, the first thing to do is to configure an Access Point. If you are a new member in Bittrex, don't hesitate to turn on two-factor authentication increase you account's safety. To create an access point, you will need your API keys. Choose the Settings button in your account in the top-right corner and pick API keys.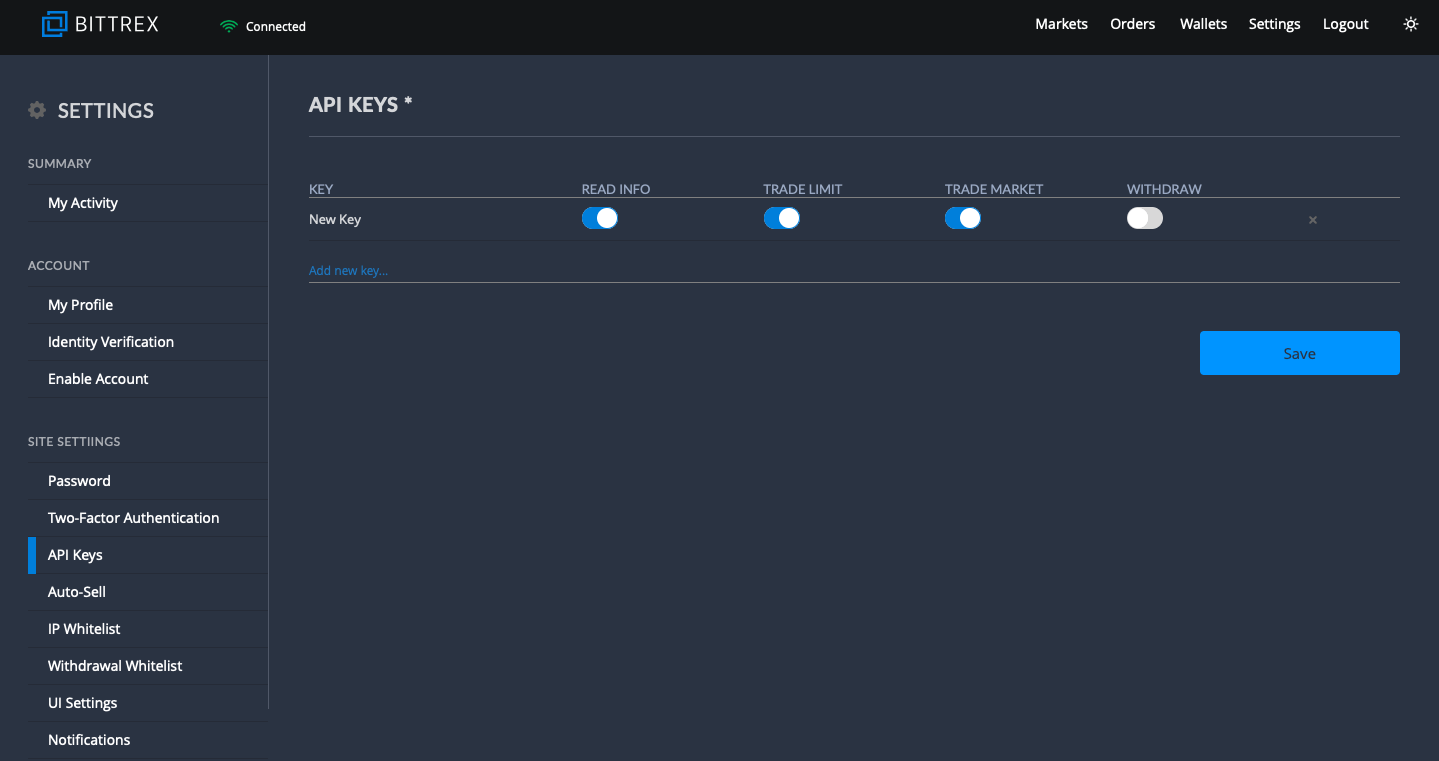 Go back to "Access Point" in TradeSanta account, create new access. Choose Bittrex as your exchange and add API keys. You can later edit the max number of active crypto bots in the Access point settings and change the name of your access point.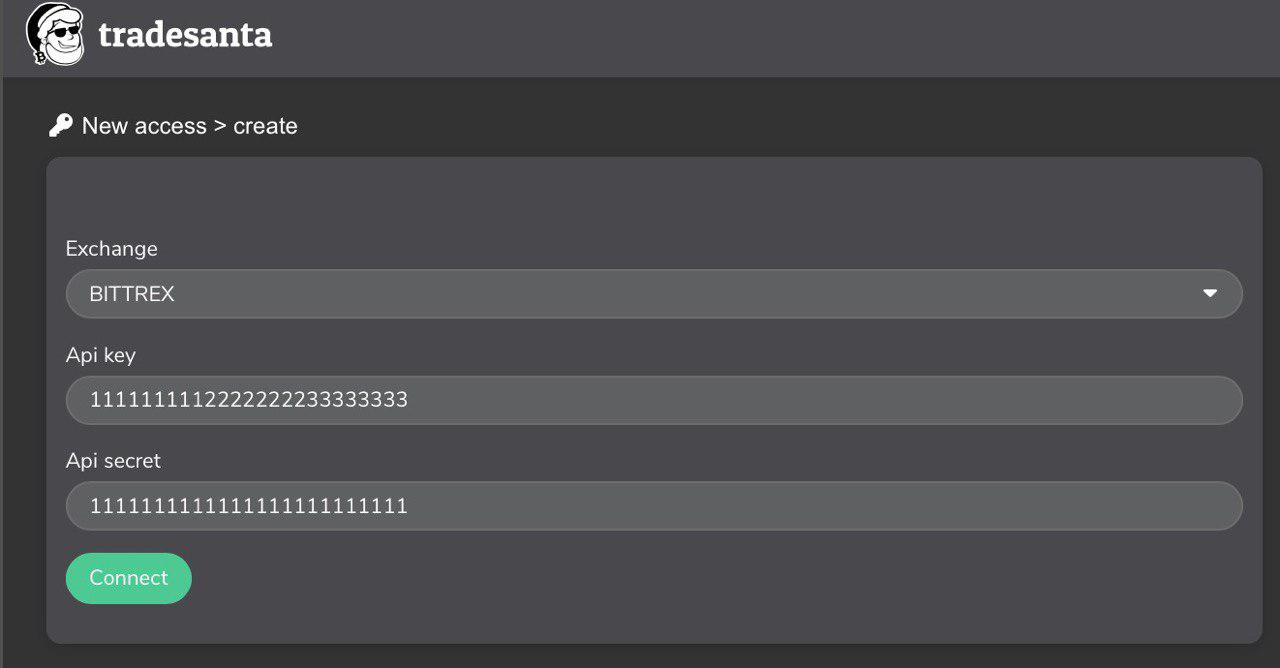 Don't forget to press "Connect" to create a connection with Bittrex exchange.
Now your access point is successfully created and you may proceed to creating your first TradeSanta's crypto trading bot.