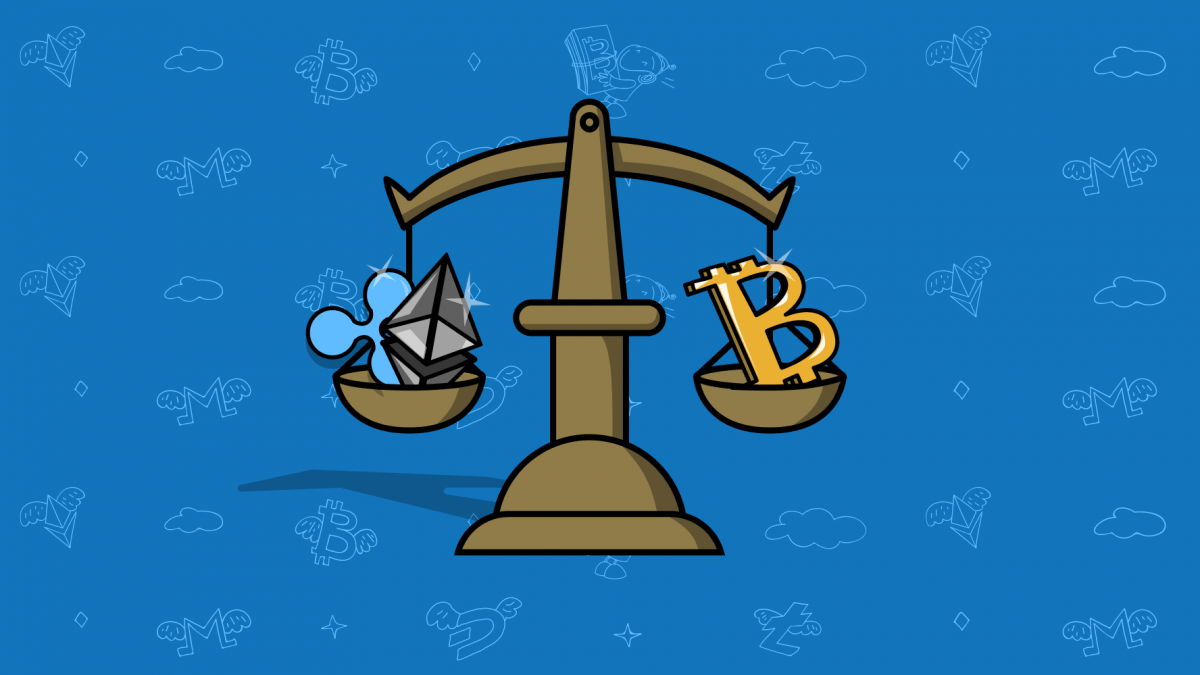 Cryptocurrencies generate diverse earnings on a daily, monthly and annual basis, so often you have to change your portfolio's asset allocation. This is called portfolio rebalancing. So – how can you rebalance?
What is portfolio rebalancing?
Rebalancing is the process of setting each cryptocurrency in your portfolio back to its original state. Rather than maximizing returns, crypto traders can perform portfolio rebalancing to minimize risks relative to a target asset allocation.
Example: Say your original portfolio consisted of 30% Ethereum (ETH) and 70% Bitcoin (BTC). In the period from January 2020 through March 2020, Ethereum performed well, and its weighting increased to 50%. To minimize risk, the investor might then sell 20% of Ethereum, buy 20% of Bitcoin (BTC) and get the portfolio back to the original target asset allocation of 30% Ethereum and 70% Bitcoin.
Is there the best portfolio rebalancing strategy?
According to the research, covering half-the-century period and conducted by Vanguard, there is no such thing as the best strategy for rebalancing investments, yet there are strategies you can choose from:
Threshold-only
In the crypto niche, it's often the case that your portfolio's asset allocation drifts from the target asset allocation. It makes sense to predetermine a minimum rebalancing threshold, which can become your personal psychological benchmark for you to rebalance.
And really, it doesn't matter if this happens once a day or once a year. Once the threshold is crossed, you go and rebalance your portfolio.
Time-only
With this particular approach, the only parameter taken into account is time, no matter how much or how little the resulting asset allocation of your portfolio has drifted from the target.
When using the "time-only" strategy, you rebalance your portfolio at a predetermined time interval — daily, monthly, quarterly, annually, and so on.
Time-and-threshold
This strategy combines two previous approaches: it calls for rebalancing on a schedule, but only when the portfolio's asset allocation has drifted from the target by a predetermined minimum rebalancing threshold such as 10%, 25%, or 30%.
So, what happens on the scheduled date when the portfolio's target allocation is less than the predetermined threshold? The portfolio will not be rebalanced.
In the same vein, if the numbers drift by the minimum threshold or more at any intermediate time, the portfolio will not be rebalanced.
Crypto portfolio rebalancing software
There are crypto portfolio rebalancing tools out there that can help you automate the whole process. A rule of thumb is that these tools have dashboards connected to the wallets and exchanges.
Portfolio rebalancing tools provide a wealth of information on everything you need from asset allocation to categorization of your investments into the major asset classes. This data is then displayed in graphs and text.
If you're interested, check out the detailed article about such crypto tools as Blockfolio or Coinstats.
Summary
Keep in mind that the major advantage of cryptocurrency portfolio rebalancing is to maintain the risk profile of your investments in the course of time, rather than make the most of them.
There are several key strategies to rebalance your portfolio: "threshold-only", "time-only" and "time-and-threshold" strategies, which you can put to use while choosing portfolio rebalancing software.
And always remember that automation in the crypto niche gives you an advantage in the race for the prize. Rebalance your portfolio with smart crypto tools and enhance your performance with TradeSanta's trading cryptocurrency bots.