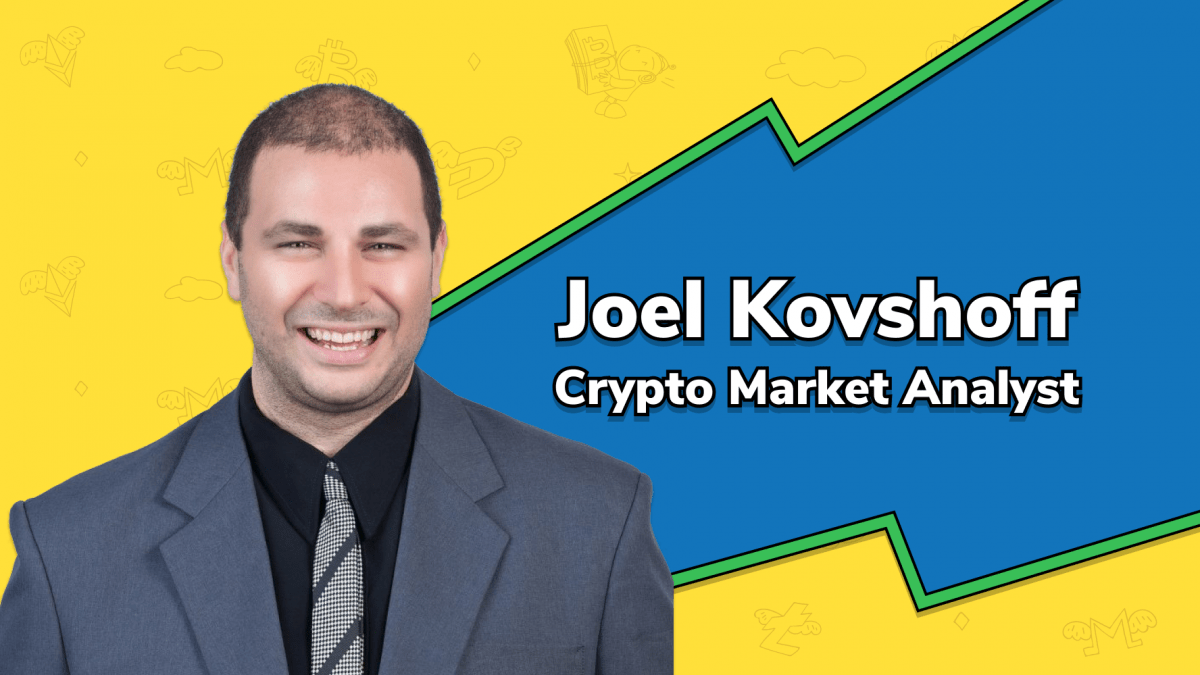 There's well over 3 million Ethereum locked away at this point in Decentralized Finance, or DeFi. Which ones are promising and which ones will I get in again once they pull back?
The thing that's really interesting about DeFi is that on top of the ecosystem, you can borrow and lend assets. And that, to a great extent, has to do with Ethereum smart contracts where assets, whether they'd be gold assets or commodities, are locked into contracts.
DeFi basically lets everyone take part in the ecosystem. You don't have a banking system? No problem. You don't have wallets? Create one easily, and not only take part in banking but lend your assets and get some kickback, or borrow assets with some collateral.
There are a few protocols that have made these options more accessible to everyone. For example, Compound, which is an open-source money-market protocol.
DAI is like a stablecoin dollar, so you can use it similar to Tether (USDT), but it's connected to Ethereum. This means people can use Ethereum, not only hold it.
There are other products and other assets. For example, ETHLend, Bancor and Ampleforth. So, there are lots of ways that you can use these tokens to actually generate you some wealth in decentralized finance. Not to mention, you have Nexo (NEXO) which has seen tremendous growth: you can gain interest, lend or borrow using it, and many of my friends in the space have amazing things to say about it.
Which DeFi coins should you invest in?
Without giving financial advice, I'll talk about two types of DeFi coins. The ones that I just consider promising and the ones that I'd been either in already or looking for pullbacks to get in again.
So, DeFi coins and pairs that I really like right now are 0x (ZRX), Ripio Credit Network (RCN), iExec (RLC), Aave (LEND), Nexo (NEXO) and Basic Attention Token (BAT). Several of these have either already had a daily Kumo breakout or are about to have daily Kumo breakouts.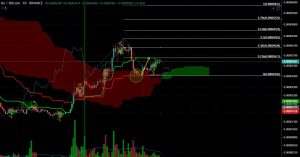 In my case, it means that I am looking to either re-enter or I already am in these trades currently. In many of the trades I entered, I saw an edge-to-edge play which shows a trend may be reversing, or I have traded the Kumo Breakouts, or Kumo Breakout and Retest.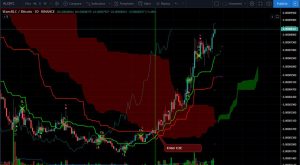 Other projects to keep your eye on are Chiliz (CHZ) and Chainlink (LINK). Aave (LEND) has been extremely bullish and has followed my chart. It exceeded expectations, currently sitting at 160 sats and looking to push toward 203 sats, where my take profit is, since its Kumo breakout, at around 100sats.
The one that I consider my home-run hit is iExec (RLC). I got in at 2,400 sats, and it is currently 8,300 sats. It's been a wild month for alts. And if you would have asked me 3 weeks ago my answer would have been the same: it's alt season.
The conversation with Coach K was recorded November, 11.