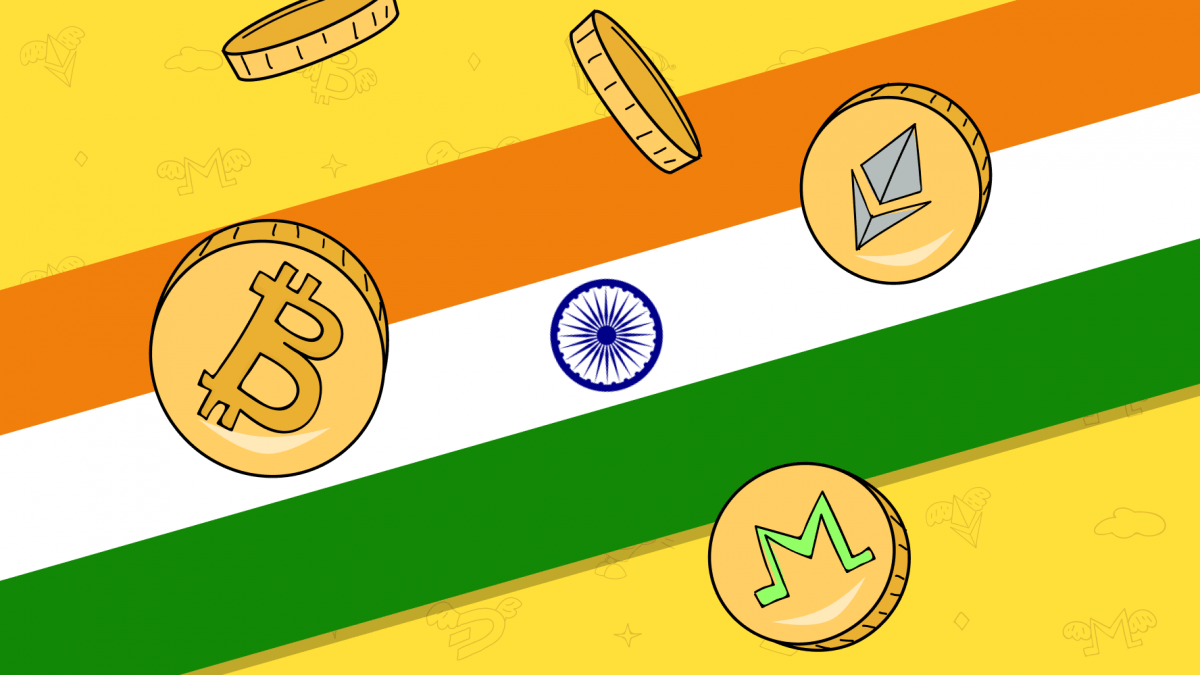 India has dipped its toes into the warming regulatory environment. In March 2020, the Supreme Court lifted the ban on banks' services to crypto firms – are cryptocurrency exchanges back there booming?
Crypto regulation in India
What the Minister said
In February 2018, the Minister of Finance, Arun Jaitley, announced that "the government does not recognise cryptocurrency as legal tender or coin and will take all measures to eliminate the use of these crypto assets in financing illegitimate activities or as part of the payments system".
Two years after this speech had been given, the ban, however, was lifted. Presumably, never say never. Now the sector is booming, according to CEOs of major local trading venues that see 10X trading volumes. Indian traders are currently able to directly deposit Indian rupees (INR) from bank accounts to crypto exchanges. This will result in a more convenient way for users to cash in and cash out of their holdings.
What happened in 2012
Starting 2012, multiple cryptocurrency exchanges popped up throughout India, including such trading venues as Zebpay, Coinsecure, Unocoin, Koinex, Pocket Bits and Bitxoxo.
However, crypto trading and crypto exchanges were of deep concern for the authorities from the very beginning, and in 2013, they issued a press release cautioning people against Bitcoin and other assets.
Why 2018 was important
This of course couldn't change the wider global adoption of cryptocurrencies, and in 2017, the Reserve Bank of India (RBI) had to issue one more press release, and then one more, and one more. In a word, up to the end of March 2018, the authorities were issuing various press releases cautioning people against their risks, when the Reserve Bank of India finally adopted the crypto law that banned financial services firms from cryptocurrency trading.
Why the ban on crypto was lifted
But as you already know, two years later, right before the global pandemic in March 2020, the Indian government suddenly eased up and lifted its ban. Some experts believe that the Good and Services Tax (GST) council might include cryptocurrencies under its umbrella as a means to raise tax revenues. Such a move makes sense when you're looking at it during COVID-19 that has reduced economic activity, not only in India but also in the whole world.
Would the authorities lift the ban if it wasn't for the pandemic? It's hard to say. But from now on the fact that they removed the ban might become historical for the major software exporter and push the adoption of crypto further.
Cryptocurrency exchanges in India
Cryptocurrency trading is such an unusual niche that doesn't really require anyone to be in some specific place to buy and sell coins.
Such venues as Coinmama, OKEx, or LocalBitcoins easily allow you to trade from any place in the world.
Yet, if you root for Indian cryptocurrency exchanges specifically, with this ban lifted, these are a few local exchanges that now have a legal right to let you cash in and cash out with a regular credit card.
It's a local exchange backed by Binance with a smooth trading interface and low fees of 0.2% for takers and makers. The exchange has its own native token (WRX) they grant you with after signing up, an English interface, and quite a common KYC process. So good luck with your trading!
Being a leading Bitcoin exchange in India, this platform offers trading fees of 0.7% to buy and sell Bitcoin (BTC). It's a regulated exchange that is backed by investors from the U.S., but be prepared to send them your personal data to get verified.
This is a cryptocurrency and altcoin exchange aggregator with a responsive support team. Their fees can be anywhere between 0% and 0.49% of the total trade value and sometimes they add a fee based on the exchange you trade on top of.
With this trading venue, you can buy and sell in over 30 markets in addition to Bitcoin and Ethereum. The users are able to check equivalent coin prices, place buy or sell orders, and track their portfolio in Indian Rupees (INR). The trading fees are as low as 0.1%.
That being said, there are local Indian exchanges that will offer you opportunities for trading Bitcoin as well as other major cryptocurrencies.
Summary
In March 2020, the Indian authorities lifted the crypto ban for banks to work with crypto firms, which might be a result of the global financial crisis caused by COVID-19. Under the circumstances, this will help the Goods and Services Tax (GST) Council to include cryptocurrencies under its umbrella as a means to raise tax revenues.
However, this might also push a wider adoption of the blockchain technology as well as crypto in the region that is IT-driven.
If you're interested in trading Bitcoin in India, it might be even easier now the ban is lifted. To date, there are several local venues where you can buy or sell Bitcoin, such as WazirX and Unocoin. The latter even allows you to deposit and withdraw money via any Indian bank account.