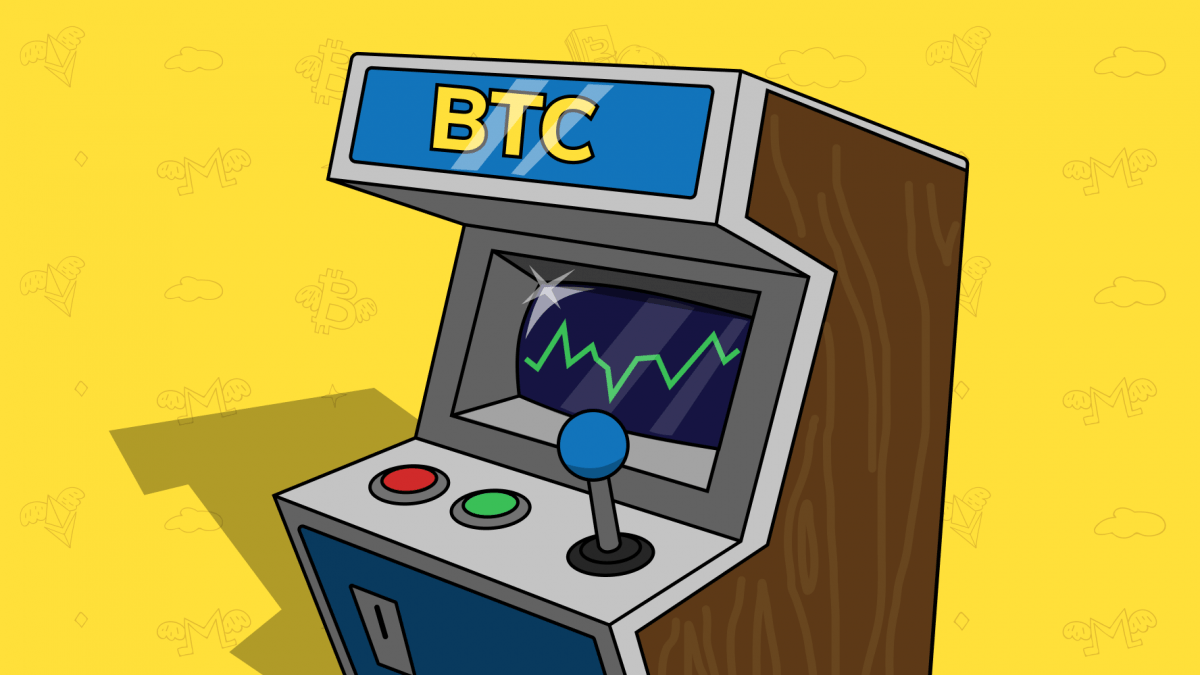 Is it possible to combine learning all about crypto trading and having fun? Let's take a look at those crypto simulators out there that will let you enjoy gamification elements.
The good thing is that not only will they teach you cryptocurrency trading basics but they will also save you the trouble of losing all of your hard-earned cash.
If you're interested in other platforms offering paper trading features, check out the article on paper trading basics. Here, we'll list crypto trading simulators on a "simple-to-complex" basis. Start out learning about crypto trading in this particular order and by the end of this list, you will be able to trade with real money on professional niche platforms.
Bitcoin Hero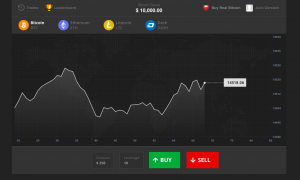 If you're an absolute beginner, this website or their Android app is the first Bitcoin simulator you should try. The crypto simulator will catch your eye as soon as you access the website, so there is no room for mistakes, really.
Using two simple buttons, the game describes the only thing that traders all over the world do: they buy and they sell. There is also a chart with the graph demonstrating cryptocurrency price dynamics.
Bitcoin Hero is a really simple trading simulator that allows you to buy and sell Bitcoin (BTC), Ethereum (ETH), Litecoin (LTC) and Dash (DASH) with a leverage from 1 to 10.
It's a 100% free service. Though the prices there are not real, your gratification monkey will feel really good when you close the deal with a profit.
Altcoin Fantasy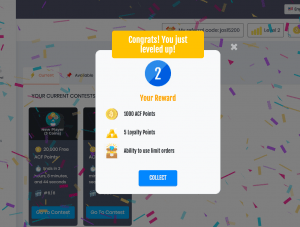 This Bitcoin trading simulator might very well become the second step on your way to learning all about cryptocurrency trading.
Right from the beginning, you are provided with fantasy money, namely $10K, to take part in different contests.
Just go to the website, click on the dashboard tab in the menu on the left, and you will access all the current contests. What do those contests look like?
For example, as a newbie, you might want to build a crypto portfolio and compete with other participants. The person whose portfolio is the most expensive after a couple of hours will win.
Why is this useful? In the process of these competitions, you get familiar with different trading metrics, like an increase and decrease in an asset's price since the start of the contest or an all-time high mark.
Niffler

What if you don't want to limit yourself with the tools available in the context of multiple competitions and are about to try trading certain cryptocurrency pairs?
Niffler, also known as CryptoParrot, gives you access to the sandbox with multiple crypto assets, such as Monero, DASH, Dogecoin, Ripple, etc., and grants you $100K of fantasy money to trade them in pairs.
On the website, you will find a menu with different tabs. The "Home" tab will let you place sell or buy orders. The "My Trades" tab lists all the trades that you've placed. Plus, there are many other options, such as competitions, rewards and daily news.
With this trading simulator, your level gets upgraded so that you start seeing the market as it is presented on top of multiple exchanges. Professional traders normally look for opportunities across manifold pairs while entering or exiting the market.
HolderLab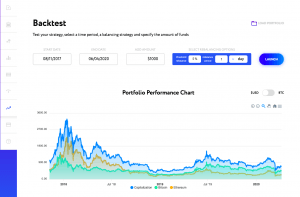 You're probably now looking forward to doing your first real-life trade after trying all these simulators, but don't rush it. This next service is a good starting point to backtest your trading strategy even before you deposit funds into your account on top of a crypto exchange.
Access the website, sign up for a trial period, and you will find a menu on the left. To backtest your strategy, click on the arrow, and you will have a chance to set a time period, choose the invested amount and see the resulting revenues.
As you know, portfolio diversification is the life of every crypto party, so you can check your maturity level with different assets on a timeline like the one pictured above. Cram your portfolio with altcoins, adjust the period, and take a look at your returns.

TradingView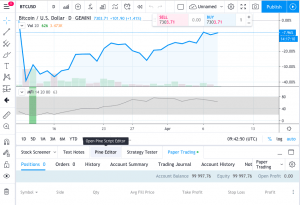 One last crypto simulator you should definitely try before going live is paper trading on TradingView. This platform is one of the most reputable services in the niche and offers lots of useful functionality and information.
Just choose any pair you like, open a full-featured chart, and you will find the paper trading feature in the menu below the chart. Click on it and start the crypto trading simulation!
Pay attention to the pretty generous amount they allow you to trade with — $100K. Plot indicators on the chart, do a technical analysis, place a sell or buy order by clicking the right button, and… welcome to the game!
Before you leave
Remember that crypto trading has had this gamification element in its nature from the very beginning.
Vehemence, emotions, and irrational decision making can all be avoided if you prepare yourself mentally with the trading simulators listed above.
But remember that all crypto simulators only give you some good visuals. They don't teach you how to make the right decisions, which you learn from monitoring the latest news, other traders, books on economics, as well as fundamental and technical analysis.