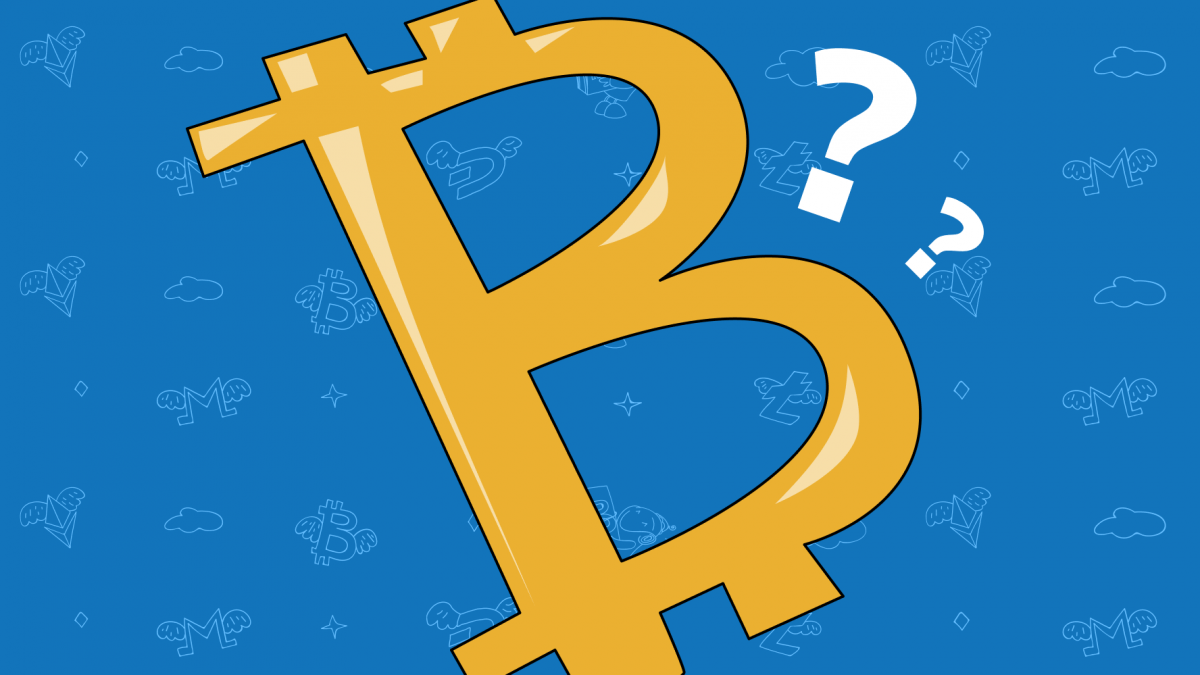 All 2019 in our crypto market overviews, we were collecting the top quotes about cryptocurrencies, prices, crypto trading, and blockchain. Now you can read and share them with your friends.
There are opinions of most recognizable people, such as Elon Musk, Changpeng Zhao, Jamie Dimon, Vitalik Buterin, Andrew Yang, Tim Draper, Jack Dorsey, and others. They run companies, markets, improve our world, and influence other people's opinions. They can easily collapse or increase the value of companies or digital assets, such as Bitcoin, Ethereum, XRP. Meet the timeline of the best crypto quotes for 2019!

Quotes of the week:
Jan. 28 – Feb. 3:
CEO of CoinList Andy Bromberg for Cointelegraph: "[In 2019] it feels like people are focused on building… I think the market is going to be quiet for a little bit, while people focus on actually creating things. It feels like a little bit of a Mesopotamia, 'cradle of civilization' moment, where everyone has the ingredients they need, needs to focus in and start to build out those empires, and create what the future is going to look like, and that's what this year is going to be about."
Feb. 4 – Feb. 10:
"For any internet (non-physical) based business, I don't understand why anyone would not accept crypto for payments. It is easier, faster and cheaper to integration than traditional payment gateways. Less paperwork. And reaches more diverse demographic and geography," – Changpeng Zhao, CEO of Binance on Twitter.
Feb. 11 – Feb. 17:
Hester Peirce, one of the SEC's commissioners, in a speech about crypto token sales at the University of Missouri School of Law: "If we act appropriately, we can enable innovation on this new frontier to proceed without compromising the objectives of our securities laws – protecting investors, facilitating capital formation, and ensuring fair, orderly, and efficient markets."
Feb. 18 – Feb. 24:
Elon Musk, CEO of Tesla and SpaceX, during a podcast interview with investment firm ARK Invest: "It [cryptocurrency] bypasses currency controls. … Paper money is going away. And crypto is a far better way to transfer values than a piece of paper, that's for sure."
Feb. 25 – Mar. 3:
Jamie Dimon, CEO of JPMorgan Chase, about the future of JPM Coin: "JP Morgan Coin could be internal, could be commercial, it could one day be consumer."
Mar. 4 – Mar. 10:
Pablo Orlando, founder and CEO of LatamEx and Founders Lab: "Latin America presents one of the most attractive markets for blockchain adoption and real use cases and Argentina is leading the way by serving as the market-opening gateway.''
Mar. 11 – Mar. 17:
Hester M. Peirce, commissioner at the U.S. Securities and Exchanges Commission (SEC), during the MIT Bitcoin Expo 2019: "One really important thing to remember is that people regulate each other in their interactions with one another, and that's the whole purpose of the Bitcoin idea, that it would be a community that would be able to regulate itself. As problems arise, people in that community are thinking about how to deal with those problems. One model would be to have a government regulator, but I don't think that's the only model."
Mar. 18 – Mar. 24:
Ron Karpovich, Global Head of eCommerce Solutions at JPMorgan Chase, during an interview on CNBC: "Ultimately behind the scenes, they [crypto innovators] are going to have to use a bank to move funds. There's more partnership instead of competition in that space. […] When it comes to margins and capabilities — payments is never something that grows in margin, nobody wants to pay for a payment."
Mar. 25 – Mar. 31:
Vitalik Buterin during the RadicalxChange conference: "You could argue that [Satoshi] was just trying to make a timestamp. But there are lots of ways to make a timestamp. This was clearly a statement that this is not just about making a peer-to-peer digital currency. This was really about something different and something greater."
Apr. 1 – Apr. 7:
United States Commodity Futures Trading Commission (CFTC) Chairman J. Christopher Giancarlo during a speech at the Eurofi Financial Forum: "We have resisted calls to use our legal powers to suppress the development of crypto-assets. […] Instead, we have favored close monitoring of market developments while not hindering the introduction of new products like bitcoin futures, which have proven invaluable in letting market forces determine the appropriate value of the bitcoin."
Apr. 8 – Apr. 14:
David Tawil, president of crypto hedge fund ProChain Capital, for Bloomberg: "It's nice to see a positive move as opposed to a negative move, certainly. But at the same time, for investor purposes, it's not a particularly comforting move. Certainly, an investor would much rather see a gradual rise with constant floors in terms of downside being established, as opposed to a very, very quick run-up. It could easily be easy come, easy go."
Apr. 15 – Apr. 21:
Andrew Yang, an entrepreneur and United States Democratic presidential candidate: "Investment in cryptocurrencies and digital assets has far outpaced our regulatory frameworks in the US. We should let investors, companies, and individuals know what the landscape and treatment will be moving forward to support innovation and development. The blockchain has vast potential."
Apr. 22 – Apr. 28:
Attorney General Letitia James: "New York state has led the way in requiring virtual currency businesses to operate according to the law. And we will continue to stand-up for investors and seek justice on their behalf when misled or cheated by any of these companies."
Apr. 29 – May 5:
Sir Geoffery Vos, Chancellor of the High Court in his speech: "Thus far, the legal uncertainty that pervades the use of so-called crypto currencies and cryptoassets for financial transactions has meant that the starting line has not been crossed. It will be crossed at some stage soon. That is for sure."
May 6 – May 12:
Changpeng Zhao, CEO of Binance, after the controversy around consideration of blockchain re-org due to the hack: "Given how much I talk, I sometimes say the wrong stuff, dirty words like 'reorg', for which I apologize. It is my strong view that our constant and transparent communication is what sets us apart from the "old way of doing things", even and especially in tough times."
May 13 – May 19:
Andrew Yang, the founder of Venture for America and 2020 presidential candidate, told CoinDesk about regulators' practice of setting policy via enforcement actions rather than publishing guidance:
"I think it's unfair to folks and I think it's a clear emblem of the U.S.'s approach, and [customers] ask 'what the heck' … It's one thing that they [regulators] come down when there's clear guidelines [but there aren't in crypto]. So the regulators owe us some degree, owe the community some degree of clarity."
May 20 – May 26:
Brad Garlinghouse, Ripple CEO: "I don't think banks, I don't think governments will go away. Banks are applying a very important regulatory framework that I actually think is important for society. I personally believe that banks will continue to serve that role, they're good at it. I think this is a new set of technologies that they can benefit from to grow their business".
May 27 – June 2:
David Chaum, E-cash inventor: "In the modern world, the real killer app is clearly messaging integrated with payments with popular applications in the same namespace — like WeChat in China, and what Facebook is turning into. […] It's WeChat with blockchain inside."
June 3 – June 9:
Christopher Giancarlo, US Commodity Futures Trading Commission Chairman: "What a difference it would have made a decade ago if blockchain technology on a private distributed ledger accessible to regulators had been the informational foundation of Wall Street's derivatives exposures."
June 10 – June 16:
Facebook on it's new cryptocurrency according to The Block: "Collaborating and innovating with the financial sector, including regulators and experts across a variety of industries, is the only way to ensure a sustainable, secure, and trusted framework underpins this new system."
June 17 – June 23:
Maxine Waters, chairwoman of the U.S. House of representatives' financial services committee: "Given the company's troubled past, I am requesting that Facebook agree to a moratorium on any movement forward on developing a cryptocurrency until Congress and regulators have the opportunity to examine these issues and take action."
June 24 – June 30:
Changpeng Zhao, CEO of Binance, commented on the quickest BNB transaction with the lowest fee: "This transaction: cost $0.015 USD in fees, took 1.1 seconds, and $1.2 BILLION in value transferred. The future is here."
July 1 – July 7:
Cole Diamond, CEO of Coinsquare, plans to use ATM network to boost mainstream cryptocurrency adoption: "Right now, there is a lack of mainstream cryptocurrency adoption because most people are intimidated by the process to acquire it. By using the millions of existing ATMs around the world, we can now bridge the gap. Bitcoin is new and unfamiliar to many, but ATMs are not."
July 8 – July 14:
Arthur Hayes, CEO of BitMEX, about Libra: "It has the potential to completely disintermediate commercial banks entirely, and destroy their revenue-generating possibilities. […] PayPal is f**ked anyway."
July 15 – July 21:
Fundstrat Global Advisors co-founder, Tom Lee: "As for the search traffic for bitcoin being low, I also think that is a good sign. It means the rise in Bitcoin has not been accompanied by massive hype."
July 22 – July 28:
Changpeng Zhao, Binance CEO: "Cryptocurrency will survive regardless of any one country. Most countries that try to ban bitcoin cause their citizens to want cryptocurrency more."
July 29 – Aug. 4:
Jack Dorsey, founder of Twitter and Square: "We love you, Bitcoin."
Aug. 5 – Aug. 11:
Tim Draper, American venture capital investor: "I thought there would be many more competitors at this point that were really relevant, but people have consolidated towards Bitcoin because it's decentralized."
Aug. 12 – Aug. 18:
Nicholas Colas, co-founder of DataTrek Research: "Bitcoin was one of the few assets that we watched that actually predicted that uncertainty ahead of time. Nothing else was really moving, Bitcoin was."
Aug. 19 – Aug. 23:
Vitalik Buterin has commented on the increased cost of transacting on the ethereum blockchain: "If you're a bigger organization, the calculus is that if we join, it will not only be more full but we will be competing with everyone for transaction space. It's already expensive and it will be even five times more expensive because of us. There is pressure keeping people from joining, but improvements in scalability can do a lot in improving that."
Aug. 26 – Sept. 1:
Jessy Spiro, Chainalysis' global head of policy: "Theoretically, more indicators of BTC involvement in serious illicit activity could further the image of BTC as the "money of dark net operators and criminals," which could reduce broader adoption — and in turn, the price."
Sept. 2 – Sept. 8:
Anthony Pompliano, co-founder of Morgan Creek Digital Assets: "Satoshi should win the Nobel Peace Prize. We finally have a currency that can assume global reserve status without anyone having to engage in violence."
Do you like our digest? Share this post with your friends, subscribe and stay tuned for new blog posts!