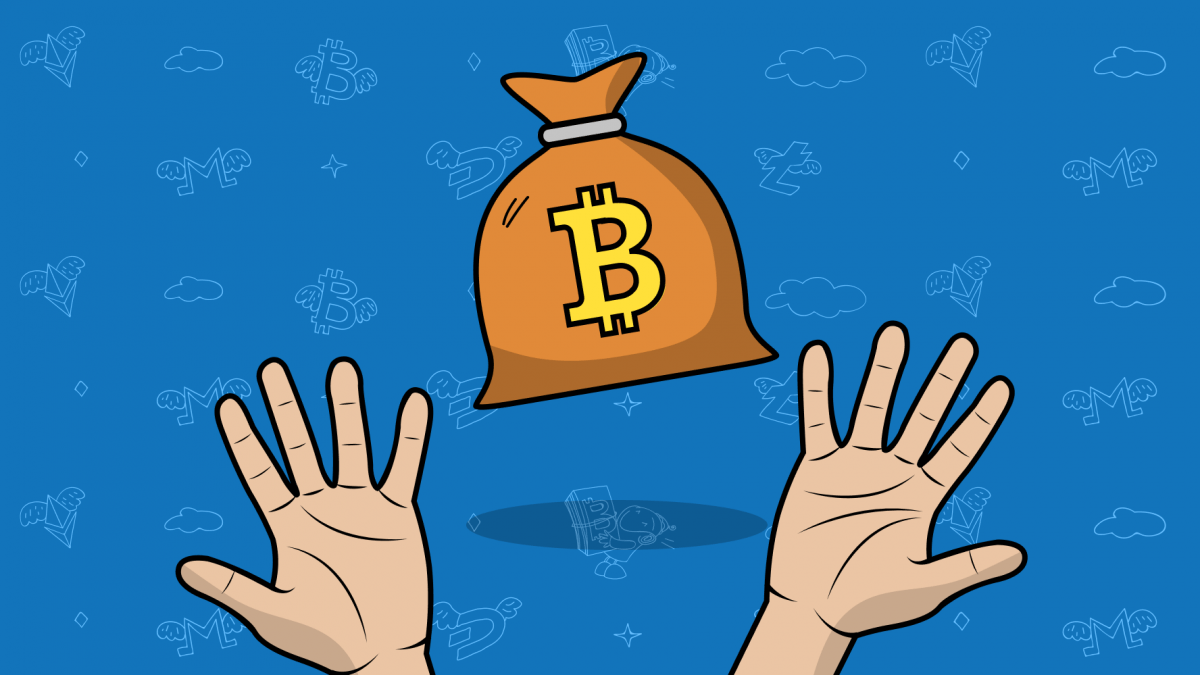 Cryptocurrency Lending Explained
Some crypto traders recommend others to hodl their crypto – keeping them untouched while the price of the currency isn't satisfactory. However, crypto lending can help you increase your digital assets by getting an interest or using it as collateral for a loan.
Out of $7 bn locked in the whole DeFi niche, crypto lending dApps account for a half of this amount. To put this in perspective, DEXes aggregate only $2 billion. So, what are cryptocurrency lending platforms and you can use them?
What is traditional lending?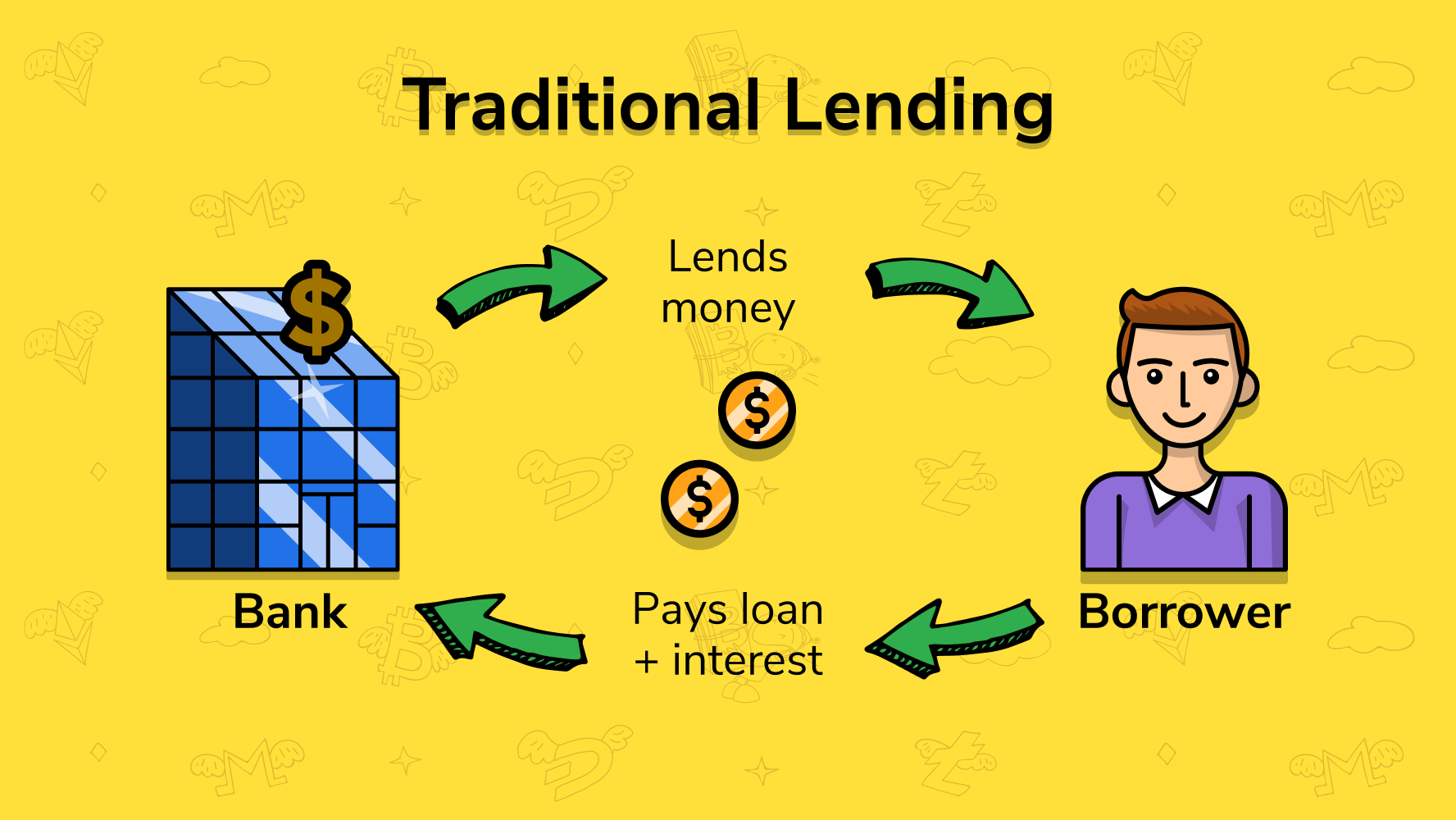 Lending in traditional markets is a fundamental concept originated many years ago together with a definition of debt, but in crypto everything has just begun. Summer 2020 saw an influx of daily active users on top of such projects as MakerDAO, Hodlnaut, dYdX, BlockFi, Nexo, Compound, Aave and Celcius – the platforms enabling their clients to lend and borrow a diverse range of cryptocurrencies.
Let's take a deeper look at how these platforms work, but before we do so, here is how the concept of lending functions in traditional markets.
A lender is a traditional financial institution that makes funds available to you, a borrower, with the expectation that you will repay the funds with an interest or fees after some time. While borrowing from a bank, you will be assessed based on your credit history and a pledged collateral.
Collateral may take the form of real estate or other kinds of assets that the lender will accept as security for a loan. Once you default on your loan payments, the lender can seize your collateral to recoup some or all of the losses.
What is crypto lending?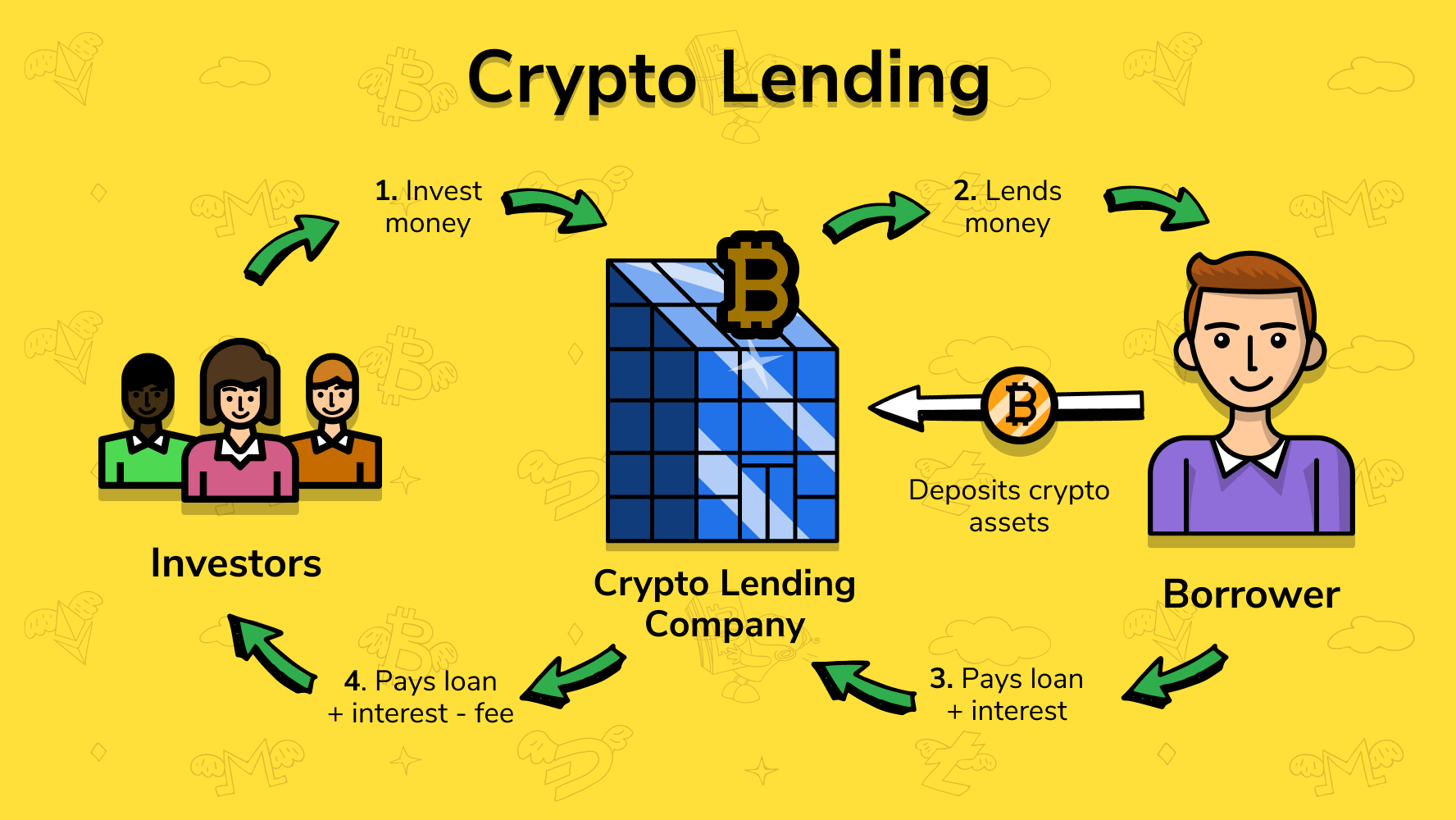 Why was the concept of traditional lending important to explain? Because it's almost the same with the crypto markets, except… it's not quite the same!
First of all, all of crypto lending services are based on blockchain, mostly on the Ethereum blockchain, although not necessary, which means no traditional banks or custodians.
In addition to that, market players manipulate with quite different assets and have to know where and how to purchase them.
And last but not least, the volatility in the crypto market is huge, so be prepared for your loans to be generally more than 100% collateralized.
This is what an ecosystem of the crypto-lending niche looks like:
Crypto lenders are not banks, they might be centralized entities, such as Genesis Capital, Unchained Capital, BlockFi, OTC desks or exchanges that use margin lending and trading, or decentralized ones.
The latter are protocols that rely on smart contracts to automate the distribution of loans and interest payments. These are the ones we will be talking about in this article: Maker, Compound and ETHLend.
Crypto borrowers normally wish to trade and can pledge collateral in the form of cash or crypto
Crypto lending platforms, interestingly, play the role of a middleman or a matchmaker in this game.
Although there are centralized crypto lending services, we're going to talk about these platforms in DeFi since it's a hot topic these days.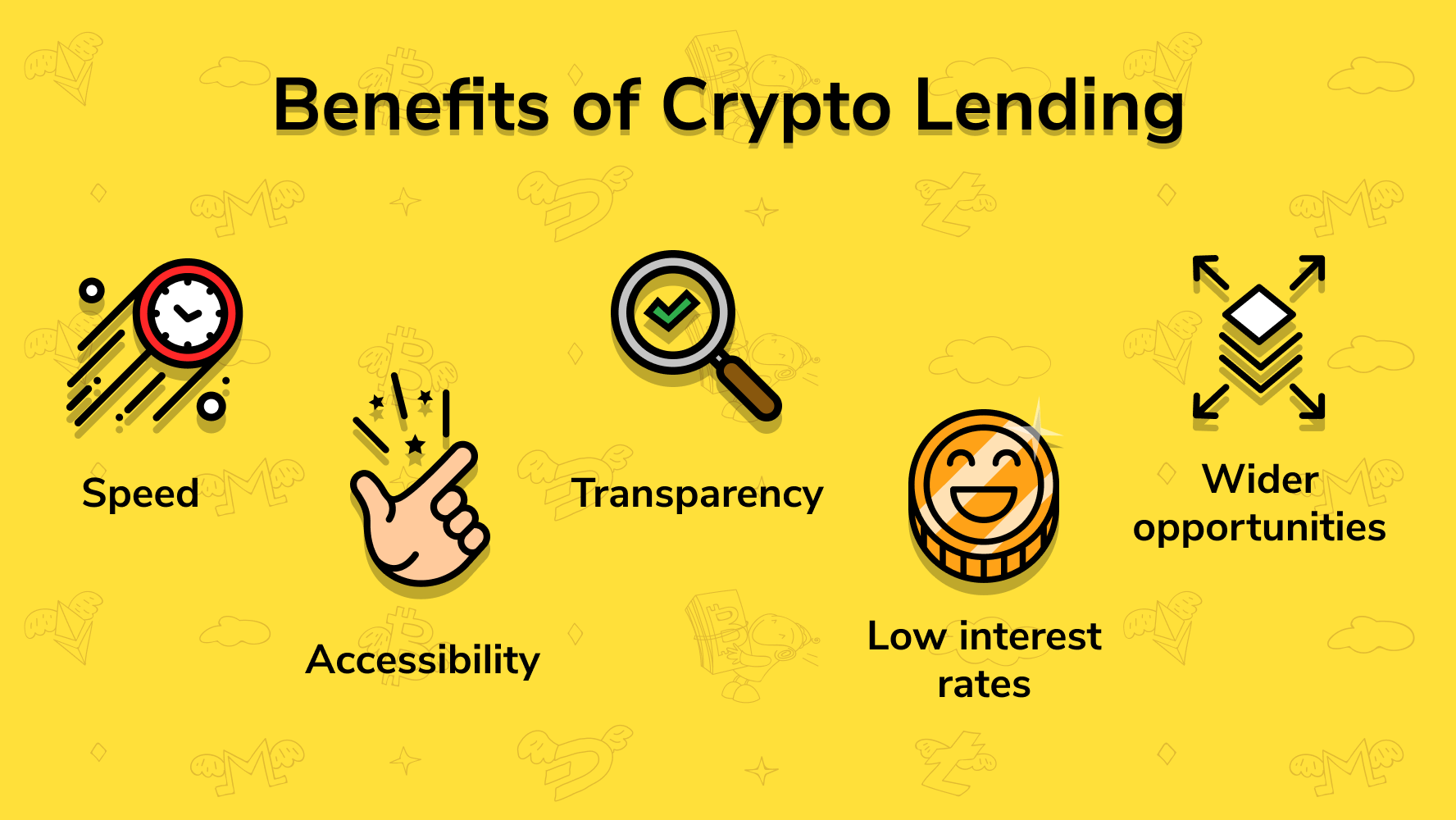 What are crypto backed loan rates?
Crypto backed loans' rates usually vary from platform to platform. However, in general, DeFi bitcoin lending platforms offer a higher APR – 9%. As for custodial bitcoin lending platforms, the usual interest rate starts from 4%. Loan repayments are also different depending on the platform.
Crypto lending rates: how can they be compared to traditional bank rates
Crypto lending rates are excellent in comparison with savings account at a traditional bank. Sometimes an interest up to 18% might be offered, which is really impressive compared to interest rates in banks – 0.03% annual percentage yield (in the USA).
One more difference here is that your interest rate on crypto lending platforms might be flexible. They depend on some factors, which are the following:
The amount of your crypto you're going to put

How long are you going to keep there (1 month, 3 months, 6 months, etc.)

The amount of their cryptocurrency that you hold
Top crypto lending platforms in DeFi
According to DappRadar, top crypto lending platforms in DeFi, as of writing, are Aave, MakerDAO, Compound, and dYdX.
There are many more crypto lending services out there, of course, which you can see for yourself if you go to DappRadar. But for educational purposes, it will be enough to get familiar with at least top three of them in terms of total value locked.
Aave ($1,54 bn of total value locked)
As their website states, Aave (from the Finnish word for "ghost") is an open-source and non-custodial protocol enabling decentralized lending and borrowing. Lenders provide liquidity to the market, to earn a passive income, while borrowers are able to borrow in an overcollateralized or undercollateralized fashion.
Lenders earn on ERC20-compliant aTokens at a 1:1 ratio to supplied assets. Meaning, while lending 36 Dai, they receive 36 aTokens (36 aDai).
Interest rates adjust algorithmically based on supply and demand, but Aave lets borrowers opt in to and out of (at any time) a stable rate that changes less often. From borrowers, a 0.00001% of the loan amount is collected on loan origination and 0.09% from Flash Loans, a developers oriented feature that allows to borrow any available amount of assets without collateral.
Compound ($621,2 mln of total value locked)
Compound is an algorithmic money-market protocol on Ethereum that allows users to borrow or lend funds and earn interest for providing liquidity. Rates adjust automatically based on supply and demand.
Just like in the Aave case, supplied asset balances are represented by ERC20-minted tokens, but on top of Compound, they're called cTokens. Now, imagine you've accelerated a certain amount of cTokens on your account after lending funds, now you can borrow up to 50-75% of their cTokens' value, depending on the quality of the underlying asset
The Compound protocol sets aside 10% of interest paid as reserves; the rest goes to suppliers.
C.R.E.A.M. Finance ($250.6 mln of total value locked)
C.R.E.A.M. Finance stands for Crypto Rules Everything Around Me. It is a peer-to-peer lending platform focused on providing lending, exchange, payment, and asset tokenization services.
The main feature of this platform is bringing liquidity to the underserved assets, such as stablecoins (USDT, USDC, BUSD, yCRV, etc), governance tokens (COMP, BAL, YFI, LEND, CRV, CREAM, MTA, SUSHI) and others such as ETH, LINK, and renBTC.
Since 1st September 2020, CREAM has made the switch from Ethereum to Binance Smart Chain (BSC).
Yield farmers who create and deposit assets into liquidity pools on Cream Swap's platform receive Cream Pool Tokens (CRPT).
dYdX ($250 mln of total value locked)
dYdX offers a decentralized finance service as well as centralized lending and borrowing. Crypto loan duration is 28 days maximum, interest rates are changed on the factors of supply and demand. It's built on smart contracts with Ethereum in a completely decentralised way.
dYdX was built by a team in San Francisco that's funded by some of Silicon Valley's top investors. They launched in 2017 and have raised two rounds of funding in order to keep functioning on their vision of DeFi.
One of the reasons to use dYdX over another DeFi lending platform is that it offers more competitive rates. However, it is mainly recommended for someone who is familiar with decentralised finance as dYdX provides little information in terms of guides and help.

Top custodial cryptocurrency lending platforms.
DeFi lending platforms might have their advantages, but custodial loan platforms may offer more in terms of security. Now let's look at the top custodial crypto lending platforms like BlockFi, Nexo and Celsius.
BlockFi
BlockFi is a New Jersey-based crypto asset management company. It was founded in 2017. BlockFi is one of the top cryptocurrency lending platforms. On this platform, you can earn interest or take low-cost USD loans backed by crypto.
BlockFi supports different cryptocurrencies, such as BTC, ETH, GUSD, USDC, and LTC. Moreover, a 50% loan-to-value (LTV) ratio on your crypto is available, so, for example, in order to get a $10000 worth of loaned digital assets, you have to put down $20000 worth in collateral.
Bitcoin loans have an interest rate of 6% if it's under 5 BTC, and 3.2% for loans above 5 BTC. As for borrowing, the rate is 4.5%. So, such a rate is great for borrowing from this crypto lending platform. What is more, there is no deposit limit, which is a great advantage.
Nexo
Nexo is another best crypto lending platform, which was launched in 2017 by a FinTech group. It claims a top level security (256-bit encryption), offering users to get fiat loans while retaining their digital assets.
Nexo supports both crypto and fiat currencies, including BTC, ETH, LTC, XRP, USD, GBP, and EUR. The duration of a loan is 1 year, but it can be renewed if necessary. Nexo has no platform charges. In addition, the minimum loan is $500, and the maximum is $2 million.
The interest rate, in case you choose Nexo tokens, is 8%. However, the rate rises to 24.9%, which isn't that great for someone who borrows.
Celsius
Celsius Network was launched in 2018 by Alex Mashinsky, who is also a creator of Voice over IP (VoIP). The rise of it has been astounding since the launch, having over 50000 users.
Duration of a crypto loan is 6 or 12 months, and the one who lends is free to withdraw at any time. Moreover, there is no deposit limit, no platform charges. As for the interest rate, it's 4.95% for BTC. However, it is possible to get a rate of 10%, depending on the LTV ratio. The interest is paid each week.
Celsius accepts more than 20 cryptocurrencies, such as BTC, ETH, LTC, USDT, PAX, GUSD, XLM, and CEL (Celsius Token).
The main feature of this crypto lending platform is that it works only as an app for mobile devices, and, unfortunately, there is no desktop version.
How to choose a bitcoin lending platform?
It is important to choose the right bitcoin lending platform in order to avoid risk. The first thing that borrowers can do is to read and check everything about the platform – what users write about them on Twitter, Reddit and other forums.
Moreover, before you take a loan, make sure you checked the loan-to-value ratio and the interest rate. Also you should keep in mind how much you need to borrow, as the crypto loans' sizes vary from one bitcoin lending platform to another.
In addition, some of the bitcoin lending platforms may ask the users for their complete identity verification, which can be unsatisfactory for some borrowers.
Bitcoin lending advantages
Many crypto experts claim that crypto lending has a huge potential. What is more, there is a chance that it might take over the loans industry as we know it. If you're still thinking whether crypto lending is that great, there are some benefits of it.
Speed
Borrowing from a traditional bank means to wait from a few days to a few weeks. If you need a loan right now and don't have much time, waiting for even a few days might be a problem. Crypto lending is much faster than traditional loans. With cryptocurrency lending, you save a lot of your time, getting a crypto loan in minutes or even seconds without any mediators. Moreover, as in peer-to-peer lending (P2P) borrowers and lenders have an agreement, investors lend money directly to borrowers to earn interest. The P2P platform is an only intermediary to connect the borrowers and lenders.
Accessibility
After you found a bank that offers a loan, the next step is to create a bank account and provide them with a huge amount of information about you. Crypto lending solves all these issues – there's no need for a bank account and a credit score. It makes getting a loan on cryptocurrency lending platforms more accessible than in traditional banking.
Transparency
Even though personal information might be hidden on blockchains, transaction details are always transparent and public. If you want to find out about the place and time of a transaction, you can do that easily.
Low interest rates
As it was already mentioned above, cryptocurrency lending platforms usually have low interest rates. This is mainly because they don't have to spend that much money, as financial institutions do.
Flexibility
Traditional banks don't offer any amount of loan and interest rate which you want. With crypto lending, it is a lot more flexible. A borrower can choose the duration of their loan, the loan-to-value (LTV) ratio, and the currency to be paid out. You can also find and compare the interest rates, as you can get a lower interest rate on some crypto lending platforms if you pay in a specific cryptocurrency.
Crypto collateral
You can use crypto as collateral for fiat or stablecoins in crypto lending, so you can use BTC or ETH to obtain USD, gold, and other assets. And, conversely, you can put up USD and stablecoins as collateral. For example, if a person primarily holds BTC rather than USD, traditional banks won't even look at that as a valid asset. So, with crypto loans you have more opportunities than in regular banks.
Risks of bitcoin lending
One main risk that is connected to bitcoin lending is the volatility of cryptocurrencies, which is especially noticeable when BTC is converted to fiat currency.
For example, if a borrower takes BTC at an exchange rate of 1BTC to $30000, the exchange rate might be 1BTC to $50000 at the time of loan repayment. Thus, a borrower will have to pay more in the end. The same can happen to lenders if they convert BTC to fiat currency before lending. Unfortunately, no one can tell the final exchange rate for sure, which can lead to losing funds.
The next risk is the safety of digital assets and collateral on bitcoin lending platforms. While the top crypto lending platforms are safe, there are also a lot of scammers, so it can be a big risk in that case.
Crypto loans in 2021
As of January 2020, crypto lending has increased dramatically in popularity. In January 2021, Bitcoin's price reached a record-breaking all-time high at $41940. It means that crypto lending has the potential to spread even more, changing the industry as we know it. Given the attractive nature of passive income, it is expected that crypto lending will become even more widespread and popular.
In addition, more cryptocurrency lending platforms appear, becoming available with various interest rates, so every person can choose whatever they are satisfied with.
Summary
Summer 2020 saw an influx of daily active users on top of such projects as MakerDAO, Hodlnaut, dYdX, BlockFi, Nexo, Compound, Aave and Celcius – the platforms enabling their clients to lend and borrow a diverse range of cryptocurrencies.
Out of $7 bn locked in the whole DeFi niche, crypto lending platforms account for a half of this amount.
Crypto lending services are based on blockchain technology, mostly on the Ethereum blockchain, although not necessary, which means no traditional banks or custodians.
DeFi lending platforms have experienced a hype this summer attracting around $10 billion into their smart contracts.
Such custodial crypto lending platforms like BlockFi, Nexo and Celsius might offer more regarding security.
Crypto lending has a lot more benefits in comparison with traditional banks – speed, accessibility, transparency, low interest rates, flexibility, and wider opportunities.
Based on these numbers we might conclude that migration of banking to blockchain seems like a natural next step for the whole crypto niche and will only evolve in 2021.