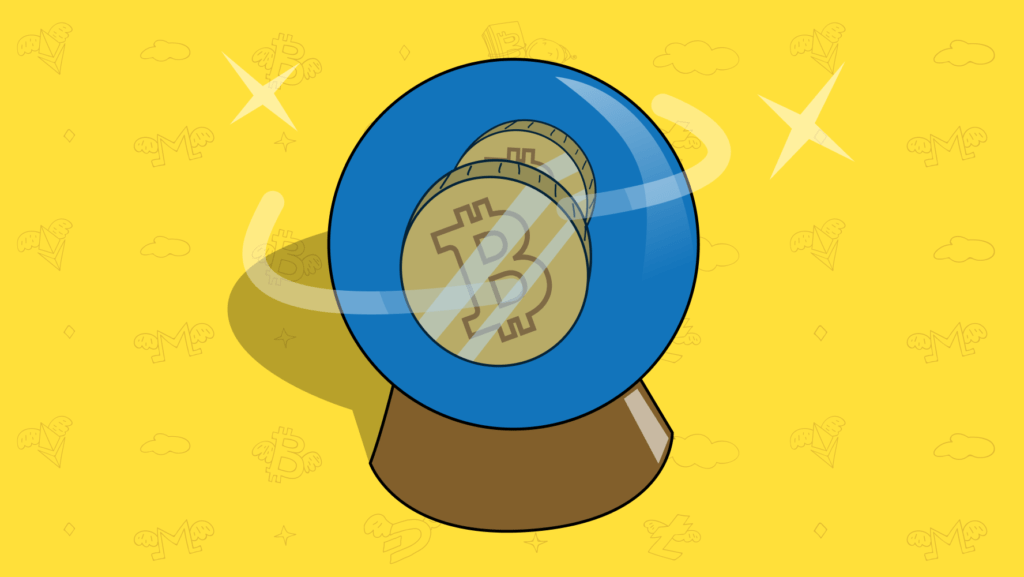 Bitcoin (BTC) price prediction is rather an uncertain prospect in the context of current realities. And yet, let's predict!
Last year was not a stirring time for Bitcoin (BTC) all-time highs. However, 2021 is expected to be marked by a rise in the coin's price due to its forthcoming halving.
How much will Bitcoin cost in 2022, 2025, 2030, 2040? Will BTC price reach its lows or highs? And will this affect the global crypto market?
Let's learn analysts' opinions on BTC's future price fluctuations.
Bitcoin (BTC) Historical Price Data Analysis
Since technical analysis used for cryptocurrency price predictions is normally based on price dynamics of the past, it makes sense to see how the value of Bitcoin was fluctuating through the years.
2010 gave an impetus to the first severe BTC growth. On February 6, the BitcoinMarket.com crypto exchange launched where the price of 1 BTC was $0.003.
On May 22, 2010, the first online purchase of a physical product with Bitcoins took place when Florida resident Laszlo Hanyecz ordered 2 Papa John's pizzas through the Bitcointalk forum, transferring 10,000 BTC ($25-40) to the user who was in charge of the delivery.
From the moment on, May 22 has turned into a very special date when people celebrate the so-called Bitcoin pizza day. If back in the days Laszlo Hanyecz saw what would happen to Bitcoin price, today he would have become a millionaire.
On July 11, Bitcoin was mentioned on the popular news resource Slashdot, which provoked an increase in BTC price from $0.008 to $0.08 over the next five days.
On July 17, the Mt.Gox crypto exchange was launched, and right on top of it, after several months of fluctuation, Bitcoin price started to grow rapidly. On November 6, the BTC rate reached $0.35 on the Bitcoin Market and $0.5 on Mt.Gox. Bitcoin was worth 16.67 times more than at the beginning of the year, and its capitalization reached $1 million.
On February 9, 2011, BTC cost $1. The price was facilitated by the fact that Bitcoin was mentioned in the Hacker News and Twitter. An increase in Bitcoin miners' number as well as a launch of the anonymous marketplace Silk Road where Bitcoin has become the main payment system have also affected the price. On June 2, 2011, BTC was already worth $10.
In mid-January 2013, a new Bitcoin price growth peak happened, and on April 11, it reached $266 per 1 BTC. The new bull run saw the light at the same level in November, and Bitcoin price reached $1240.
In August 2015, hackers broke into the Bitfinex exchange and stole 120,000 BTC, so Bitcoin price dropped below $500. By the end of the year, the price grew up to $1000.
The recognition of Bitcoin as a legal tender by lots of companies all over the world, the opportunity to receive Bitcoin Cash (BCH) coins for free after the hard fork on August 1, 2017, and the launch of Bitcoin futures by leading US exchanges led to stable and rapid growth of the digital asset. On December 7, Bitcoin reached 16,500 USD.
2018 was marked by the price fall accompanied by banning anonymous cryptocurrencies trading in Korea, and in December, the price of BTC reached an annual minimum of $3200.
After a breakdown of the level in April 2019, the highest Bitcoin price of 13,275 USD was reached in June.
Bitcoin Bulls and Bears
The financial giants' forecasts on BTC price are ambiguous, and yet, many of them have no doubts about Bitcoin's future success.
One of the reasons for success is Bitcoin halving 2020, a process that prevents coin inflation. Unlike fiat currencies, Bitcoin volume is limited by 21 million, and the reduction of mining reward makes Bitcoin more valuable.
After the first halving in 2012, in November 2013, Bitcoin reached an all-time high of $1,000. After halving in 2016, Bitcoin reached its all-time price peak of $20,089 on December 18, 2017.
In 2020, the mining reward will be halved to 6.25 bitcoins, so what high will it reach this time?
Bitcoin (BTC) Price Prediction 2022-2030
If you are interested in Bitcoin, look at several possible long-term Bitcoin price predictions for the next few years.
According to Wallet Investor's price prediction, the Bitcoin price can grow up from $6702.160 to $8386.730 with a long-term earning potential of +25.13% in one year.
In 2020: $10723.46

In 2021: $13404.32

In 2022: $20106.48

In 2023: $26808.64

In 2024: $33510.80

In 2025: $53617.28
Vinny Lingham, a co-founder of Civic, supposes Bitcoin's price to be ranged from $100,000 to $1M by 2030.
Will BTC fall soon?
After reaching $8,391 level, BTC price has quickly returned to $7000 position, so Bitcoin needs something more to trigger some further growth. But in any case, the closer we are to the halving event, the more the price should rise and is expected to reach new peaks.
To sum it up, we can say that predicting Bitcoin price is not an easy job. Bitcoin is more than a price graph – it is a new type of currency with almost $300 billion market capitalization. It operates free from government borders and regulations but is influenced by plenty of other factors such as publicity, scarcity, the health of the traditional financial markets and many more.
FAQ
What will Bitcoin price be in 2025?
According to Wallet Investor's price prediction, by 2025 Bitcoin will be traded at price $53617.28.
What is the predicted price of Bitcoin in 2030?
Vinny Lingham, a co-founder of Civic, supposes Bitcoin's price to be ranged from $100,000 to $1M by 2030.