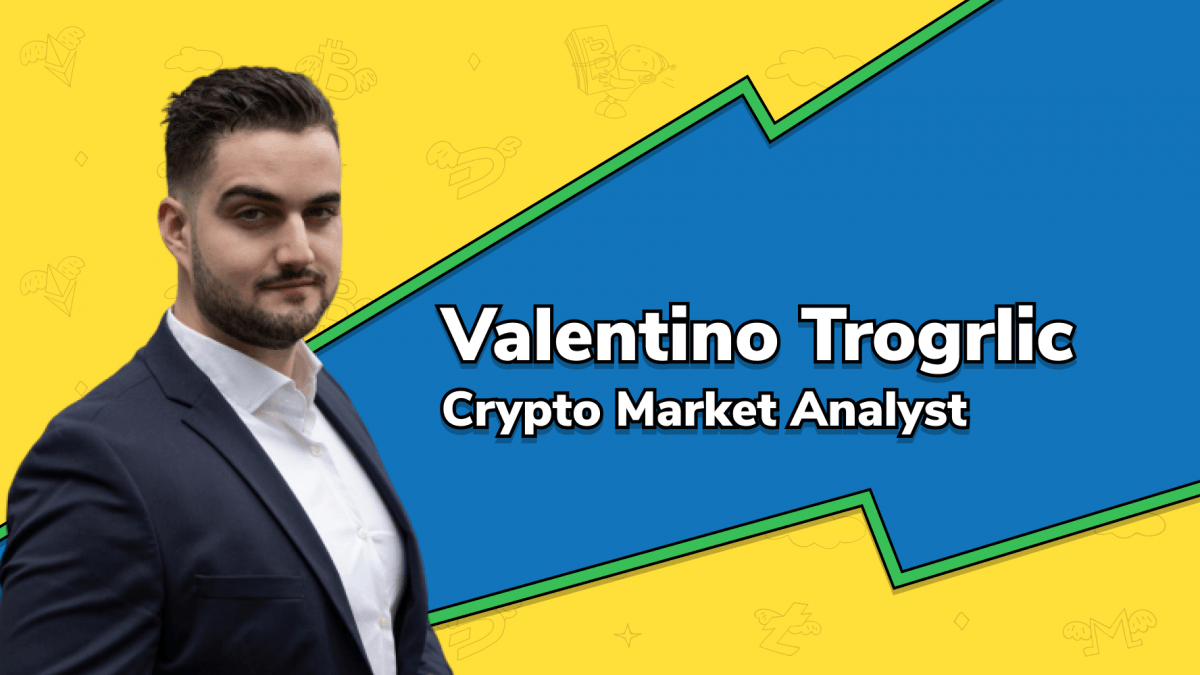 If you trade Bitcoin, you probably feel the same way as many do. We are waiting, yes, waiting for miracles, compliances, legalization, bulls, whales and many more.
Meanwhile, don't get stuck with trading. If you feel bored waiting for miracles, try to gain a few per cent once in a while, to strengthen up your position. In this article, we'll share some tips on how to trade the currency you're using as your asset and predict near-future prices for the top two dogs, Bitcoin (BTC) and Ethereum (ETH).
We know it's the most fun to trade with high pumps and some nerve-wracking volatility. Watching the chart on a daily basis or a longer time frame could be useful in cases of gaining tokens on your current position. We will give you some insights into the current market momentum of some cryptocurrencies. Prepare your funds and mindset to trade on the mid-term basis, purely to gain more assets on your position in a longer period of time.
Bitcoin
Looking at the 1w timeframe, we can tell we have been through a bumpy ride and are probably looking at the same thing happening over and over again. The first resistance point in this chart would lay around 7800 USD. As BTC is currently heading down, we could expect this resistance by the current BTC sellers. When trading volatile, there comes an opportunity once in a while, and that's when TradeSanta comes useful, so find out here how this trading bot works.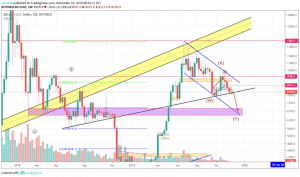 If you would like some insights on trading, to gain your mid-term positions, read some tips before you decide to take action.
Take your time analyzing the market sentiment. If there is chaos in the crypto industry, it's most likely that this will take over the rational trader mind of many. And here is an excellent moment to sit back and rationally look at the cryptocurrency market and the things taking place in this industry.

Test, create and check Technical analysis' of coins you are going to trade. There are numerous Telegram groups and websites where you can check out much speculation. With this info, you could create your way of trading.

Don't listen to everyone. Just don't. People are pushing or better said "shilling" their token or most liked crypto token.

Create a list of trading milestones and work towards it. If you don't start with a small goal, you won't be able to achieve anything. Always think of a strategy and don't try to burn your money by taking too many trades you can't control or handle.

Do not look at the dollar price of a crypto you choose as your asset. This will be a psychological weakness in your trades, I mean, you can look at it, but if you want to gain your position in Bitcoin only, I would not recommend it. It drives you mad.
Ethereum
Ethereum started to look healthy and was continually pushed back to support. Looking at this crypto today, our Technical Analysis does not say that much good about it, speaking short- term.
Looking at the charts of Ethereum compared to BTC is not giving me any signs. On the other hand, looking at the USD charts, it could be wise to watch the resistance around 154$. If we continue the short-term bear cycle, there could be position trades made, to gain some per cent in your chosen asset currency. If we consider what is called a 'normal' crypto volatility, profit trading in Ethereum would be possible between 170$ and 160$.
The falling wedge indicates turnover in sentiment, so we speculate a turnover soon. While Ethereum is the second-highest crypto asset in market cap, the coin is struggling to get over the 180$ sign. Hold or sell Ethereum? Hard to tell, but the signs are telling us the buy-support can't beat the sell-off on the short-term.
Hope, all of you enjoyed to read this quick introduction into trading BTC and ETH, make sure to spread your risks of losing all your money.
Think first, trade later!
Disclaimer: This article is no trading advice.